Taipei's Nanmen Market to hold trial reopening on Oct. 7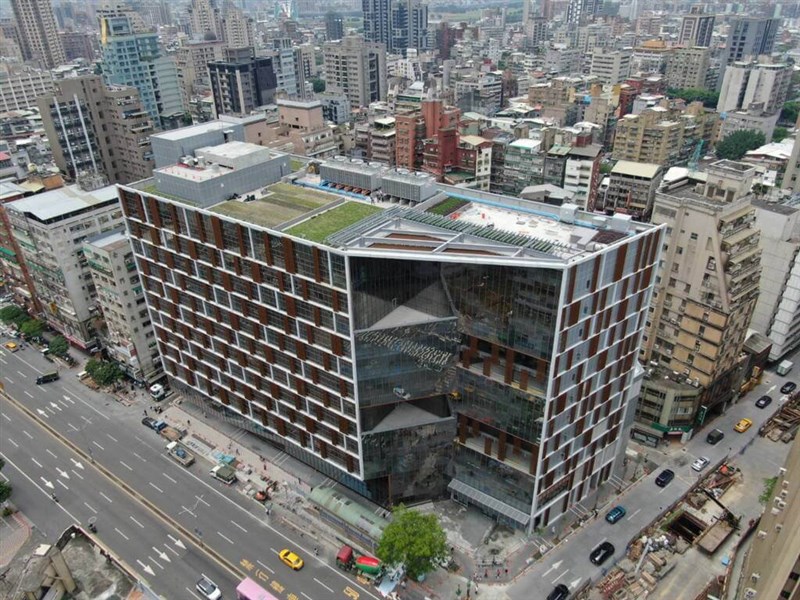 Taipei, Sept. 25 (CNA) Taipei's Nanmen Market, one of the best-known markets in Taiwan for traditional Chinese foods and ingredients, will hold a trial reopening on Oct. 7 following a four-year rebuilding project.
In 2019, the city-government owned market moved out of its original location on Roosevelt Road to a temporary venue on nearby Hangzhou Street, to allow the old market building to be torn down and rebuilt.
In its place, the city has constructed a 12-floor structure connected to the Taipei MRT system's CKS Memorial Hall Station, in which the market will occupy the B2-2F levels, and the third floor and above will serve as city government offices.
With the construction now complete, the city's Market Administration Office said Monday that the market's 254 tenants will move into the new building ahead of a trial opening on Oct. 7, followed by a formal opening sometime in early November.
The temporary Hangzhou Street facility will close on Sept. 30.
According to the Nanmen Market Self-rule Association, the market was originally formed in 1907 under Japanese colonial rule, when it was called the Chiensui (thousand years) Market.
After Taiwan was taken over by the Republic of China government, the market changed its name to Nanmen Market in 1946, and moved to its location on Roosevelt Road in 1981.