COST OF LIVING
/
Taiwan maintains electricity rates, lifts freeze for 880 businesses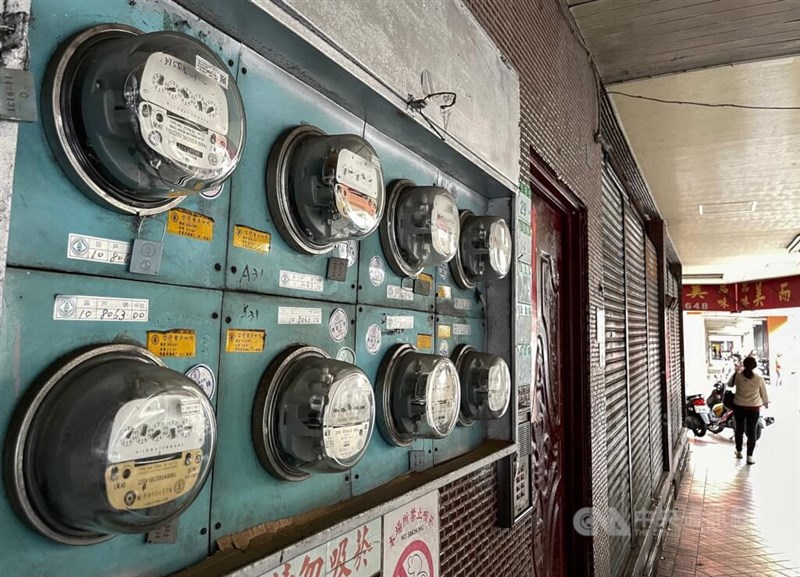 Taipei, Sept. 19 (CNA) The average electricity price in Taiwan remains unchanged for now, but the freeze on rates for around 880 businesses will end starting Oct. 1, according to the Ministry of Economic Affairs (MOEA) on Tuesday.
The average power rate currently remains at NT$3.1154 per kilowatt-hour (kWh), the MOEA said following a meeting of its prices review committee earlier in the day.
In July last year, the MOEA had raised power prices for industrial consumers by 15 percent, and in April by 17 percent.
However, due to the impact of COVID-19 on domestic demand, the ministry at those times did not increase prices for the 880 businesses in the cinema, gym, department store, and catering and restaurant sectors.
On Tuesday, it said the 15 percent price increase announced last July will be imposed on consumers in those sectors starting in October, considering the recovering domestic consumer demand.
Meanwhile, the textile and metal industries will see their rates stay the same. They were only hiked by half as much (8.5 percent) in April, due to the continuing weak market demand in that sector.
According to the state-owned Taiwan Power Co. (Taipower), the end of the price freeze could generate roughly NT$1.6 billion (US$50 million) in revenue.
That is expected to boost the finances of the company, which had lost more than NT$130 billion in the first half of this year, according to Taipower Vice President Wang Jenn-yeong (王振勇).
Wang said that the estimated loss for this year could be kept below NT$200 billion, but only if fuel prices happen to decrease later this year. He added that this was possible, given the significant fluctuations in international energy prices.
In 2022, the company had lost NT$206.3 billion, and on top of the estimated NT$200 billion for the year 2023, the accumulated loss at the close of 2023 is approximately NT$400 billion," the Taipower official said.
However, Wang said Taipower received NT$150 billion in capital and an electricity subsidy of NT$50 billion from the central government this year, with an additional capital injection of NT$100 billion planned for 2024, so insolvency will not be an issue for at least next year.
Related News
July 6: Taipower censured for three widespread outages in 2021, 2022
March 24: Post-COVID spending bill, including funding Taipower, clears Legislature
View All