Taiwan-EU meeting focuses on labor shortage, migrant caregivers: Minister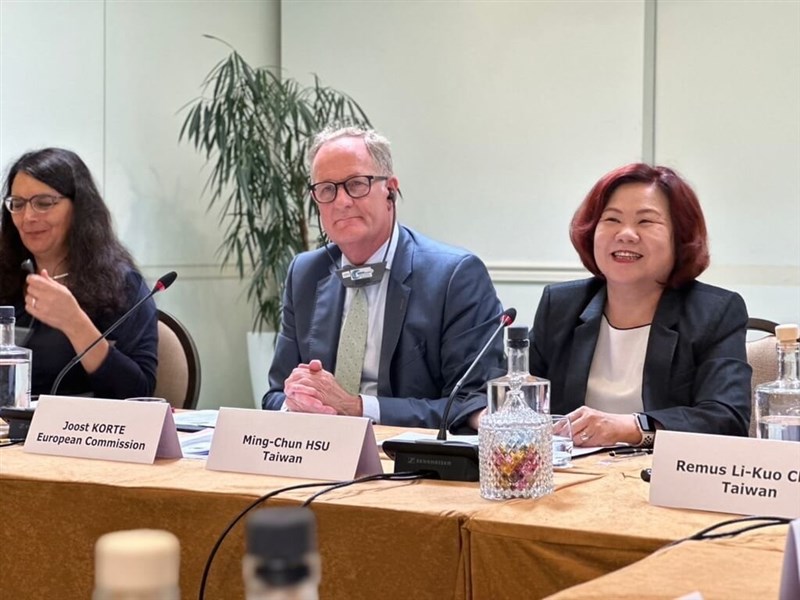 Brussels, July 3 (CNA) The fifth Taiwan-EU Labor Consultation, which concluded last Friday in Belgium, was focused on Taiwan's approach to its labor shortage and its employment of migrant workers to meet the growing demand for long-term care of the elderly, according to Taiwan's Minister of Labor Hsu Ming-chun (許銘春).
In an interview with CNA after the two-day annual meeting at the EU headquarters in Brussels, Hsu said the consultation was different than in previous years, when the Taiwanese representatives were more engaged in learning from their European counterparts about labor protection.
At this year's meeting, however, the European Union representatives were very intrigued with Taiwan's policy of pushing for the employment of older workers to address its labor shortage, Hsu said.
The EU delegates were also interested in Taiwan's importation of migrant caregivers to meet the growing demand for long-term care of the elderly in its aging society, she said.
The Taiwan-EU Labor Consultation, which was launched in 2018, was held in person this year, with Hsu leading the Taiwan delegation, after two years of virtual meetings due to the COVID-19 pandemic.
The EU delegation was led by Joost Korte, head of the European Commission's Directorate-General for Employment, Social Affairs and Inclusion, according to the Ministry of Labor (MOL). In addition, private European groups were also invited to the consultation for the first time, the MOL said.
"He (Korte) focused all of his attention on listening to us and taking notes when we were sharing information about our policies in the meeting," Hsu said. "They are learning from us," as Europe is facing a labor shortage in the wake of the COVID-19 pandemic.
Noting that the European Commission last year put forth an EU Care Strategy to tackle the demand for long-term care of the elderly, Hsu said the EU representatives were eager to gain a better understanding of Taiwan's migrant worker policy, which seeks to address long-term care issues.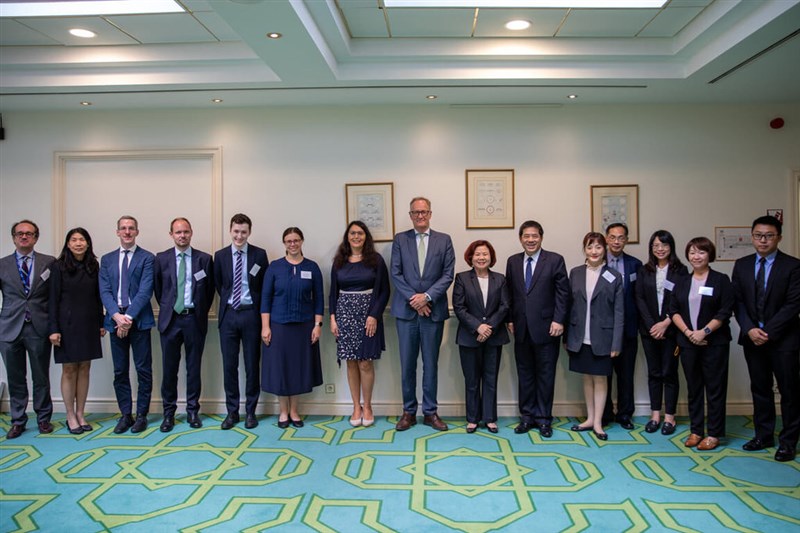 Hsu said she told the EU attendees about Taiwan's initiative of encouraging enterprises to hire more middle-aged and elderly workers to boost their workforce, in light of the current labor shortage.
Under Taiwan's Middle-aged and Elderly Employment Promotion Act, the term "senior and middle-aged persons" refers to individuals 45-65 years of age, while "the elderly" means those over 65.
While many European countries tend to offer tax cuts as a way of addressing their labor shortage, Taiwan provides subsidies to employers who hire middle-aged and elderly workers, Hsu said.
The subsidies are also extended for the employment of women seeking to return to the job market after an extended period at home, she said, adding that Taiwan does not go for the tax cuts, as it already has relatively low tax rates.
For example, Hsu said, a worker in any of the aforementioned categories would earn at least NT$30,000 (US$996) per month in Taipei or NT$28,800 elsewhere in Taiwan, in a job as a hotel housekeeper, and the labor ministry would provide a monthly subsidy of NT$10,000, as well as a transportation allowance of NT$3,000 per month, if the employee lives in a remote area.
The employer, meanwhile, would obtain NT$5,000 per month in subsidies from the Ministry of Transportation and Communications (MOTC), which oversees the country's tourism industry, she said.
The hotel housekeeper employment subsidy policy, which was unveiled by the MOL and the MOTC in May, will continue for one year, based on meticulous planning, Hsu said.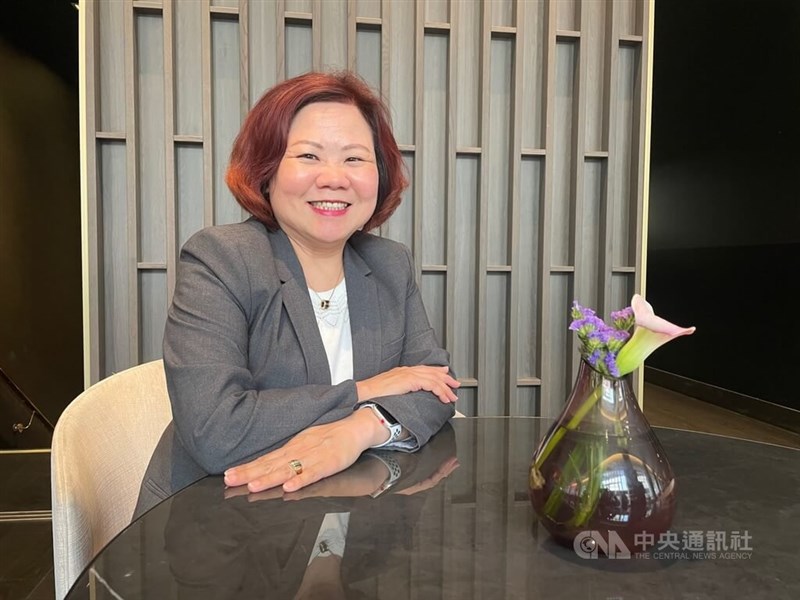 If the domestic economy recovers next year, the policy may be terminated, but the tourism industry is unlikely to be affected, she said, adding those employers would lean towards retaining their workers in an improving economy.
According to Hsu, the employment rate in the 55-64 age group in Taiwan is below 50 percent, which is low on an international scale.
She said 80 percent of the women in that age group who return to the job market usually work as hotel housekeepers.
Taipei's Royal Hotel is reportedly planning to hire middle-aged and elderly workers to fill 90 percent of it housekeeping vacancies, according to Hsu.
In terms of long-term care, Hsu said, the MOL on Jan. 1 launched a Migrant Workers One-Stop Service Center -- the first in Asia -- which provides free three-day training for migrant workers before they start work.
Through such training, migrant caregivers can learn more about their rights and benefits in Taiwan and gain a better understanding of the country's working environment, she said.
The one-stop service can also help the workers expedite the process of obtaining residence permits and national health insurance cards, Hsu said.
"We will treat them well when they arrive in Taiwan," she said. "We think they will take good care of our older generation."
The EU, meanwhile, does not have a comprehensive policy on migrant long-term caregivers, and it wants to learn from Taiwan in that area, Hsu said.
Taiwan is seeking to retain its experienced migrant industrial workers and caregivers, as other countries would be eying them after they have been trained in Taiwan, she said.
As of the end of May, there were 737,093 migrant workers in Taiwan, 225,301 of whom were domestic and institutional caregivers, up from 223,785 at the end of April, according to the MOL.