High-level Slovak officials to visit Taiwan for economic talks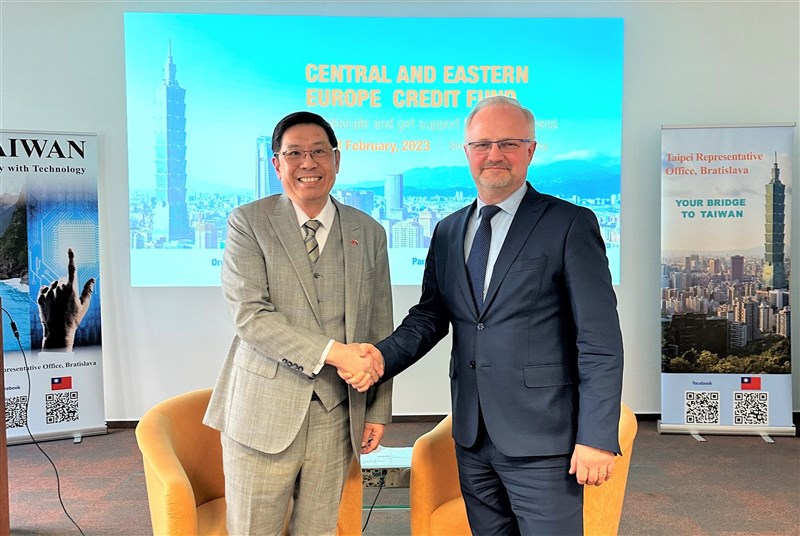 Taipei, June 2 (CNA) A delegation of high-level Slovak officials will visit Taiwan on Sunday for bilateral economic cooperation talks, Taiwan's Ministry of Foreign Affairs said on Friday.
Led by Slovak Deputy Economics Minister Peter Svec, the 26-person delegation is traveling to Taiwan for the third edition of the Taiwanese-Slovak Commission on Economic Cooperation, the ministry said in a press release.
According to the ministry, the talks will focus on promoting bilateral trade and economic links, but they will also touch upon other issues such as semiconductors, science, technology and education.
The ministry, however, did not mention whether the delegates would meet with top Taiwanese officials, such as President Tsai Ing-wen (蔡英文) and Premier Chen Chien-jen (陳建仁), outside the economic talks.
Apart from talks with Taiwanese officials, the delegation will also attend an investment forum and business meeting, and engage in other business development activities during their stay from June 4-9, the ministry said.
Besides high-level officials from Slovakia, the delegation also includes scholars and business representatives specializing in the fields of energy, semiconductors and technology, the ministry said.
It said it welcomed Svec and his delegation to visit Taiwan, while expressing hope that the two countries would further develop their collaborations on issues of interest to both sides, but did not specify what those are.