New Taiwan-U.S. trade deal to help Taiwanese exporters: researcher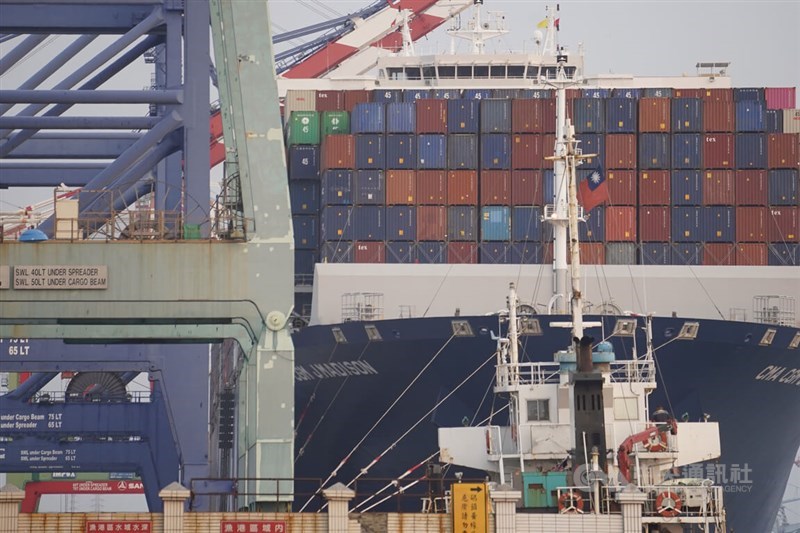 Taipei, June 2 (CNA) A trade agreement signed between Taiwan and the United States on Thursday will benefit Taiwanese industries and businesses that export their goods to the U.S., according to scholars who monitored the deal.
The main elements of the initial agreement under the broader U.S.-Taiwan Initiative on 21st Century Trade were measures to facilitate trade and investment flows, said Darson Chiu (邱達生), a research fellow at the Taiwan Institute of Economic Research.
Those measures, according to Chiu, will expedite custom clearances of Taiwanese products in the U.S., resulting in more profit opportunities for Taiwanese exporters from various industries that treat the U.S. as their main market.
The agreement inked Thursday also includes measures to improve regulatory practices, minimize unnecessary border formalities, and promote anti-corruption measures.
However, the deal -- the first since the Republic of China, Taiwan's official name, and the U.S. severed diplomatic relations in 1979 -- does not cover tariff reductions or exemptions.
Economist Tristan Liu (呂曜志) told CNA that the initiative, launched in June 2022, was laying the groundwork for further bilateral cooperation and investment in the high-tech sector.
Bilateral investment under a stable framework can facilitate mutual trust and boost the technological and industrial development of the two sides, said Liu, who also serves as vice president of Taipei University of Marine Technology.
He believed that in the long term, the initiative could pave the way for more "in-depth" bilateral trade talks.
Chiu agreed, saying the initiative could be favorable to Taiwan's efforts to push for free trade agreement (FTA) negotiations with the U.S.
Though the U.S. has not expressed an interest in signing an FTA, Chiu said, the initiative could put Taiwan at an advantage over other countries should the U.S. change its current policy.
Meanwhile, Lu Yeh-chung (盧業中), director of National Chengchi University's Department of Diplomacy, said the agreement was the result of "positive interactions" between Taiwan and the U.S.
It remained to be seen, however, whether subsequent talks between the two sides would cover more areas, he said.
Taiwan's Office of Trade Negotiations has said the two sides were looking to begin the next round of negotiations on other issues mandated in the initiative, such as agriculture, labor and the environment, but it did not say when those talks will be held.
At the same time, Lu said, Taiwan needed to temper expectations that the U.S. might change its approach to its trade policy based on its own national interest, especially with a presidential election coming up in the U.S. next year.
Free trade has been a taboo subject in recent U.S. elections, as it has been portrayed as costing the jobs of American workers and hollowing out the U.S. industrial base.