MediaTek, Nvidia to partner on AI car technology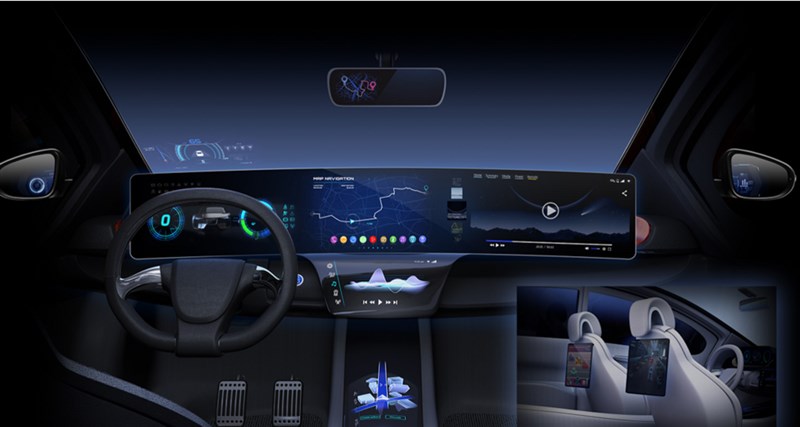 Taipei, May 29 (CNA) Taiwan-based MediaTek on Monday announced a partnership with California's Nvidia Corp. to develop technology for automotive in-vehicle infotainment systems.
The partnership was unveiled by MediaTek CEO Rick Tsai (蔡力行) and Nvidia founder and CEO Jensen Huang (黃仁勳) at a press conference at COMPUTEX 2023 in Taipei.
At the press event, Tsai said that the automobile-related products produced via the partnership are expected to launch in 2025.
In a statement, MediaTek said that drivers would be able to interact with the high-end automotive SoCs developed through the partnership using AI, as well as stream games or videos.
The collaboration will see an Nvidia graphics processing unit (GPU) chiplet featuring proprietary artificial intelligence technology integrated into an as-yet-to-be-developed MediaTek-designed automotive system-on-chip (SoC), according to MediaTek.
In addition, MediaTek will run the NVIDIA DRIVE OS, DRIVE IX, CUDA and TensorRT software technologies on these new automotive SoCs to enable connected infotainment and in-cabin convenience and safety functions, the statement said.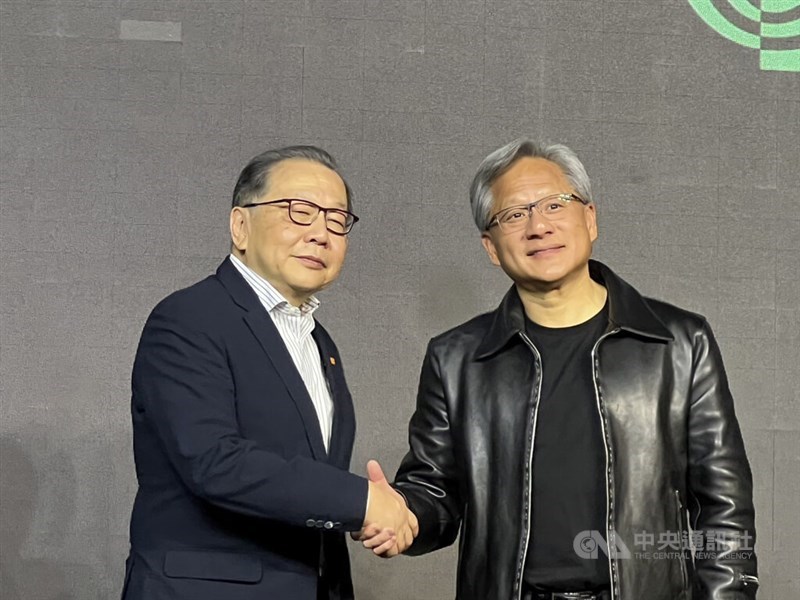 MediaTek's Dimensity Auto platform draws on its decades of experience in mobile computing, high-speed connectivity, entertainment and an extensive Android ecosystem, MediaTek said.
The platform includes the Dimensity Auto Cockpit, which supports smart multidisplays, high-dynamic range cameras and audio processing, so drivers and passengers can seamlessly interact with cockpit and infotainment systems, MediaTek added.
By tapping Nvidia's core expertise in AI, cloud, graphics technology and software ecosystem and pairing it with Nvidia's advanced driver assistance systems, MediaTek will also bolster the capabilities of its Dimensity Auto platform, according to the statement.