Taiwan shares rise from weakness as tech, financial stocks rebound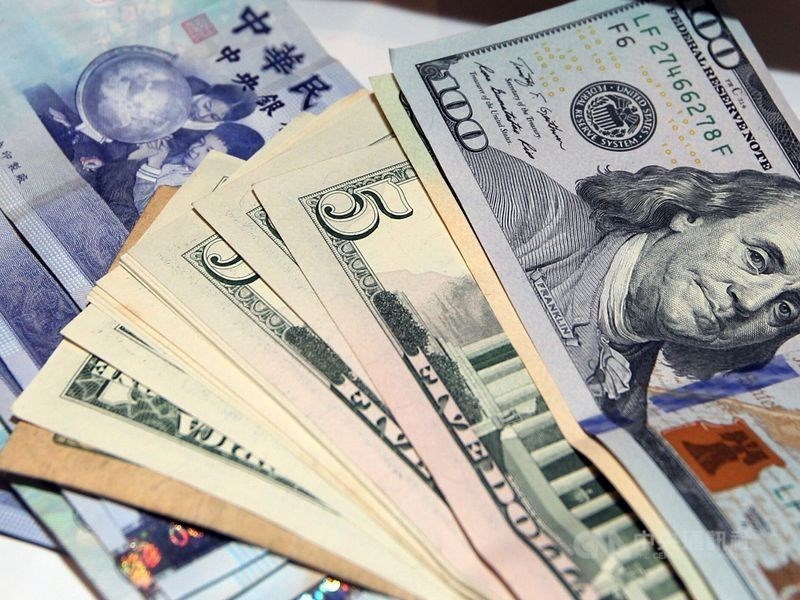 Taipei, March 23 (CNA) Shares in Taiwan recovered from initial weakness Thursday as rebounds staged by the semiconductor electronics and financial sectors helped the broader market to close higher despite heavy overnight losses on the U.S. markets, dealers said.
Foreign institutional investors moving more of their funds into the region saw the Taiwan dollar strengthen against the U.S. dollar, as markets at home and abroad appeared confident the Federal Reserve had slowed the pace of its rate hike cycle, dealers added.
After announcing a 25 basis point hike following a policymaking meeting on Wednesday, the U.S. central bank hinted that it would only implement one more increase this year.
The Taiex, the Taiwan Stock Exchange's (TWSE) weighted index, ended up 103.49 points, or 0.66 percent, at 15,863.95 after moving between 15,680.84 and 15,882.75. Turnover totaled NT$230.25 billion (US$7.58 billion).
Thursday's closing level was the highest since June 15, 2022, when the Taiex ended at 15,999.25.
The market opened down 0.31 percent and fell to the day's low by about 80 points in the early trading session as investors here took cues from a 1.63 percent decline on the Dow Jones Industrial Average and a 1.60 percent drop on the tech-heavy Nasdaq index.
The downturn in the United States came after Treasury Secretary Janet Yellen told a congressional hearing that Federal Deposit Insurance Corp. is not considering working on "blanket insurance" for retail bank deposits.
However, with the Taiex briefly dipping below the 15,700 point level, bargain hunters emerged and rushed to pick up select semiconductor heavyweights, in particular, contract chipmaker Taiwan Semiconductor Manufacturing Co. (TSMC), as well as large-cap financial stocks to vault the broader market back to positive territory by the end of the session.
"Look at the U.S. dollar's weakness -- I think foreign institutional investors continued to remit funds into the region encouraged by a dovish Fed," Moore Securities Investment Consulting analyst Adam Lin said. "Fund inflows offset the impact resulting from Yellen's remarks as large-cap tech stocks benefited from rising liquidity."
According to the TWSE, foreign institutional investors bought a net NT$16.95 billion worth of shares on the main board Friday. At noon, the greenback fell NT$0.138 to close at NT$30.388 against the Taiwan dollar.
Contract chipmaker Taiwan Semiconductor Manufacturing Co. (TSMC), the local market's most heavily weighted stock, drew much market attention, rising 0.94 percent to close at NT$538.00 after coming off a low of NT$528.00.
TSMC's gains pushed up the electronics sector and the semiconductor sub-index by 0.78 percent and 0.93 percent, respectively, serving as a driver to the upturn on the main board.
"Yesterday, foreign institutional investors recorded a net buy of 29.61 million TSMC shares, the largest amount among the stocks listed on the main board," Lin said. "It seemed to me that investors remained upbeat about the chipmaker's business outlook on hopes that a rising popularity of artificial intelligence applications will boost its shipments."
Led by TSMC, smartphone IC designer MediaTek Inc. gained 1.54 percent to end at NT$793.00, IC packaging and testing services provider ASE Technology Holding Co. grew 1.38 percent to close at NT$110.50, and dynamic random access memory (DRAM) chip supplier Nanya Technology Corp. added 1.18 percent to end at NT$59.80.
Bucking the upturn, United Microelectronics Corp., a smaller contract chipmaker, fell 0.37 percent to close at NT$53.30, and rival Powerchip Semiconductor Manufacturing Corp. also moved lower by 0.29 percent to end at NT$34.20.
Also in the electronics sector, contract notebook computer maker Inventec Corp. rose 3.15 percent to close at NT$31.15 as the company has diversified its product mix by entering the server business, PC brand Acer Inc. gained 0.72 percent to end at NT$27.95, and Largan Precision Co., a supplier of smartphone camera lenses to Apple Inc., added 0.22 percent to close at NT$27.95, while iPhone assembler Hon Hai Precision Industry Co. ended unchanged at NT$103.50.
"Although Yellen denied blanket insurance for bank deposits, many investors did not expect the U.S. government will allow bank chaos to deteriorate," Lin said. "That's why the local financial sector rose, recouping its earlier losses."
In the financial sector, which rose 0.67 percent to close at the day's high of 1,522.16, off a low of 1,502.51, Mega Financial Holding Co. rose 1.38 percent to close at NT$33.15, and CTBC Financial Holding Co. gained 0.94 percent to end at NT$21.55. In addition, Fubon Financial Holding Co. added 0.53 percent to close at NT$56.50, and Cathay Financial Holding Co. ended 0.48 percent higher at NT$41.55.
Dealers said buying also rotated to select old economy stocks with the auto industry in focus. With the auto index rising 1.19 percent, China Motor Co. rose 4.04 percent to close at NT$64.40, Yulon Motor Co. gained 1.44 percent to end at NT$77.50, and Hotai Motor Co., which serves as the sales agent of Japanese auto brand Toyota, also added 1.63 percent to close at NT$622.00. Yulon Nissan Motor Co., however, lost 0.52 percent to end at NT$192.50.
The transportation industry underperformed the broader market, falling 1.09 percent with Evergreen Marine Corp., the largest container cargo shipper in Taiwan, falling 1.24 percent to close at NT$159.50, and rivals Yang Ming Marine Transport Corp. and Wan Hai Lines Ltd. dropping 1.84 percent and 0.71 percent, respectively, to end at NT$64.10 and NT$69.90.
"The Taiex briefly breached 15,879 points, the intraday high seen March 7 and failed to sustain the gains, indicating technical hurdles ahead of the 16,000 point mark remained high," Lin said. "Technically speaking, only when TSMC successfully stands above the NT$546.00, the intraday high recorded on Feb. 10, the main board will be able to jump over 16,000."