1988 hotline to answer queries about NT6,000 cash handout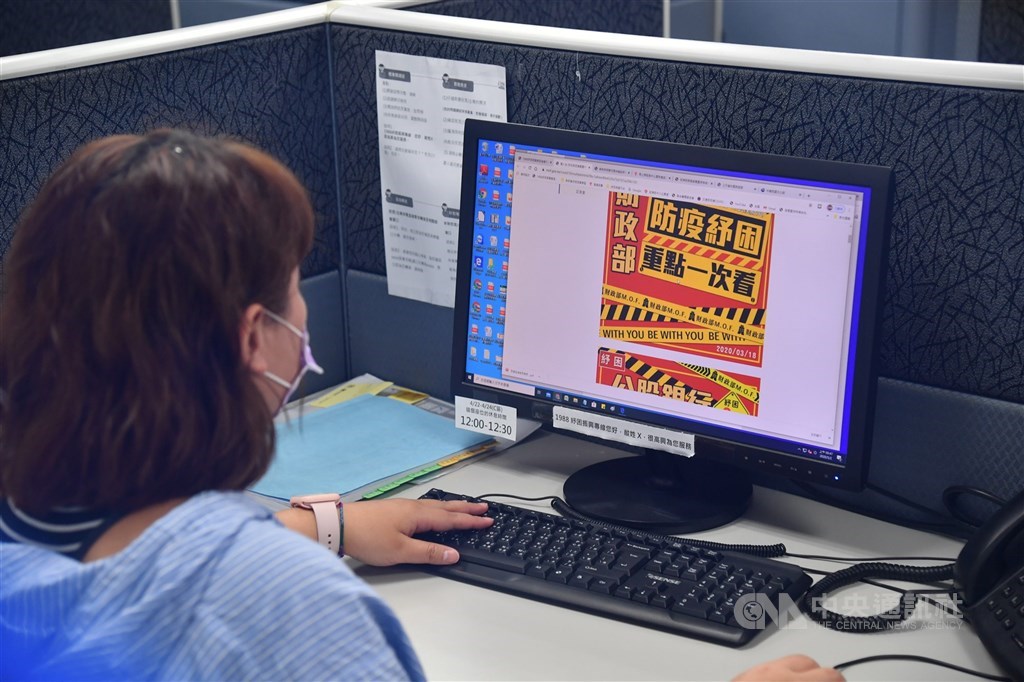 Taipei, March 17 (CNA) The 1988 hotline set up for people to inquire about the government's COVID-19 relief and stimulus programs will begin taking questions from the public about the planned cash handout of NT$6,000 (US$196) per person next week, the Ministry of Finance said Friday.
The new service of the hotline from March 20 is aimed at helping the public understand the multiple ways the one-time handout can be collected, the ministry said in a statement.
The hotline is also used to prevent people from falling victim to fraud schemes, according to the ministry.
The phone service, which was established in 2020 and has since been available from 8:30 a.m. to 6:30 p.m. daily, will still help people access other COVID-19 relief, the ministry added.
The cash handout is part of a NT$380 billion economic stimulus package funded by the 2022 tax surplus Taiwan unexpectedly gained last year. It will be voted on by lawmakers on March 24.
Once the spending package is approved that day, President Tsai Ing-wen (蔡英文) would be able to sign it on March 25 so the fund could be released after five working days as legally acquired, Legislator Ker Chien-ming (柯建銘) of the ruling Democratic Progressive Party said on Thursday.
The proposed stimulus package also includes injecting funds into Taiwan's labor insurance program, the National Health Insurance program, and state-run Taiwan Power Co., which have all been operating at a loss, an official with the government's statistics agency said when the Cabinet unveiled the spending plan on Feb. 23.
In addition, cash incentives to foreign nationals to spur inbound tourism, financial assistance to low-income households as well as small and medium-sized enterprises, and subsidies for public transportation are also covered in the spending package.