Migrant caregiver wins NT$2 million, Benz SUV from lottery scratch card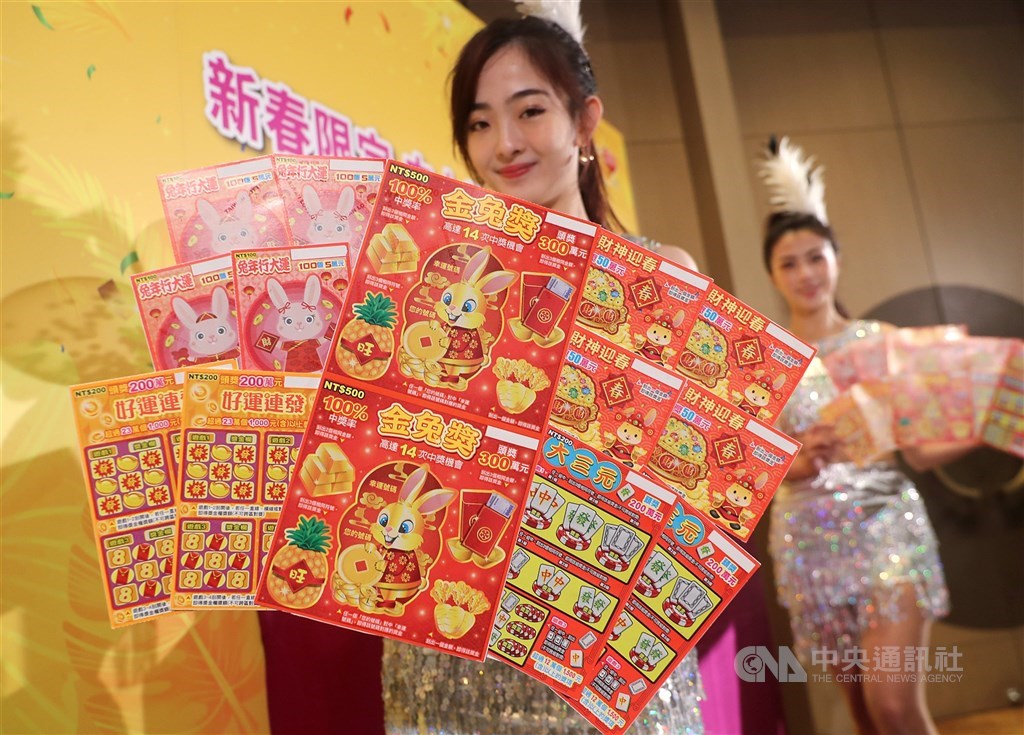 Taipei, Jan. 23 (CNA) A migrant caregiver has won the second prize in the "NT$20 million Super Red Envelope" (2000萬超級紅包) scratch card lottery, securing NT$2 million (US$65,789) in prize money plus a Mercedes Benz sports utility vehicle (SUV), Taiwan Lottery Co. said Monday.
According to Taiwan Lottery, while walking into a lottery outlet in Zhudong township in Hsinchu County, the migrant caregiver suddenly spotted the reflection of a message signal on the shop clerk's smartphone on a Super Red Envelope scratch card, and decided to buy that scratch card without a second thought.
Taiwan Lottery said the reflection was a lucky sign for the migrant worker who ended up winning NT$2 million and a Mercedes Benz GLA180 SUV 2023 edition, which is estimated to cost up to NT$2.86 million.
To celebrate the Lunar New Year holiday, which started on Jan. 20 and will run through Jan. 29, Taiwan Lottery unveiled several new lottery scratch cards, including the eye-catching "NT$20 million Super Red Envelope," which is sold for NT$2,000 each. This scratch card lottery offers seven top prizes of NT$20 million each, 10 second prizes, and 850 third prizes valued at NT$1 million each.
While none of the seven top prizes had been won as of press time, a man in his 50s won the third prize of NT$1 million from a NT$20 million Super Red Envelope he bought in a lottery shop in Taipei's Nangang District, according to Taiwan Lottery.
The lottery shop said the man was a frequent patron, adding that before he bought the scratch card, he played with a cat owned by the vendor in a bid to solicit good fortune as the animal was long perceived by customers to bring good luck.
Another lucky guy from Taoyuan also won the third prize, according to Taiwan Lottery.
The man, accompanied by his family, walked into a lottery shop in Taoyuan's Zhongli District, and chose a NT$20 million Super Red Envelope scratch card with a serial number containing "17" after he saw a photocopy of a winning NT$20 million Super Red Envelope card hung on the wall whose serial number also contained "17," Taiwan Lottery said.
The man, in his 40s, said the NT$1 million prize money would be used for his children's education, Taiwan Lottery added.
The number of prizes offered by the Super Red Envelope scratch cards will surpass 5.89 million, with an aggregate jackpot of NT$12.7 billion, smashing the previous record, according to Taiwan Lottery.