Taiwan seeking to begin formal talks to join CPTPP trade bloc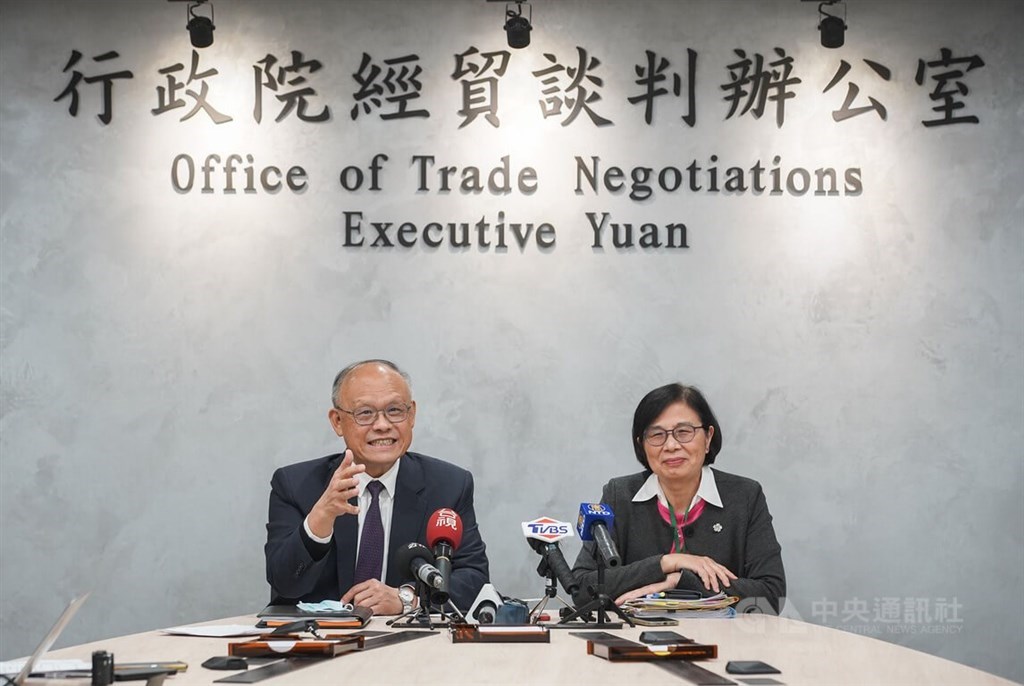 Taipei, Jan. 19 (CNA) Taiwan has shown in the past year its determination and ability to meet the standards needed to become a member of the Comprehensive and Progressive Agreement for Trans-Pacific Partnership (CPTPP) and will keep pushing for the country's accession to the trade bloc, the Office of Trade Negotiations said.
Taiwan has completed amendments to several laws to meet the requirements to be a CPTPP member, and eased restrictions on imports of Japanese food from areas affected by the 2011 Fukushima nuclear disaster in February last year, the office said in a statement released on Thursday.
These efforts were made to demonstrate Taiwan's determination to join the Japan-led trade bloc and to boost the confidence of the 11 CPTPP member states in Taiwan's ability to meet international trade standards, according to the office.
Taiwan will continue to interact with CPTPP member states in 2023, and ask the trade bloc to establish a working group to review the country's application to join the trade pact, after the United Kingdom is approved as a member state.
In an interview with NHK in Tokyo on Tuesday, U.K. Minister of State for the Indo-Pacific Anne-Marie Trevelyan expressed her hope that Britain will become a CPTPP member "in the relatively near future."
The CPTPP Commission agreed to formally commence accession negotiations with the U.K in June 2021, after the country submitted a formal request to join the trade bloc in February that year.
Taiwan applied to join the trade pact in September 2021, less than a week after China announced its bid to become a CPTPP member.
Meanwhile, Taiwan and the U.S. wrapped up their latest round of talks in Taipei Tuesday under the U.S.-Taiwan Initiative on 21st-Century Trade, which was launched in June 2022.
The office said it aims to complete talks with the United States in the areas of trade facilitation, anti-corruption, small and medium-sized enterprises, good regulatory practices and the domestic regulation of services. It hopes to announce the results of those talks before the Asia Pacific Economic Cooperation summit is held in the U.S. later this year.
The office said it will also continue working on deepening relationships with the 18 countries in Southeast Asia, South Asia and Australasia targeted by the government's New Southbound Policy, thereby spreading the risks faced by Taiwanese businesses in the global market.
(By Joy Tseng and Kay Liu) Ednitem/AW