COST OF LIVING
/
Taipower to issue corporate bonds in January amid heavy losses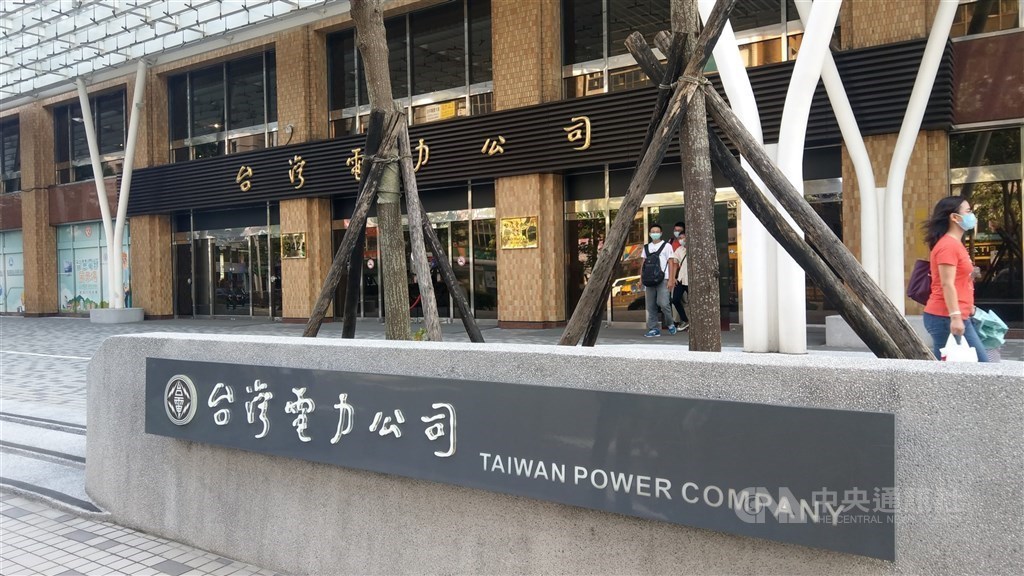 Taipei, Dec. 19 (CNA) State-owned utility Taiwan Power Co. (Taipower) will issue more than NT$20 billion (US$651 million) in unsecured corporate bonds to boost its working capital after suffering heavy losses and substantially increasing its debt in 2022.
In a statement issued Monday, Taipower said its board has approved a plan to sell NT$20.8 billion in unsecured straight corporate bonds in mid-January 2023 to ensure that the company has the working capital needed for it to maintain an adequate supply of electricity.
The NT$20.8 billion in bonds, Taipower's first bond sale of 2023, will be comprised of four tranches, including a three-year NT$6.4 billion offering with a coupon rate of 1.60 percent and a five-year NT$8 billion offering with a coupon rate of 1.65 percent.
They will also include a seven-year NT$3.2 billion offering with a 1.80 percent coupon rate and a 10-year NT$3.2 billion offering with a rate of 1.90 percent, Taipower said.
The bond sales were announced after Taipower disclosed that its accumulated losses had hit NT$172.3 billion as of the end of October due to the rising cost of international energy prices, especially natural gas.
In the first 10 months of 2022, Taipower had energy costs of NT$500.7 billion, up sharply from the NT$263.5 billion it spent during the same period of 2021 because of Russia's ongoing hostilities against Ukraine.
Taipower's soaring energy bill reflected Taiwan's continued dependence on fossil fuels for its power supply. In the first 10 months of 2022, 42.4 percent of Taiwan's electricity was derived from coal and 38.4 percent from natural gas.
Taipower generated 68.7 percent of the country's total electricity supply (with the rest coming from private plants that sell their output to Taipower), and 43.1 percent of its output came from natural gas and 38 percent came from coal.
Taipower actually reported accumulated losses of NT$230.2 billion as of the end of October, but the official figure was lowered to NT$172.3 billion due to a change in accounting standards, according to the company.
Still, the accumulated losses represented more than 50 percent of the company's paid-in capital of NT$330 billion, leading Taipower's board to approve a plan last week based on the company's charter to sell NT$150 billion in new shares to boost its paid-in capital.
Taipower said the Ministry of Economic Affairs will snap up all of the new shares issued by Taipower through the rights issue.
In addition, Taipower's board has also approved a plan to raise the ceiling of the company's capital scale to NT$600 billion, from the current NT$400 billion, paving the way for the rights issue.
The bond issuance will further increase Taipower's debts, which rose precipitously in the first 10 months of 2022 to NT$2.14 trillion as of the end of October, up from NT$1.82 trillion a year earlier.
Of that, NT$1.33 billion was short-term debt, up from NT$1.07 billion a year earlier.
View All