Hon Hai raises investments in EV business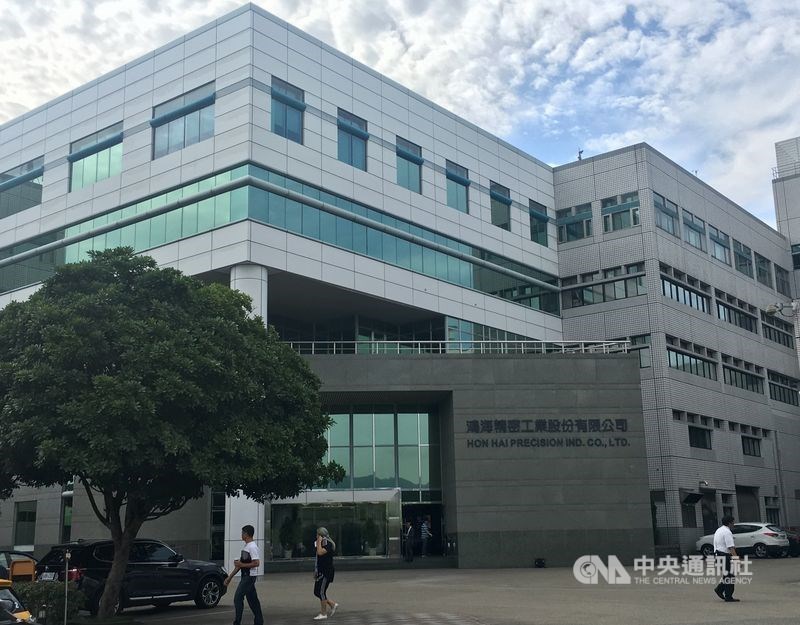 Taipei, Nov. 25 (CNA) Taiwan-based manufacturing giant Hon Hai Precision Industry Co. has raised investments by injecting funds into its electric vehicle subsidiary as part of its efforts to extend the reach to the EV business.
In a filing to the Taiwan Stock Exchange, where shares of the iPhone assembler are traded, Hon Hai, also known as Foxconn on the global market, said it has invested an additional US$33 million in Foxconn EV System LLC through another unit, Foxconn EV Technology Inc., as a long-term investment.
However, the extra funds did not change the holding in Foxconn EV System, which is 100 percent owned by Foxconn EV Technology even before the latest capital injection.
Ahead of the US$33 million investment, Foxconn EV Technology announced on May 30 that it had poured in US$41.93 million into Foxconn EV System, registered in Ohio.
Foxconn EV Technology serves as one of the major entities for Hon Hai to expand its global presence in the EV market.
In November 2021, through Foxconn EV Technology, Hon Hai signed an asset purchase agreement to acquire a factory located in Ohio from American electric pick-up truck brand Lordstown Motors Corp. (LMC).
In May 2022, Hon Hai paid US$230 million to buy the Lordstown Ohio factory, making Ohio its first EV manufacturing hub in the U.S. market. It has said the factory could ultimately produce 500,000 to 600,000 vehicles a year.
Also in May, Foxconn EV Technology spent US$55 million to take a 55 percent stake in MIH EV Design LLC, a joint venture with Lordstown to provide OEM services to its clients.
Earlier this month, Hon Hai announced it will take a stake in Lordstown through a private placement by investing US$70 million to buy the U.S. car maker's Class A common shares and spend an additional US$100 million to purchase its Series A preferred shares.
After the completion of the transaction, Hon Hai is expected to hold all of Lordstown's outstanding preferred stock and 18.3 percent of its common stock, and will have the right to designate two members of the company's board of directors.
The latest deal is also expected to enable Lordstown to strengthen its contract EV design business while sharing its technologies on the MIH open EV development platform, led by Hon Hai, and broaden the platform's EV ecosystem, according to the Taiwanese company.
Just a few days before the deal to acquire a stake in Lordstown, Hon Hai announced it has set up an EV joint venture with a Saudi Arabian sovereign wealth fund -- the Public Investment Fund (PIF) -- chaired by Crown Prince Mohammed bin Salman bin Abdulaziz. The JV is scheduled to roll out its cars in 2025, and target its home market as well as the Middle East and North Africa (MENA) region.
In addition, Hon Hai has teamed up with Fisker to build a new EV model under the American brand that it aims to bring into mass production by the fourth quarter of 2023.
In Thailand, Hon Hai has set up Horizon Plus Co., Ltd., a joint venture with PTT Public Co., in early February, targeting the Southeast Asian EV markets.
Elsewhere, Hon Hai has been pushing for a deal to produce electric buses and batteries in Indonesia, and expanding auto part production in Mexico.
Back home in Taiwan, Hon Hai unveiled two new EV prototypes in its Tech Day event in October after the three previous ones were introduced last year.
In recent years, Hon Hai has intensified its efforts in developing EVs to diversify its product portfolio and transform itself from a pure contract electronics maker into a company which is able to integrate both hardware and software strengths.
These software projects are a result of Hon Hai's "3 plus 3" initiative, which refers to three emerging industries -- EVs, robots and digital healthcare -- that are being developed through the applications of artificial intelligence, semiconductors and communications technologies.