Two NT$10 million receipt lottery prizes remain unclaimed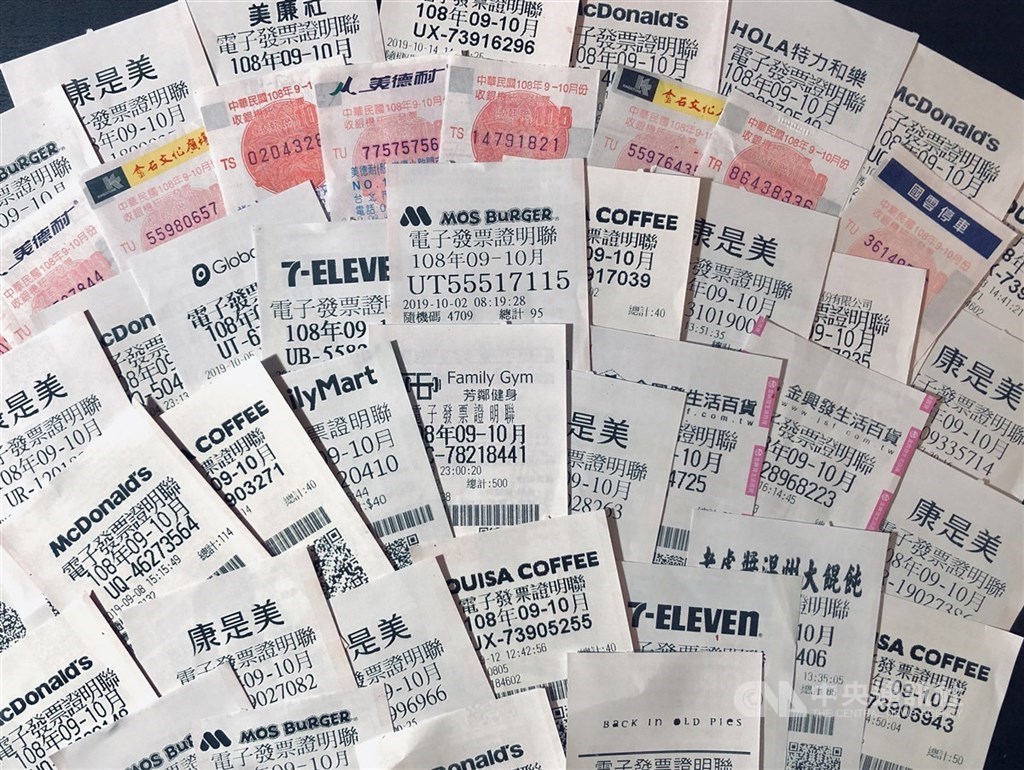 Taipei, Nov. 22 (CNA) Two NT$10 million (US$320,512) special prizes for July-August receipts have still not been claimed, while three holders of receipts with the winning serial number for the NT$2 million grand prize have also not come forward as yet, according to the Ministry of Finance (MOF), which manages the receipt lottery.
The two NT$10 million winning receipts are among 16 winners of that amount with the serial number 05701942 in the prize draw conducted in September, while the three NT$2 million winning receipts are among the 13 grand prize winners with the serial number 97718570, according to the MOF.
The MOF urged the holders of receipts with the winning numbers of the latest draw who have yet to claim their prizes to do so by the Jan. 5, 2023 deadline.
The two winning receipts of the special NT$10 million prize include one parking lot receipt for a NT$30 transaction issued by City Parking in Tainan's West Central District, while the other was issued for a NT$430 purchase in Yi Shii Book Store located in Lingya District in Kaohsiung, the MOF said.
For the three NT$2 million winning receipts, the smallest purchase of NT$15 for a beverage was made in a 7-Eleven convenience store located in Taichung's Dali District, while the other two were issued for a NT$100 purchase in a CPC gas station in Zhubei City, Hsinchu County, and for a NT$250 tobacco purchase in a FamilyMart convenience store located in Taipei's Neihu District, the MOF added.
The draw for the winning numbers for uniform invoices issued from September to October is scheduled for Friday.
The finance ministry holds draws every two months of uniform invoices issued for purchases at retail outlets, and hands out cash prizes for different sequences of winning numbers, ranging from the last three digits of the receipt serial number to the full eight-digit serial number.
This is done to provide consumers with an incentive to ask for receipts so that retailers cannot avoid paying taxes, according to the MOF.