No 'fundamental concessions' to Xi on defending Taiwan: Biden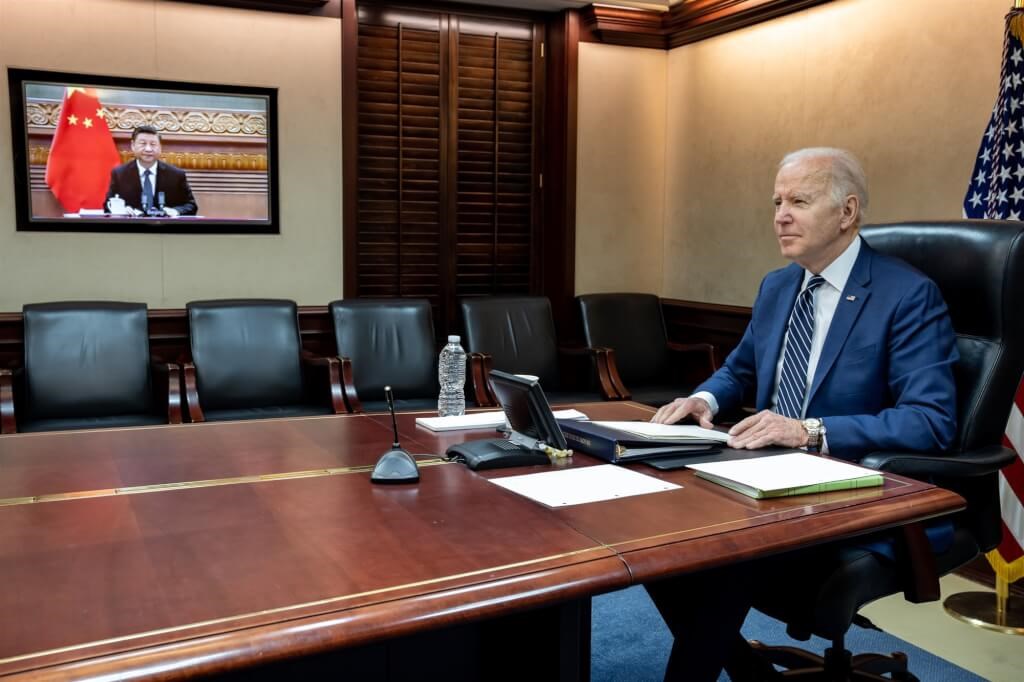 Washington, Nov. 9 (CNA) U.S. President Joe Biden said on Wednesday that he will not make any "fundamental concessions" on Taiwan's defense when he meets with Chinese counterpart Xi Jinping (習近平) at the G20 leaders' summit in Bali, Indonesia next week.
"I'm not willing to make any fundamental concessions because what I've told him in the beginning ... when I was vice president," Biden said at a press conference, when asked if he will tell Xi that he is committed to defending Taiwan militarily and if he is willing to make any concessions to Xi.
The U.S. and China have been in discussions to arrange direct talks during the Nov. 15-16 G20 summit, which will be the first face-to-face meeting between Biden and Xi.
Biden said what he wanted to talk to Xi is to lay out "what each of our red lines are," and to understand what are the critical interests of both sides to "determine whether or not they conflict with one another."
"The Taiwan doctrine has not changed at all from the very beginning," Biden said, referring to the continuation of arms sales to Taiwan to help the island defend itself against the attacks from the People's Liberation Army (PLA).
In addition to the Taiwan issue, Biden said he will discuss with Xi a number of other issues including fair trade and China's relations with other countries in the region.
Biden said he had emphasized in his meetings with Xi prior to becoming U.S. president that Washington was looking for competition instead of conflicts.
During a press briefing Tuesday, a White House official said Biden would work with partners in the G20 summit to "lay the foundations of a more sustainable and inclusive global economy," which will support both U.S. families and the economies of vulnerable countries.
In a pre-recorded interview with CBS' "60 Minutes" program that aired on Sept. 18 in the U.S., Biden told host Scott Pelley that the U.S. would defend Taiwan "if in fact there was an unprecedented attack."
It was the fourth time Biden has uttered this position in public, though each time it was followed by a clarification from administration officials that could be interpreted as walking back the commitment.
The U.S. has repeatedly stressed it would continue to follow the Taiwan Relations Act (TRA) and provide Taiwan with necessary military capabilities to defend itself.
The TRA was enacted in 1979 to maintain commercial, cultural and other unofficial relations between the U.S. and Taiwan after Washington switched diplomatic recognition from Taipei to Beijing.
Under the act, Washington is required "to provide Taiwan with arms of a defensive character.
Related News
Nov. 10: U.S. bipartisan support toward Taiwan to stay despite election outcomes: experts
Nov. 10: Taiwan, U.S. conclude trade initiative meeting; agree to more talks