Hon Hai announces China recruitment drive amid iPhone delays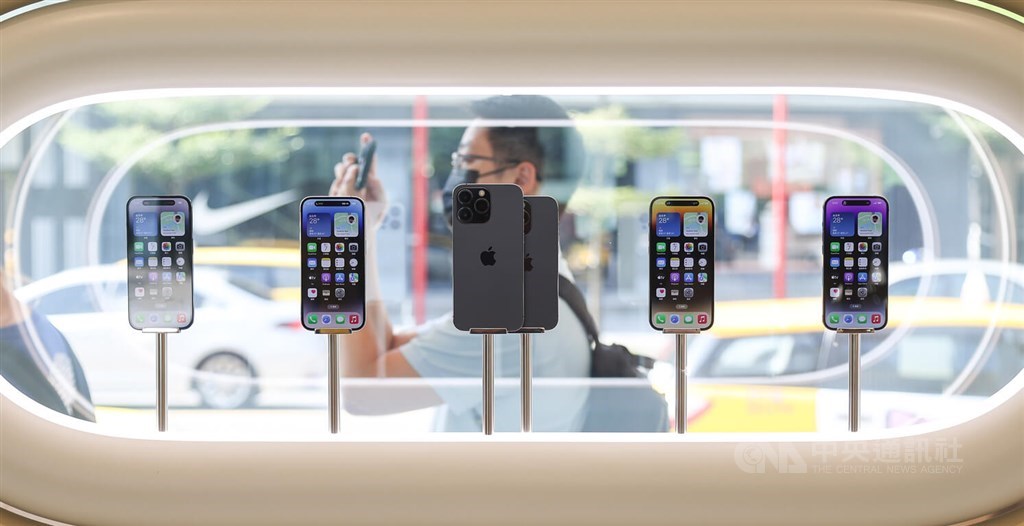 Taipei, Nov. 7 (CNA) Hon Hai Precision Industry Co. said Monday it had launched a recruitment drive for its iPhone 14 assembly plant in Zhengzhou, Henan Province, following a warning from Apple of production delays due to China's zero-COVID policy.
In a statement, Hon Hai, also known as Foxconn on the global market, said that with the "closed-loop" management system imposed by Zhengzhou authorities set to end at midday Wednesday, it would increase hiring to boost production.
On Sunday U.S. time, Apple said the facilities in Zhengzhou producing its new flagship iPhone 14 Pro and iPhone 14 Pro Max models were "operating at significantly reduced capacity" due to China's COVID-19 restrictions.
Despite strong demand for the iPhone 14 Pro and the iPhone 14 Pro Max, Apple said that it now expected "lower iPhone 14 Pro and iPhone 14 Pro Max shipments than we previously anticipated and customers will experience longer wait times to receive their new products."
"As we have done throughout the COVID-19 pandemic, we are prioritizing the health and safety of the workers in our supply chain," Apple added.
Hon Hai is reportedly the sole assembler of the iPhone 14 Pro and iPhone 14 Pro Max models, which went on international sale in September.
In a separate statement, Hon Hai expressed hope that a recruitment drive by its integrated Digital Product Business Group (iDPBG), which is in charge of iPhone assembly, would bring production in Zhengzhou back to capacity as soon as possible.
In addition, the iDPGB said workers who had left Oct. 10 to Nov. 15 would receive a one-off bonus of 500 yuan if they returned to the Zhengzhou facility.
Hon Hai's statement comes in the wake of unconfirmed reports that fears over the firm's handling of a COVID-19 outbreak at the Zhengzhou plant had sparked a mass exodus of workers.
Should Hon Hai meet its hiring targets, sources close to the matter said production at the Zhengzhou plant could return to capacity in the second half of November amid sustained demand for the iPhone 14 Pro and iPhone 14 Pro Max.
In a separate statement issued by Hon Hai earlier Monday, Hon Hai said it has turned more cautious about the fourth quarter due to the lockdowns in part of its Zhengzhou complex.
Previously, Hon Hai had said it was "cautiously optimistic" about the fourth quarter. However, the company said Monday that it would downgrade its forecast for the current three-month period.
Still, Hon Hai said the provincial government in Henan would lend full support to Hon Hai's operations in Zhengzhou and will do its best to quell the pandemic as soon as possible and help the company return to full capacity utilization.
Foreign brokerages said about 60 percent of Hon Hai's iPhone rollouts come from its Zhengzhou compound, while the facility is also engaged in production of critical components for the company.
According to Chinese news reports, Hon Hai's Zhengzhou facility accounts for about 50 percent of global iPhone production, making the compound the largest iPhone production site in the world.
Hon Hai has scheduled an investor conference for Nov. 10, with analysts suggesting that the top item of discussion will be the possible impact on iPhone 14 production of lockdowns in Zhengzhou.