Central bank governor says no forex controls during his tenure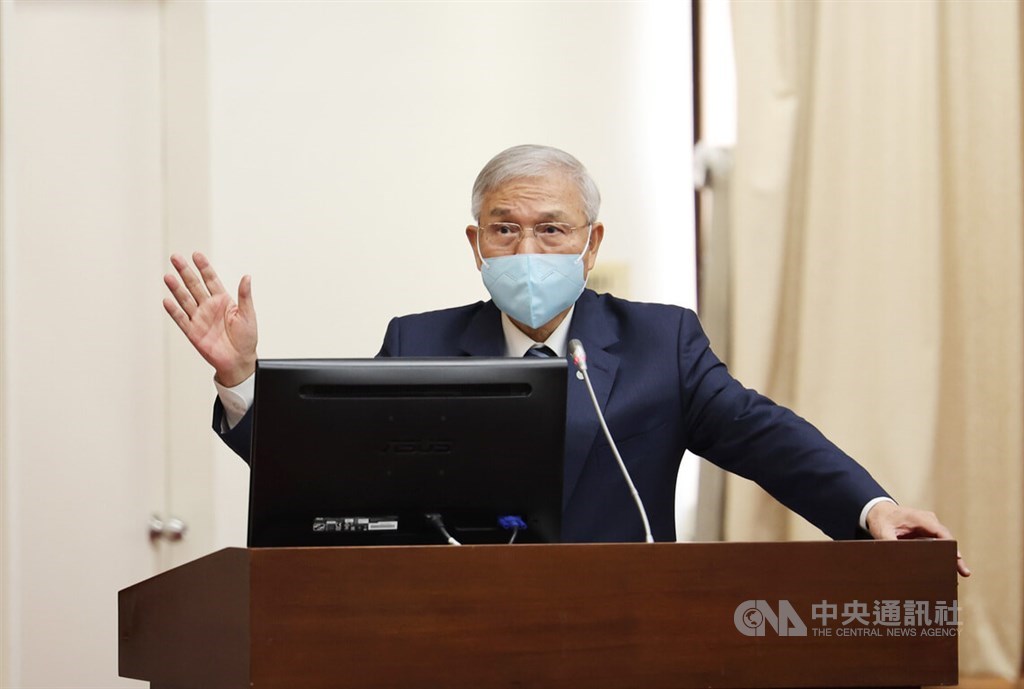 Taipei, Sept. 29 (CNA) Taiwan's central bank governor Yang Chin-long (楊金龍) said Thursday at a legislative session that Taiwan would not impose foreign exchange controls during his term in office.
As the Taiwan dollar continued to trend lower, Yang reiterated his stance on the matter amid media reports implying the central bank might implement foreign exchange controls.
Local media reported that during a previous legislative session on Tuesday, Yang said the central bank could impose capital controls in the event of a short-term large-scale foreign capital flight.
He reportedly made the comment when asked how the central bank would respond if Taiwan sees a mass exodus of US$100 billion in foreign capital in a short time amid the tense situation across the Taiwan Strait.
The central bank then issued a statement on Wednesday to clarify Yang's stance, noting that it had sufficient capacity to respond to fluctuations in the foreign exchange market and that some media reports had taken his remark on Tuesday out of context.
On Thursday, while giving a report at the Legislative Yuan, Yang reiterated that the central bank had sufficient capacity to cope with capital outflows and would not implement foreign exchange controls.
Yang indicated that as of the end of June, Taiwan's foreign exchange reserves stood at US$549 billion, and foreign currency liquidity was as high as US$691.4 billion, which according to him were adequate to cope with large-scale international capital flows.
By adopting flexible and effective monetary policy and foreign exchange management measures to stabilize the market, Taiwan tided over several financial crises including the Asian financial crisis in 1997, the global financial crisis and the European debt crisis that began in 2008, and other major international events, Yang said.
He went on to say that during his tenure, foreign exchange controls will not be implemented.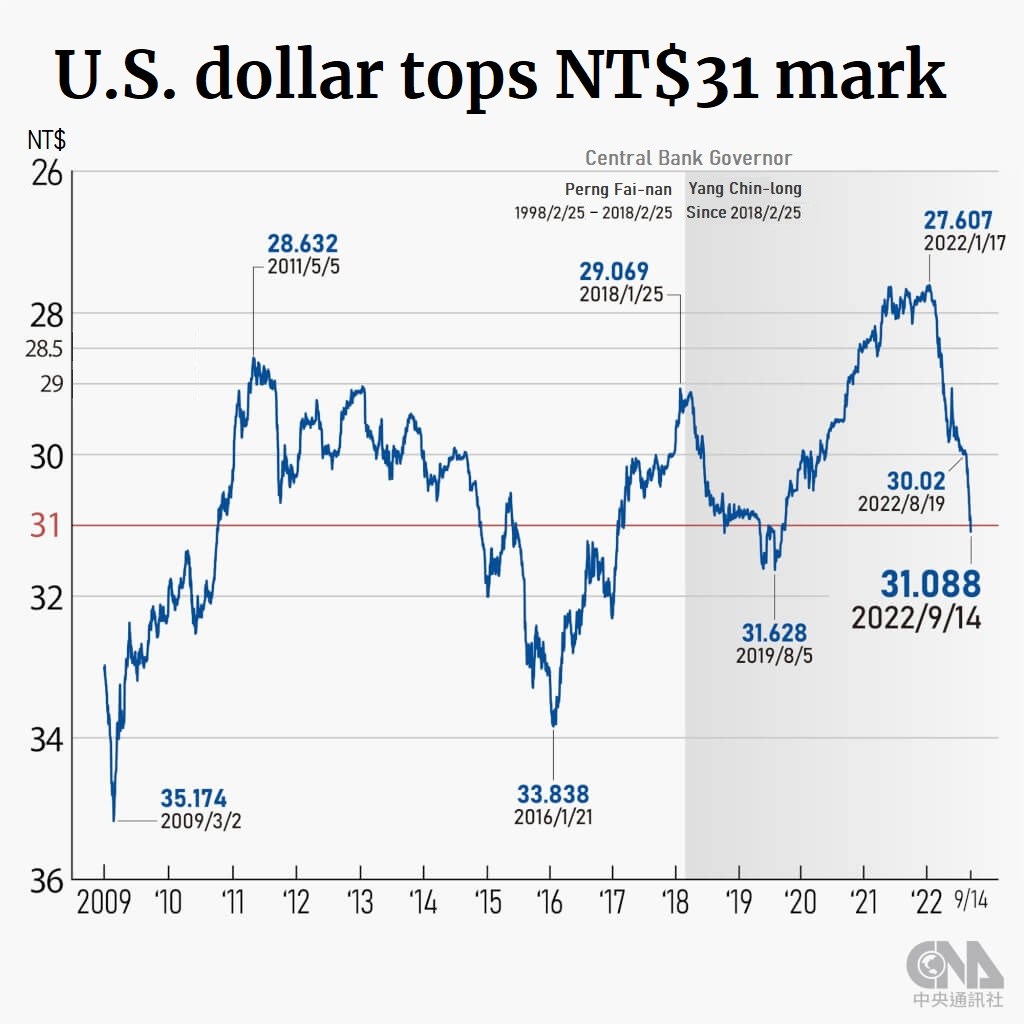 Yang also said the continuous depreciation of the Taiwan dollar this year was mainly due to external factors, especially the impact of successive interest rate hikes by the U.S. Federal Reserve.
The Taiwan dollar has depreciated 13 percent against the greenback so far this year.
The central bank has entered the foreign exchange market several times this year to adjust and stabilize the market, according to Yang.
Likening capital flows to flood flows, Yang said that the best method of managing floods was not blocking but dredging.
Meanwhile, in response to legislators' concerns about the possibility that the central bank would frequently enter the market to adjust and stabilize foreign exchange, and risk being listed by the United States as a currency manipulator, Yang said, "I dare to say no."
When asked when the central bank would end its tightening policy, given that it had raised interest rates three times this year to curb inflation, Yang said the central bank would only consider adjusting monetary policy if consumer prices keep rising at a controllable level this year and if the Consumer Price Index is certain to drop to 2 percent next year.
(By Pan Tzu-yu and Evelyn Kao) Endtiem/HY
Related News
Sept. 28: U.S. dollar closes at new 68-month high on Taipei forex
Sept. 22: Central bank raises interest rates by 12.5 basis points
Sept. 10: Foreign institutional investors record net fund outflows for August
Sept. 6: Forex reserves continue to fall after central bank's intervention in market
Aug. 20: Taiwan dollar could remain weak; sound economy expected to cap fall
Aug. 19: U.S. dollar hits two-year high against Taiwan dollar