Manufacturing business sentiment weakens to over 2-year low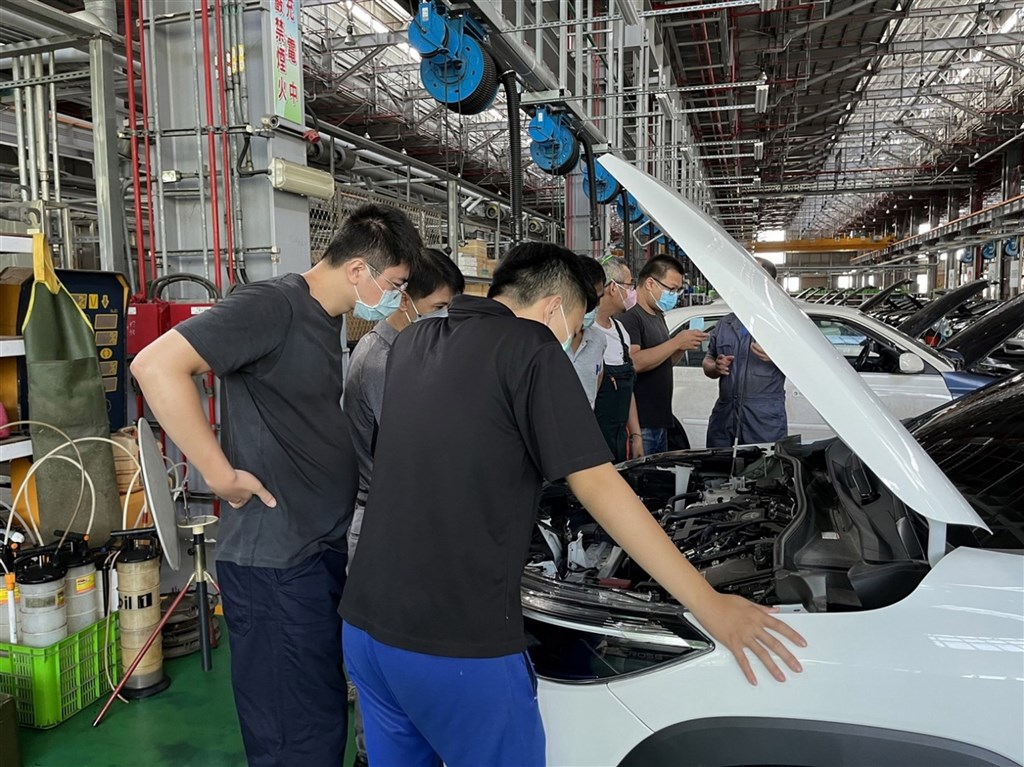 Taipei, Sept. 26 (CNA) Business sentiment in the local manufacturing sector fell to its weakest in more than two years in August, at a time when the global economy faced downside risks, the Taiwan Institute of Economic Research (TIER) said.
Data compiled by TIER, one of the leading think tanks in Taiwan, showed the composite index gauging manufacturing sector business sentiment for August fell 1.35 points from a month earlier to 86.73, the lowest level since May 2020, when the index stood at 86.03.
The August index marked the eighth consecutive monthly decline, according to TIER.
Inflation
Also in August, the composite index gauging business sentiment in the services sector moved lower by 1.60 from a month earlier to 95.60, reversing a month-on-month increase in July, as inflation and a weaker stock market capped domestic consumption, TIER said.
Although international smartphone brands unveiled flagship models, the manufacturing sector still faced inventory adjustments due to falling demand for tech gadgets amid rising inflation and a rate hike cycle worldwide, TIER said.
In addition, old economy industries continued to feel the pinch resulting from a weakening global economy, TIER added.
In an August survey, 17.2 percent of respondents in the manufacturing sector thought the business outlook would improve over the next six months, down from 20.1 percent in a similar poll conducted in July, while 37.7 percent thought business would deteriorate, compared with 38.9 percent a month earlier
In addition, 19.1 percent of respondents said the business climate improved in August, up from 17.4 percent in July, while 42.8 percent said business deteriorated in August, unchanged from a month earlier.
Slowdown in U.S., China
Speaking with the press, Gordon Sun (孫明德), director of TIER's Economic Forecasting Center, said the United States and China, the top two economies in the world, have seen a slowdown, impacting the global economy, with Taiwan no exception.
When and how the global economy will climb out of the current slowdown depends on when the U.S. and Chinese economies recover, Sun said. However, he estimated that China's economy would bounce bank quicker than the U.S. as long as the Chinese government drops its zero tolerance COVID-19 policy, which would allow domestic consumption to rebound.
The U.S. could see further rate hikes until 2024 as the Federal Reserve is determined to fight inflation, the American central bank hinted.
Property sector
Meanwhile, TIER released figures for business sentiment in the property sector for which the composite index fell 3.49 from a month earlier to 93.12 in August.
Liu Pei-chen (劉佩真), a researcher at TIER's Taiwan Industry Economics Database, said the market expects the local central bank to continue to raise its key interest rates in December following an increase of 50 basis points since March, dampening property investors' sentiment.
However, rising interest rates will raise the financial burden shouldered by home mortgage borrowers, he added.
Over the next six months, Liu said the local property market is expected to see a slowdown in transactions with home buyers and home sellers unlikely to easily reach a consensus on prices.
It will be hard for home prices to trend lower as building material prices have been rising, she said.
Related News
Sept. 26: Number of workers on furlough programs rises to 17,660
Sept. 26: U.S. dollar breaches NT$31.8 mark to hit 68-month high
Sept. 24: Confidence in local economy mixed amid rise in COVID-19 cases: Poll
Sept. 24: Moody's affirms Taiwan's 'Aa3' ratings, changes outlook to 'stable'
Sept. 24: Food, beverage sales soar 43% in August to second-highest ever
Sept. 23: Taiwan registers record high industrial production growth in August
Sept. 22: Central bank cuts Taiwan GDP growth forecast to 3.51% for 2022