COST OF LIVING
/
Central bank raises interest rates by 12.5 basis points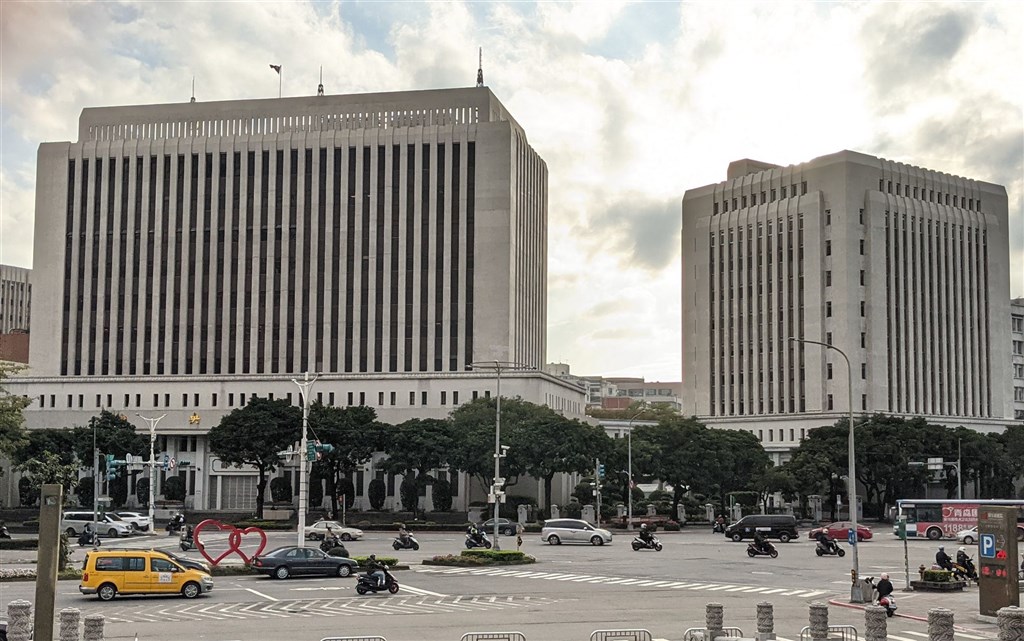 Taipei, Sept. 22 (CNA) The central bank decided to raise its key interest rates by 12.5 basis points and continue its moderate rate hike cycle after wrapping up a quarterly policymaking meeting on Thursday.
It is the third consecutive quarter the central bank has increased interest rates to combat inflation, but at a level that is much lower than the 75 basis point increase adopted by the U.S. Federal Reserve overnight.
After the rate hike, the central bank's discount rate will rise to 1.625 percent, while the rate on accommodations with collateral will grow to 2.0 percent, and the rate on accommodations without collateral will rise to 3.875 percent, according to the bank.
The rate hike is scheduled to take effect on Friday.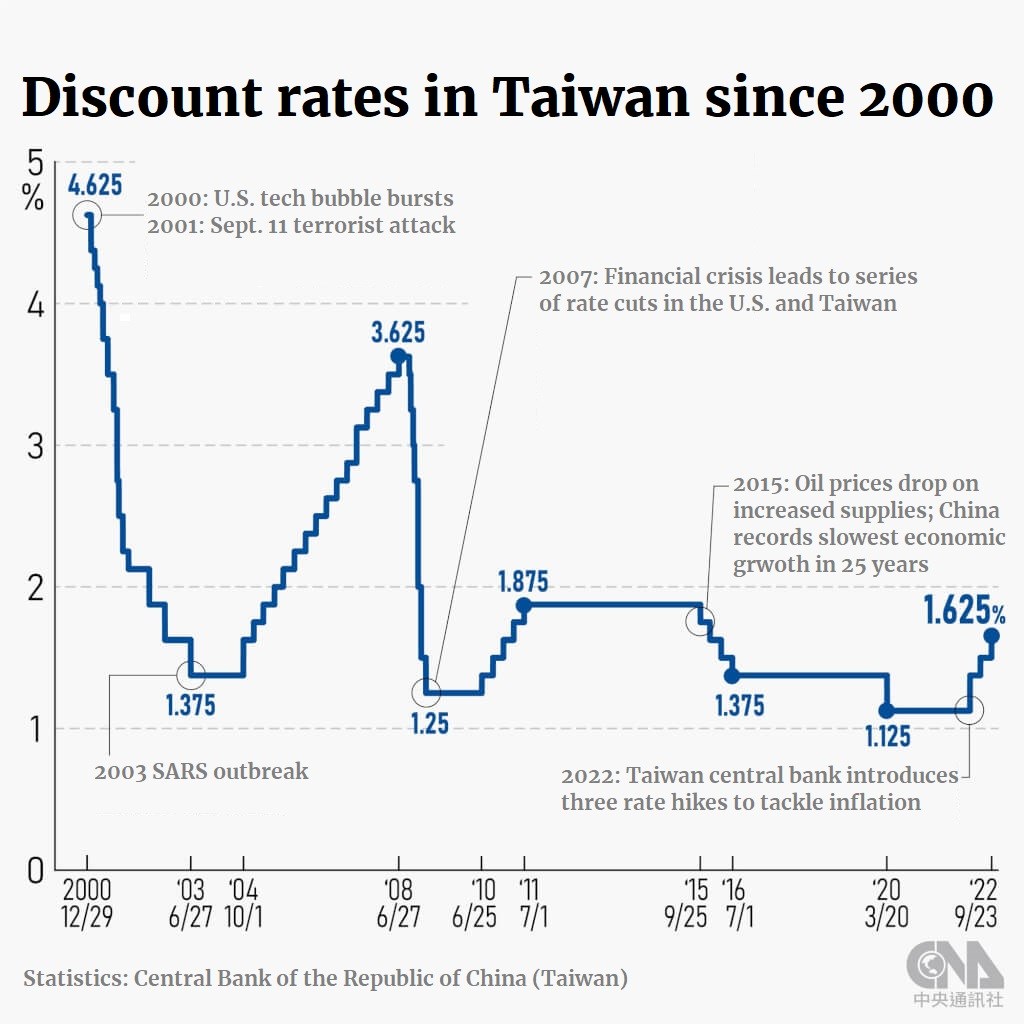 The latest rate increase of 12.5 basis points by the local central bank had been widely anticipated as market analysts said the comparatively moderate approach is the result of Taiwan being under less inflationary pressure than the U.S..
In August, Taiwan's consumer price index (CPI) rose 2.66 percent, the lowest growth since 2.33 percent in February, while the CPI in the U.S. fell to 8.3 percent in August from 8.5 percent in July, but still remained close to its highest for 40 years and well above the 2 percent alert level.
Since March, the Fed has raised interest rates by 300 basis points, while Taiwan's rate hikes have totaled only 50 basis points.
In addition to the mild rate hike, the central bank has also decided to raise the required deposit reserve ratio, which is the fraction of deposits regulators require banks to hold in reserve and not loan, by 25 basis points.
The move is expected to drain funds from the market as an additional way to reduce liquidity levels and inflation.
It is the second consecutive quarter the central bank has raised the required deposit reserve ratio by 25 basis points.
Related News
Sept. 22: Central bank cuts Taiwan GDP growth forecast to 3.51% for 2022
Sept. 22: Jobless rate hits 10-month high in August
Sept. 22: Taiwan shares end lower amid worry over hawkish Fed
Sept. 10: Foreign institutional investors record net fund outflows for August
Sept. 9: Central bank governor expects Taiwan's CPI growth to fall below 2% in 2023
Sept. 6: Forex reserves continue to fall after central bank's intervention in market
Aug. 20: Taiwan dollar could remain weak; sound economy expected to cap fall
Aug. 19: U.S. dollar hits two-year high against Taiwan dollar
View All