CORONAVIRUS
/
Pilots union urges easing of quarantine rules for flight crews abroad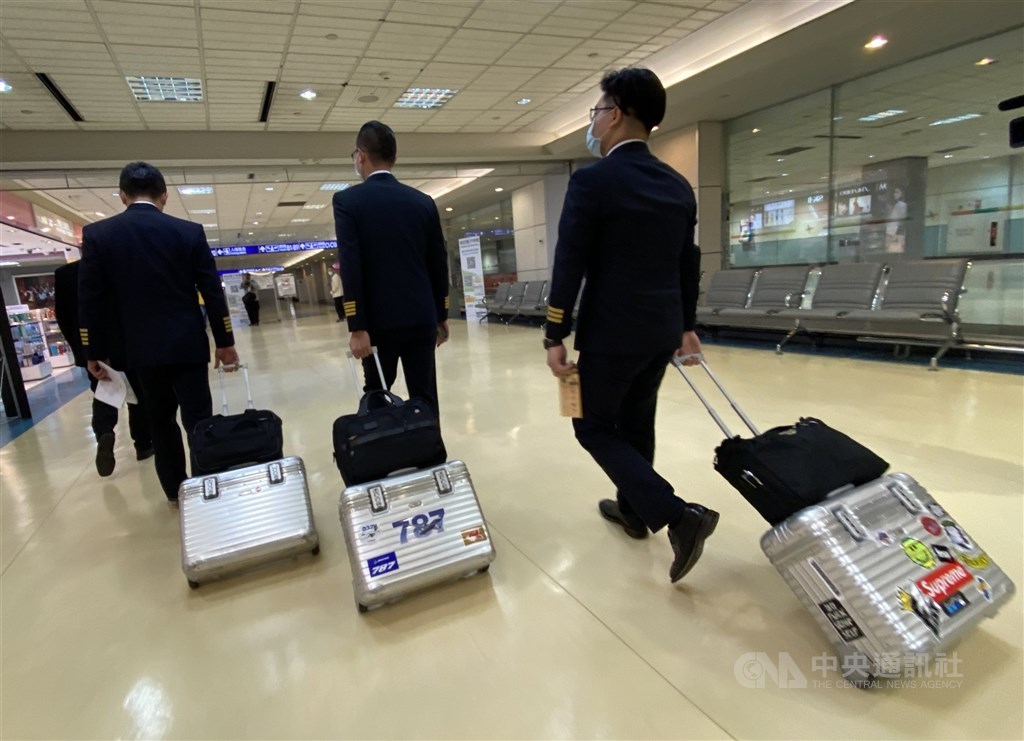 Taipei, Aug. 16 (CNA) The Pilots Union Taoyuan has called on Taiwan's government to ease COVID-19 quarantine measures for flight crews when they stay overseas between assignments, arguing that the rules are outdated and impractical.
Lee Hsin-yen (李信燕), head of the union that represents close to 50 percent of all pilots working for domestic airlines, said the strict controls imposed on flight crews are no longer necessary given that Taiwan is gradually opening its border.
Under the existing rules, flight crews of domestic airlines must be taken to their hotels upon arrival and handed a room card that can only be used once, ensuring that they stay in their rooms until they head to the airport for their next flight.
Lee said such strict practices, which according to her remain in place only in China and Taiwan, deprive flight crews of their freedom when abroad between assignments and violate their human rights.
They also fail to address the spread of the disease, she said, citing a survey of her union members in which 75 percent of the 135 members who said they had been infected with COVID-19 contracted it in Taiwan.
"Apparently the COVID-19 risks at home are much greater than abroad," Lee said, adding that the union has submitted its appeal to the Civil Aeronautics Administration (CAA) and the Central Epidemic Command Center (CECC).
In response, CECC spokesman Chuang Jen-hsiang (莊人祥) said the CECC has asked the CAA to evaluate the issue.
Quarantine rules in Taiwan for crew members of domestic airlines' long-haul flights were eased on June 15, when they were no longer subject to home quarantines as long as they had received a COVID-19 vaccine booster and tested negative for seven days after arriving home.
They were still subject to less restrictive self-health management protocols, requiring them to wear a mask outside their home at all times and avoiding crowded venues.
Related News
Aug. 15: Taiwan sees first local BA.4 COVID case; BA.5 cases expected to rise
June 16: Taiwan relaxes quarantine rules for crew members of long-haul flights
April 27: Taiwan relaxes quarantine rules for airline crew members
April 26: Stuck in work-quarantine cycle, flight crews hope for reprieve
View All