COST OF LIVING
/
Taiwan consumer prices rise over 3% for 5th straight month in July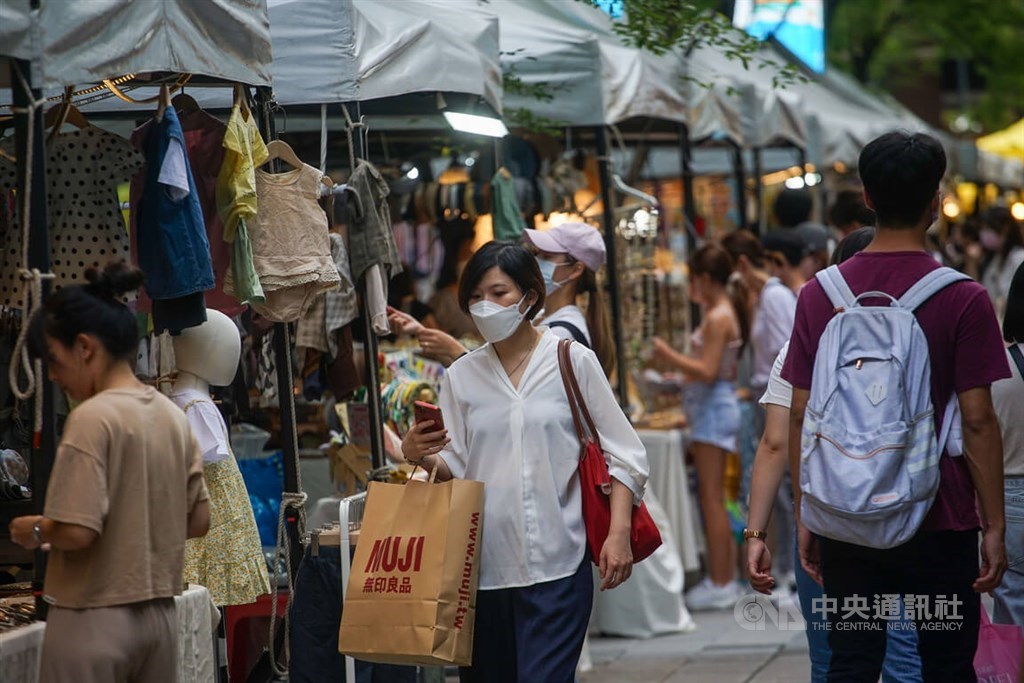 Taipei, Aug. 5 (CNA) Taiwan's consumer price index (CPI) rose by more than 3 percent for a fifth consecutive month in July, led primarily by higher prices for food and fuel, the Directorate-General of Budget, Accounting and Statistics (DBGAS) said Friday.
According to the DGBAS, the CPI rose 3.36 percent in July from a year earlier, while core CPI, which excludes fruit, vegetables and energy, also rose 2.73 percent from a year earlier in July.
The July CPI growth, which is the fifth straight month with a year-on-year increase of more than 3 percent, means Taiwan continues to face inflationary pressure, with food prices rising by 7.18 percent and contributing half of the CPI growth that month, DGBAS official Tsao Chih-hung (曹志弘) said.
The CPI increase was due mainly to continuous increases in food prices, such as eggs, fruit and restaurant meal prices, coupled with higher rent and fuel costs, Tsao explained.
The rise in electricity rates for some residential homes in July was also a contributing factor, he added.
However, despite the July CPI growth of 3.36 percent, the figure was still the lowest in four months, the statistics agency said.
Forecast
Looking ahead, Taiwan's CPI growth could drop further in August if there are no serious typhoons or heavy rain disasters that drive up vegetable prices, according to Tsai, who added that it is currently hard to determine whether prices will continue to grow by over 3 percent annually.
The statistics agency noted that eating out in July was 6.76 percent more expensive than the previous year, the highest increase in nearly 14 years, while the price of eggs also grew 37.3 percent year-on-year.
Citing information from the Council of Agriculture (COA), Tsao said the price increase came about because egg production in Taiwan was low in summer, coupled with the easing of the COVID-19 situation which drove up consumer demand.
Meanwhile, the COA has said there is no problem with egg supply in the country, he added.
In July, the cost of a basket of 17 government-monitored household necessities, including rice, pork, bread, eggs, sugar, cooking oil, instant noodles, shampoo and toilet paper, rose 4.59 percent from a year earlier, the lowest since May, the DGBAS data showed.
View All