Taiwan will work to strengthen supply chain for IPEF inclusion: NDC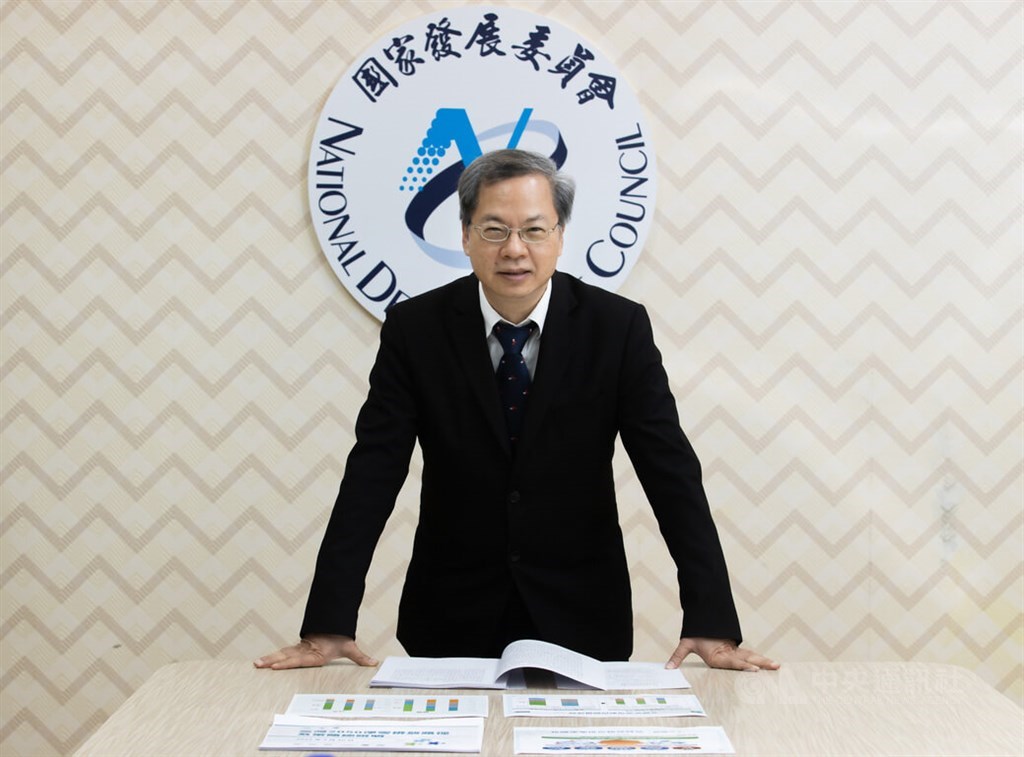 Taipei, May 30 (CNA) Taiwan will continue to work hard to enhance the resilience of its role in global supply chains in a bid to join the newly announced Indo-Pacific economic framework (IPEF) led by the United States, according to Kung Ming-hsin (龔明鑫), head of the National Development Council (NDC).
In a recent interview with the Voice of America, Kung said that amid trade tensions between the U.S. and China and the COVID-19 pandemic, global supply chains have undergone a restructuring.
Many Taiwanese companies have remained resilient during the restructuring of global supply chains, Kung said, and so they have benefited from the changes and been able to ensure Taiwan's economic growth.
In 2021, Taiwan's economy grew 6.57 percent and is expected to grow 3.91 percent in 2022, he said.
In the interview, the NDC minister said Taiwan has been working on diversifying its production globally by cutting the weighting of production in China and relocating investment to Southeast Asia, North America, Central Europe and Eastern Europe, and these efforts are expected to strengthen global supply chains.
Taiwan has become a role model in the global supply chain but the country will continue its efforts to bolster the resilience of Taiwanese investors and strengthen their role in the global supply chain, Kung said, underlining Taiwan is definitely qualified to join the IPEF.
On May 22, the White House announced Taiwan had not been invited to join the IPEF unveiled by U.S. President Joe Biden a day later during his visit to Asia.
Despite Taiwan's exclusion from the IPEF, House National Security Adviser Jake Sullivan said Washington was looking to deepen its economic relationship with Taipei, in particular on "high-technology issues, including on semiconductors and supply chains."
The IPEF was introduced by the U.S. to fill the void in exchanges in the Indo-Pacific region after Washington in 2017 withdrew from the Trans-Pacific Partnership (TPP), the predecessor of the Comprehensive and Progressive Agreement for Trans-Pacific Partnership (CPTPP), according to Kung.
In the first round, a total of 13 economies -- the U.S., Japan, Australia, New Zealand, Brunei, India, Indonesia, South Korea, Malaysia, the Philippines, Singapore, Thailand, and Vietnam --, which account for about 40 percent of the world's gross domestic product, joined the IPEF.
The IPEF focuses on four major themes: fair and resilient trade, supply chain resilience, infrastructure, clean energy and decarbonization, and tax and anti-corruption, with further details expected in later announcements.
Despite a lack of detail, Kung said the IPEF expresses the U.S.' strong intention to return to Asia by mapping out a strategy in the Indo-Pacific region.
Taiwan has been working hard in the four areas identified by the IPEF, so in addition to efforts to strengthen the global supply chain, the country will continue to follow the other three themes as well, Kung added.
Under the four IPEC themes, the NDC head said Taiwan will keep promoting its efforts to build smart cities, improve cross border privacy, and achieve net zero carbon emissions by 2025.
However, Taiwan cannot work alone to develop supply chains and penetrate new markets, Kung said. Therefore, the country has to cooperate with others which is why Taipei is keen to seek bilateral or multilateral cooperation in global trade, he said.
Taipei and Washington resumed talks under the Trade and Investment Framework Agreement (TIFA) mechanism last year after a five-year hiatus. In addition, both sides have also started to hold digital economic forums, according to Kung.
Meanwhile, Taiwan has also begun closer economic exchanges with Central and Eastern Europe, Kung said.
Taiwan is determined to seek opportunities for international economic cooperation, and as for its inclusion in the IPEF, the country will make all the necessary preparations in the belief that when conditions are ripe, success will follow.