CORONAVIRUS
/
COVID insurance claims may exceed NT$41 billion: financial regulator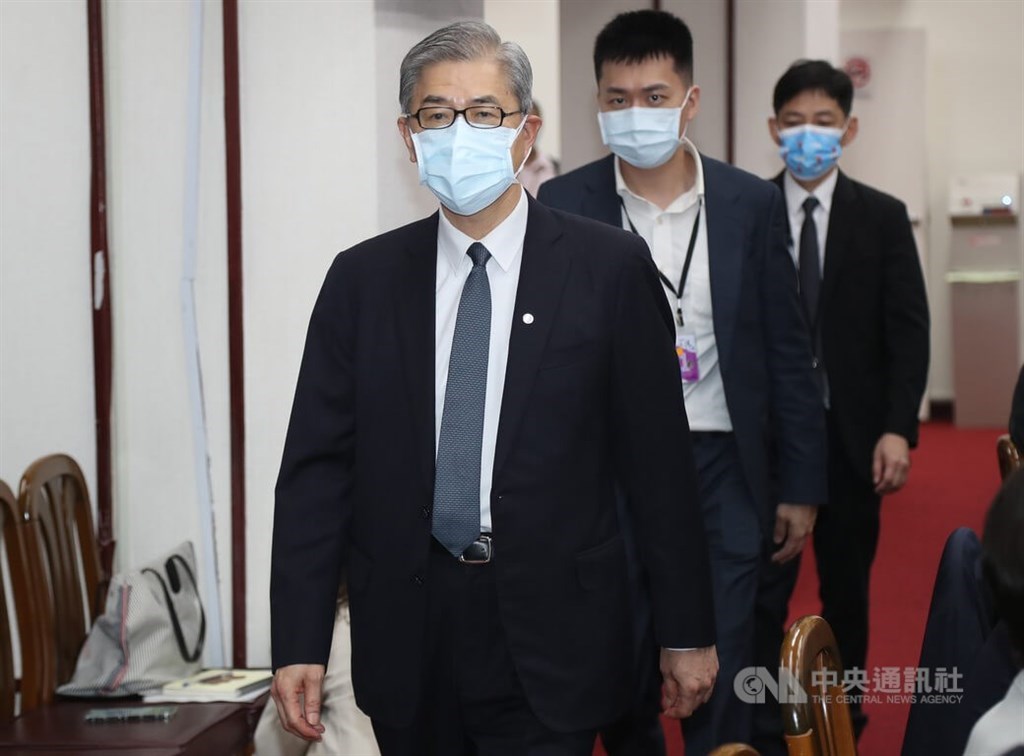 Taipei, May 23 (CNA) The local insurance industry is expected to face more than NT$41 billion (US$1.38 billion) in COVID-19 claims due to the ongoing surge of domestically transmitted cases, the head of the Financial Supervisory Commission (FSC), Taiwan's top financial regulator, said on Monday.
In a hearing held by the finance committee of the Legislative Yuan, FSC Chairman Huang Tien-mu (黃天牧) cited an internal assessment to assert that insurance claims will surpass an estimate of NT$41 billion made by a lawmaker.
Huang's comments came after Legislator Lai Shyh-bao (賴士葆) of the opposition Kuomintang (KMT) said that so far about 7.6 million COVID-19 policies had been sold by non-life insurance companies in Taiwan that would pay holders if they test positive for infections or are placed in quarantine as close contacts of positive cases.
According to Lai, based on an infection confirmation rate set at 15 percent and the average value of NT$36,000 per case for the insurance policies, the insurance industry could face about NT$41 billion in total claims.
In response, Huang said that with the number of local COVID-19 cases still increasing, the amount of the total claims could surpass Lai's estimate, but he could not give an exact figure for the time being.
Worries over an increase in insurance claims for COVID-19 infections or quarantine have increased recently, sending ripples through the local equity market as financial stocks of companies with large insurance assets have come under pressure due to expectations of a heavier financial burden, dealers said.
In the hearing, lawmaker Chiang Yung-chang (江永昌) of the ruling Democratic Progressive Party (DPP) said that based on his estimates, if the COVID-19 confirmation rate rises to 20 percent for the anticipated 8 million sold insurance policies, total claims could hit NT$100 billion, putting more financial pressure on the local insurance industry.
Chiang suggested the government should provide financial relief by distributing funds from the national insurance guaranty fund to the non-life insurance firms to help them manage their growing financial burden.
However, Huang said what the FSC would do was to encourage insurance firms to raise their capital size by having their shareholders contribute more funds for a financial restructuring.
The commission was not inclined to use public funds to solve their financial problems, Huang said, adding that he had faith the local non-life insurance industry would stay resilient as long as their shareholders participated in capital increases.
According to the FSC, the local insurance guaranty fund for non-life insurance firms totals about NT$5 billion and the size is not big.
Some non-life insurance firms, which have been stunned by an explosive increase in domestic COVID-19 cases, have cited the "double insurance" clause under the Insurance Act as the reason they would not provide compensation to insurance buyers who have bought more than one COVID-19 insurance policy.
According to the Insurance Act, double insurance refers to "an act of contracting whereby a proposer separately enters into multiple insurance contracts with multiple insurers covering the same insurable interest and the same insured event."
Non-life insurance companies have claimed that engaging in double insurance could lead to moral hazard.
As long as the policies have been approved by the insurers, however, they will have to pay for the claims and will not be allowed to revoke the policies by using the double insurance clause, Huang emphasized.
Meanwhile, since the Central Epidemic Command Center (CECC) eased the quarantine rules last week to the "0+7" protocol from the "3+4" protocol to allow for medical resources to be concentrated more on patients with moderate or severe symptoms, this has created chaos for some COVID-19 insurance holders in filing their claims.
The "3+4" isolation protocol requires a person who is a close contact of somebody who tested positive for COVID-19 to quarantine at home for three days, followed by four days of "self-initiated epidemic prevention," which allows the person to leave home but only after following or meeting certain guidelines.
Under the new "0+7" rules, the individuals who have received three shots of a COVID-19 vaccine will no longer have to isolate for three days if someone in their household tests positive for the disease
But since the CECC said insurance holders can still choose to undertake the "3+4" quarantine protocol, then insurance companies will have to pay them, said Huang.
On Monday, Taiwan recorded 66,283 new COVID-19 cases and 40 deaths. Of the 1,213,756 domestic cases recorded in the country from Jan. 1 to May 21, 2,173 have been classified as moderate infections and 740 as severe.
View All