Check-out system at 7-Eleven stores around Taiwan returns to normal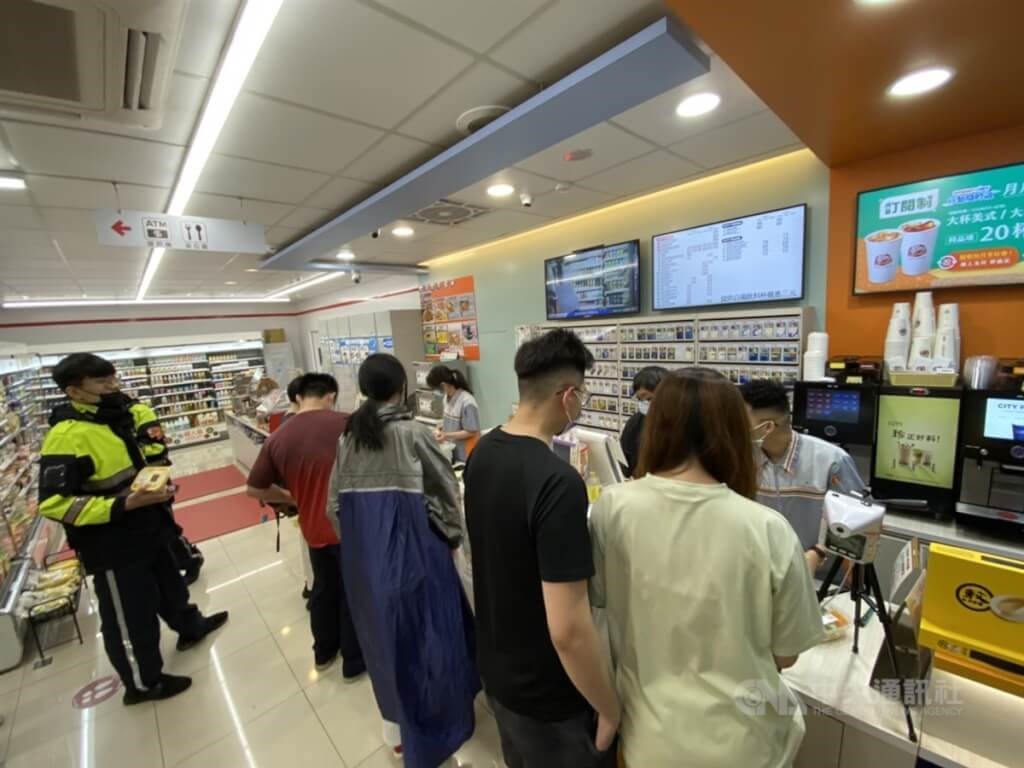 Taipei, May 14 (CNA) The check-out system of 7-Eleven outlets around Taiwan has been restored Saturday morning after crashing late Friday, according to President Chain Store Corp., which runs the largest convenience store chain in the country.
The operator said operations of all of the more than 6,000 7-Eleven stores in Taiwan have returned to normal after the company rushed to fix the technical problems.
The check-out system used by 7-Eleven stores in Taiwan went down at around 10:40 p.m. on Friday, forcing store staff to use calculators to manually add the value of goods purchased by consumers.
In addition, customers could only pay in cash as the bar codes on the goods could not be scanned using the check-out system.
Due to the malfunctioning system, patrons received no uniform invoices for their purchases, only written receipts instead. However, they can get the uniform invoices at the outlets they visited now that the system has returned to normal.
In Taiwan, the invoices are issued to give consumers an incentive to ask for receipts so that retailers cannot avoid paying taxes. The Ministry of Finance holds draws of the serial numbers of uniform invoices given at retail outlets, and hands out cash prizes for holders of receipts with winning numbers.
CNA visited a 7-Eleven store in Taichung City at midnight Friday and talked with a store keeper who said with a bitter smile that she had never encountered a situation like this and it felt like she had gone back to the "grandpa and grandma's old grocery store era."
"As we all depend heavily on the check-out system and cannot remember the price tag of every item, we had to go to the shelves back and forth to check the prices before adding manually the prices of the purchases using a calculator," she said.
Since all consumers were forced to pay cash, some of them who usually paid through mobile payment systems and had no cash with them, could not buy anything.
The convenience store chain also could not offer other services it normally provides to customers, such as the handling of payments for electricity and water bills and goods deliveries because of the malfunctioning check-out system.