Taiwan's forex reserves reach new high in February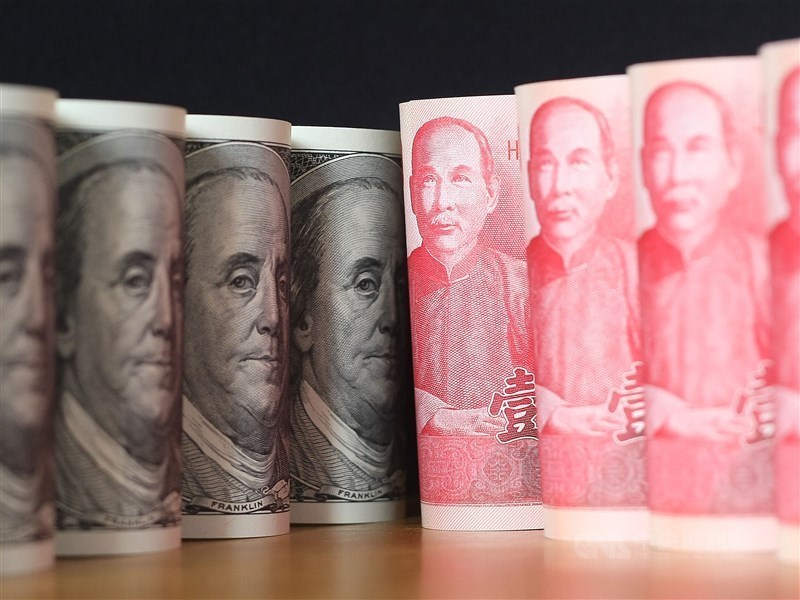 Taipei, March 4 (CNA) Taiwan's foreign exchange reserves in February hit an all-time high of US$549.994 billion -- the seventh consecutive monthly record, the central bank said Friday.
The February figure was up by US$1.12 billion from January, making Taiwan the world's fifth-largest forex holder after China (US$3.22 trillion), Japan (US$1.26 trillion), Switzerland (US$1.02 trillion), and India (US$567.1 billion).
The central bank attributed the growth to the appreciation of the Taiwan dollar against the greenback and investment returns on the bank's reserve portfolio.
The US dollar index, which tracks the currencies of major trading partners of the United States, fell by 0.25 percent last month, boosting the increase in Taiwan's reserves, the central bank said.
By the end of February, the value of foreign investor holdings in Taiwanese stocks, bonds and New Taiwan dollar-denominated deposits decreased by US$25.4 billion from January to US$710.3 billion, representing 129 percent of Taiwan's total foreign exchange reserves, it said.
Foreign institutional investors remitted US$2.78 billion in profit made from selling shares during February out of the country, but excluding the US$877 million remitted to Taiwan, the net outbound remittance was US$1.903 billion, the central bank said.