Ukraine crisis shows importance of reservist training: think tank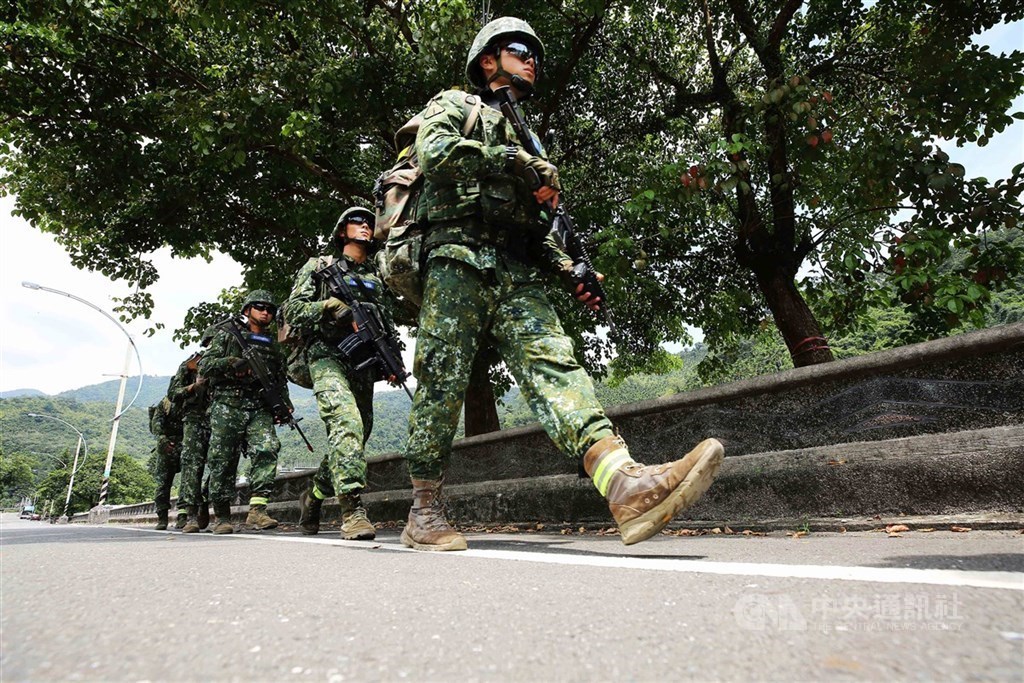 Taipei, Feb. 26 (CNA) A full-scale invasion of Ukraine by Russia has provided a good lesson to Taiwan, indicating that an emphasis on the regular training of military reservists will be key for a country to take on a military intrusion,  a Ministry of National Defense (MND) think tank said Saturday.
In a video released on its YouTube channel, the Institute for the National Defense and Security Research (INDSR) analyzed the ongoing war waged by Russia against Ukraine, pointing to the importance of the training of military reservists to fend off enemies during an invasion.
Han Gan-ming (韓岡明), an INDRS researcher on China's military and also the former chief of MND's All-out Defense Mobilization Office, said while the smaller Ukraine had been faced with an asymmetric military attack from Russia, President Volodymyr Zelensky still mobilized the country's 2.5 million military reservists to take on Russia's troops.
"The mobilization of these military reservists was a critical move for Ukraine," Han said. "But, the key point was whether these reservists had been well-trained during peacetime, and good regular training will make military reservists a power during wartime."
He said Ukraine already had the Territorial Defense Forces in place and had also built up the force's divisions in every state, so if Kyiv had carried out regular training for its military reservists, the Territorial Defense Forces would be able to work with the reservists to become a powerful combat force.
Han said the decision by the MND to increase the period of training for military reservists to 14 days from the previous seven days a year, starting from 2022, was aimed at boosting the combat readiness of the country's forces.
Liu Hsiao-hsiang (劉蕭翔), another INDRS analyst, said while the Russia-Ukraine military conflict was taking place in Europe, it could send ripples through the world, including Taiwan.
The war is likely to change the landscape of geopolitics in Europe, and if the West is forced to accept the requests from Russia after the attack on Ukraine to come up with strategic policies in favor of Russia, the power of the United States could be weakened in Europe, said Liu.
In the Indo-Pacific region, China could partner with Russia, and under such circumstances, the U.S. would have to take on Russia in Europe and tackle China in Asia at the same time, so Taiwan, which has been claimed by China as one of its "inseparable" parts, should prepare itself for possible risks posed by China, said Liu.
INDSR analyst Hsu Chih-hsiang (許智翔) said the Russia-Ukraine conflict has taught Taiwan that enemy troops could quickly seize airports or other critical infrastructure after they launch an invasion.
The Taiwan Strait is expected to serve as a buffer zone for Taiwan as China will need time to direct its forces to cross the strait for an invasion, said Hsu.