Taiwan's Hon Hai secures over 54,200 invention patents globally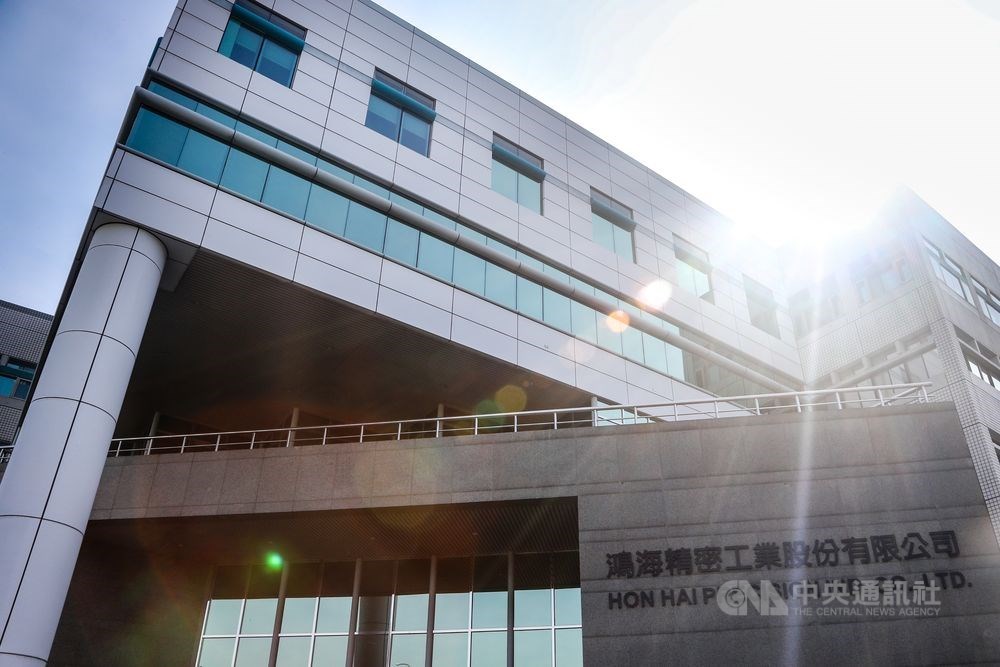 Taipei, Jan. 10 (CNA) Taiwan's Hon Hai Technology Group, also known as Foxconn, announced on Monday that it has secured over 54,200 invention patents across the world, with 62.5 percent of them granted in the United States and Japan.
On its official website, Hon Hai, the world's largest electronics manufacturer which assembles iPhones and iPads for Apple Inc., said it has gotten 17,600 patents in the U.S., 32.5 percent of its total, and 16,200 patents in Japan, some 30 percent of the total.
In China and Taiwan, Hon Hai has also acquired more than 11,200 and 5,620 invention patents, respectively.
Some 17 percent of the patents obtained by Hon Hai was in the area of computer accessories, and 14 percent in semiconductors, it said.
Patents related to processing and detection technologies accounted for 13 percent of the total, ahead of 12 percent in the field of robots and optoelectronics equipment and 11 percent in display equipment, it said.
In November last year, Hon Hai submitted an intellectual property management plan to its board of directors, stressing its resolve to focus on "quality, quantity and multi-function" and play a key role in technology when it comes to patent strategy.