Taiwan to donate police drones, blankets to Lithuania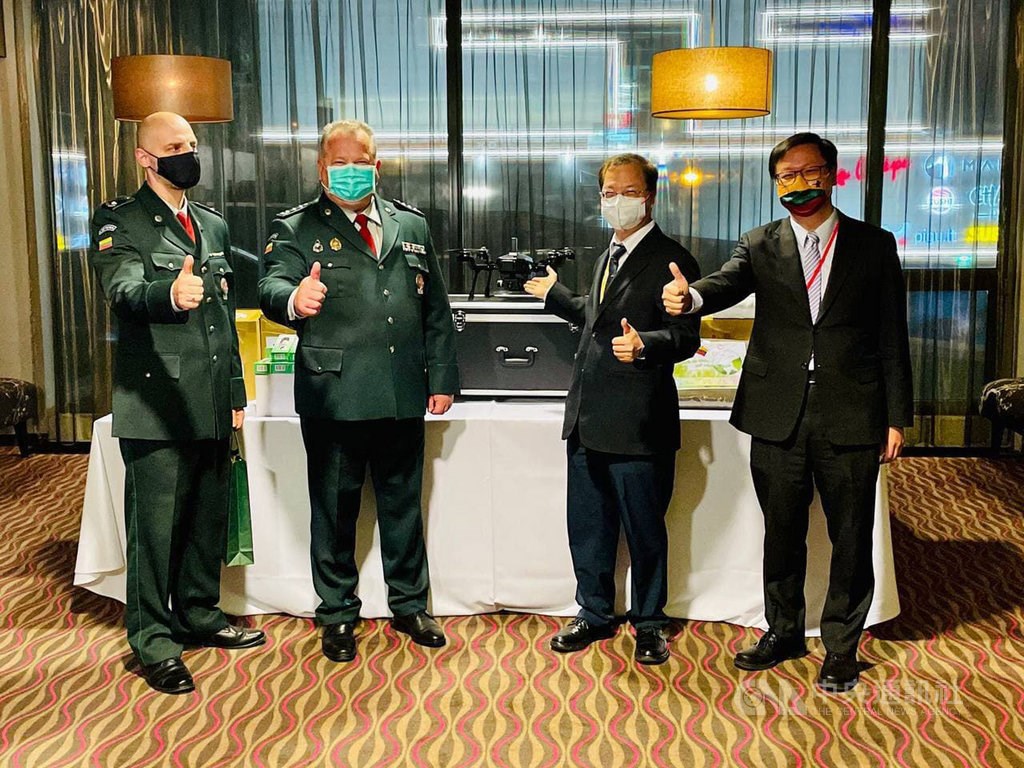 Taipei, Oct. 28 (CNA) An official Taiwanese trade delegation visiting Lithuania has pledged 10 police drones and 400 blankets to the Baltic country, according to Taiwan's Ministry of Foreign Affairs (MOFA).
The announcement was made by National Development Council Minister Kung Ming-hsin (龔明鑫), who leads the delegation, at an event in Vilnius Wednesday, MOFA said in a statement Thursday.
The country will provide 10 police drones that could be allocated to border security tasks, as well as 400 blankets that could be distributed among refugees or minority groups in the Baltic nation, MOFA said.
MOFA did not say why Taiwan made the donation, but it mentioned that Lithuania had donated a total of 260,000 COVID-19 vaccine doses to the island.
Taiwan looks forward to enhancing its partnership with Lithuania based on shared values, the ministry added.
The Taiwanese delegation arrived in Lithuania on Tuesday after concluding its visits to Slovakia and the Czech Republic, as part of a tour intended to bolster the island's trade and economic ties with Europe.
Lithuanian National Radio and Television reported the Taiwanese delegates were expected to sign six memoranda of understanding with their Lithuanian counterparts before the end of their trip on Friday to pave the way for collaboration in areas ranging from technology to finance.
One of these was an agreement reached by Taiwan's National Space Organization Wednesday with NanoAvionics, a small satellite solution provider established by Vilnius University, to work on small satellite research together, according to Taiwan's Ministry of Science and Technology.