Analysts tip Taiex to move higher on foreign institutional buying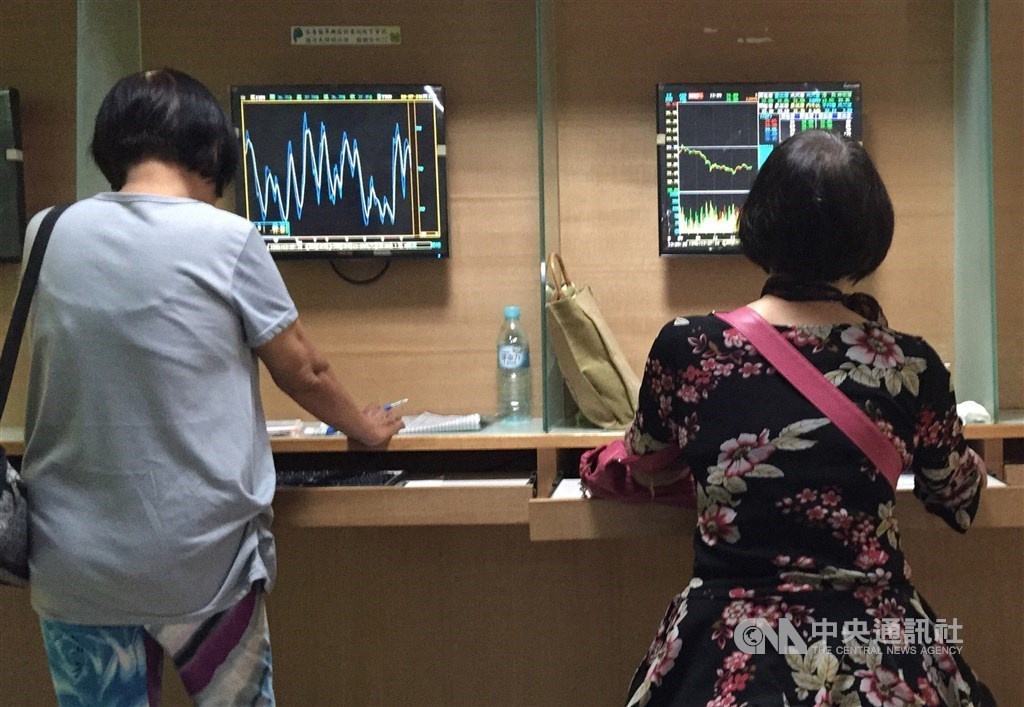 Taipei, Oct. 16 (CNA) After a strong showing Friday, analysts have tipped the benchmark Taiex, the Taiwan Stock Exchange's (TWSE) weighted index, to move higher on the back of sustained foreign institutional buying.
The local main board is expected to breach the 20-day moving average of 16,831 soon and continue to perform strongly, before encountering high technical hurdles ahead of the 60-day moving average of 17,112 points, analysts said.
Liao Chien-yu (廖健佑), an analyst with the Capital Group, one of the largest securities firms in Taiwan, said the local main board had begun to stage a solid rebound and make itself technically healthier, led Friday by contract chipmaker Taiwan Semiconductor Manufacturing Co. (TSMC), the local market's most heavily weighted stock.
Liao said Friday's gains were just the beginning of the rebound after recent heavy losses, with the upward trend set to continue if foreign institutional investors continue rebuilding their holdings in tech stocks as expected.
On Friday, the Taiex closed up 393.91 points or 2.4 percent at 16,781.19 after foreign institutional investors bought a net NT$27.899 (US$996 million) -- the largest net purchases by foreign institutional investors since Sept. 3.
These foreign investors rushed to pick up large-cap tech stocks, in particular TSMC, after the semiconductor giant gave positive leads in an investor conference held a day earlier.
TSMC shares rose NT$27.00 or 4.71 percent to end at NT$600.00 on Friday, after foreign institutional investors registered a net buy of 33.74 million shares.
This stopped a streak of four consecutive sessions of net sell, with Friday's gains marking the largest daily growth in eight months for the stock.
The chipmaker's gains contributed about 227 points to the Taiex's increase for Friday.
Equity market analyst Wang Chao-li (王兆立) said TSMC's investor conference had eased concerns over the outlook for the semiconductor market, following confirmation from TSMC it will begin trial production of its advanced 3 nanometer process later this year, with commercial production on course to start next year as scheduled.
Before the investor conference, a U.S. brokerage said in a research note that TSMC's trial production of the 3nm process would be postponed to the first half of next year due to problems in technology development.
In addition, TSMC has announced it will build a 12-inch wafer fab in Japan, with construction set to start in 2022 and mass production in 2024.
The Japan site will roll out specialty chips using the company's mature 22nm and 28nm technologies.
After reporting a new high in net profit of NT$6.03 per share for the third quarter, TSMC said tight supply across the globe was expected to continue in 2022, which would likely strengthen its operations.
Liao said how the Taiex moves would depend on how U.S. markets perform.
On Friday, the Dow Jones Industrial Average rose 1.09 percent, while the tech-heavy Nasdaq index gained 0.50 percent on strong corporate earnings and better-than-expected retail sales for September. This could pave the way for a further rise in the Taiex Monday.
Liao said the Federal Reserve was unlikely to raise its key interest rates anytime soon, adding that despite Fed plans to downsize its asset purchases from the market later this year, more gains in the U.S. markets were possible and other markets could follow.
But Wang urged investors to keep a close eye on growing inflationary pressure and an increase in benchmark U.S. 10-year treasury yields that remained in place.
For the week, the Taiex rose 140.76 points, or 0.85 percent, with the semiconductor industry accounting for 34.1 percent of the main board's total turnover of about NT$1.09 trillion, according to the TWSE.
Market capitalization of the local main board hit NT$51.6 trillion as of Friday, up 0.84 percent from a week earlier, the TWSE's data showed.