Taiwan crucial partner in EU's Indo-Pacific strategy: trade official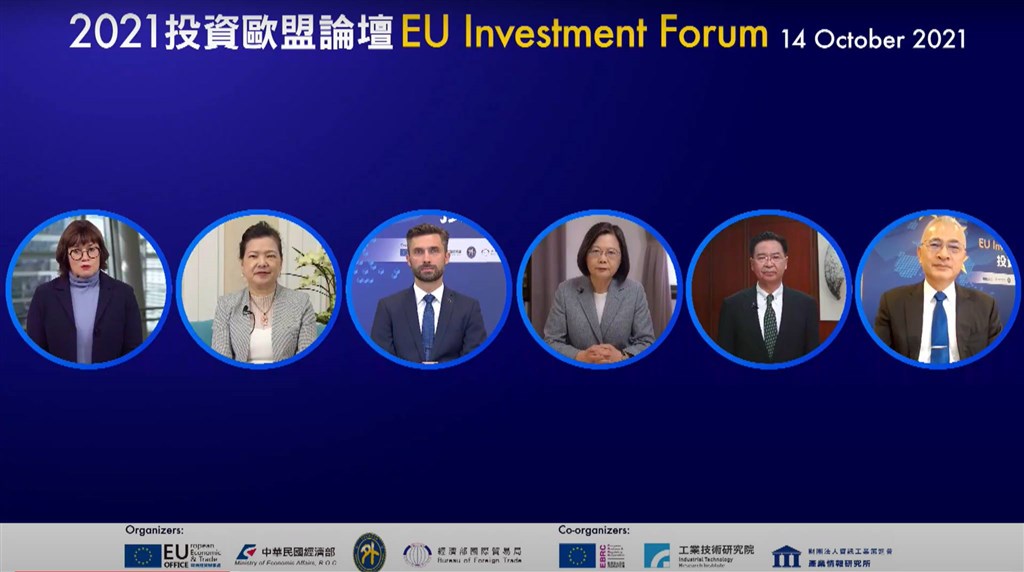 Taipei, Oct. 14 (CNA) A senior European Union trade official said Thursday that Taiwan is crucial to the EU in its new Indo-Pacific strategy, and she called for more investments by Taiwanese companies in the union, the world's largest trade bloc.
The world is now facing "unprecedented challenges" due to climate change and digital transformation, Sabine Weyand, director general of the European Commission's Directorate General of Trade, said in a virtual keynote address at the annual EU Investment Forum.
The COVID-19 pandemic and geopolitical tensions have also put supply chain resilience at the top of the agendas for private and public sectors around the globe, she said.
"We will only be able to find solutions to these challenges if we work together and with our international like-minded partners," Weyand said. "Taiwan is one of the EU's closest partners in this respect."
Taiwan has a crucial role to play in the EU's new Indo-Pacific strategy, which involves expanding the EU's engagement in the region to keep it free and open, while building strong and lasting partnerships, Weyand said.
Despite the geographical distance, Taiwan and the EU share similar democratic values and close economic and trade relations, she said.
According to Weyand, the EU remains Taiwan's largest foreign investor, accounting for nearly 39 percent of Taiwan's inbound foreign direct investment in 2020.
With 450 million consumers, the EU is the largest single market in the world, she said. Its free movement of labor, capital and goods, its single currency, and its high-quality and innovative workforce provide the perfect environment for Taiwan investment, she added.
The EU's latest digital and green innovation policies offer abundant opportunities for investors from Taiwan, which is known for its strengths in the ICT and semiconductor industry, she said.
Also speaking at the forum, President Tsai Ing-wen (蔡英文) called on Taiwanese investors to partner with their EU counterparts, saying both sides share the values of democracy, freedom, rule of law, and human rights.
In the post-pandemic era, it is more important than ever for the two sides to join forces to expand cooperation, Tsai said.
She said the EU should start preliminary talks soon with Taiwan on a bilateral investment agreement, which would help create a more concrete partnership between the two democracies.
The annual forum, now in its second year, also heard addresses by Foreign Minister Joseph Wu (吳釗燮), Economic Affairs Minister Wang Mei-hua (王美花), and Filip Grzegorzewski, head of the European Economic and Trade Office (EETO), which represents EU interests in Taiwan in the absence of formal diplomatic ties.