Taiwan's exports rise for 13th straight month in July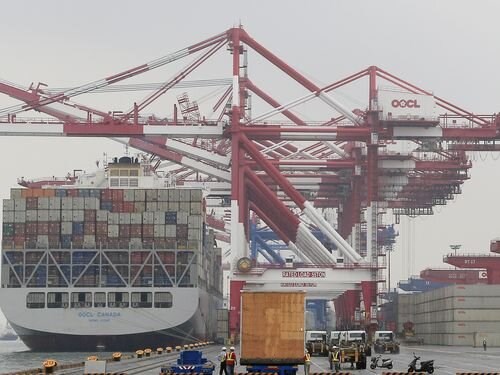 Taipei, Aug. 9 (CNA) Taiwan's exports in July grew compared to the same period a year earlier for a 13th consecutive month, powered by an ongoing global economic recovery, the Ministry of Finance (MOF) said Monday.
Taiwan's exports rose 34.7 percent year-on-year in July to US$37.95 billion, the highest ever for a single month, according to data released by the ministry.
It was also the fifth straight month of double-digit increases, the data showed.
In a statement, the ministry said the high growth in part reflected a low base of comparison during the same period last year, when the COVID-19 pandemic was dealing a severe blow to the world economy and global trade.
In the first seven months of 2021, Taiwan's exports and imports rose 31.5 percent and 30.4 percent, respectively, to historical highs of US$244.87 billion and US$207.14 billion.
That resulted in a trade surplus of US$37.73 billion, up US$10.45 billion year-on-year, according to the MOF.
Beatrice Tsai (蔡美娜), head of the MOF's Department of Statistics, also attributed the export and import growth to a strong recovery in global demand, higher commodity prices that have pushed sales prices higher, and rising demand for emerging and remote technologies due to COVID-19 stay at home restrictions.