Acer enjoys highest PC shipment growth among top 5 in Q2: IDC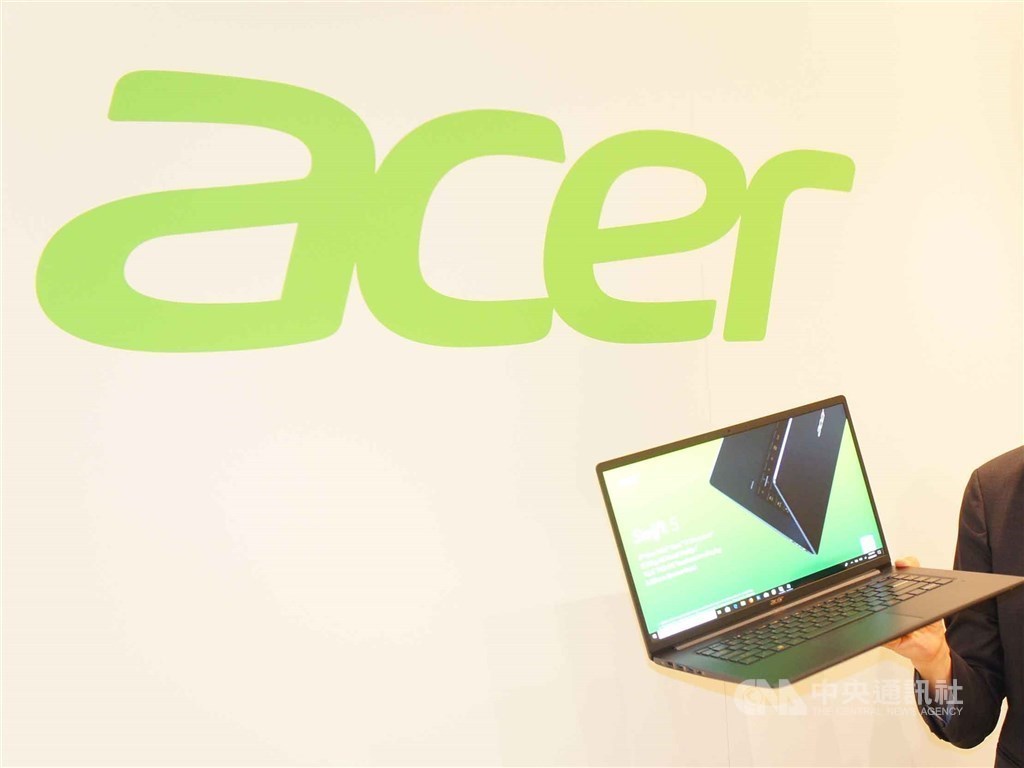 Taipei, July 17 (CNA) Acer Inc., one of Taiwan's leading PC brands, registered the highest year-on-year shipment growth among the world's top five suppliers in the second quarter of this year, according to market information advisory firm International Data Corp. (IDC).
In a research report, IDC said the world's PC industry continued to ride the waves of strong demand, which has boosted its shipments despite a shortage of components and logistics issues.
In the April-June period, Acer shipped 6.09 million PCs to take a 7.3 percent share in the global PC market as the fifth largest supplier, IDC's data showed.
Acer's shipments rose 17.6 percent from a year earlier, beating the growth recorded by the other four top suppliers and also topping the global growth average, according to IDC.
The Taiwanese brand's global market share also rose from 7.0 percent seen in the second quarter of last year, the IDC data showed.
In response to the IDC report, Acer said it has intensified its efforts to secure patents to upgrade research and development and maintain innovations, a way which pushed up sales of computers and peripheral items.
In the second quarter, PC shipments worldwide rose 13.2 percent from a year earlier to 83.61 million units.
China's Lenovo Group Ltd. took the top spot in the three-month period with a 23.9 percent market share after shipping 20.01 million PCs, up 14.9 percent from a year earlier, IDC said.
U.S.-based HP Inc. came in second with a 22.2 percent share, after its shipments in the second quarter rose 2.7 percent to 18.59 million PCs in 2020.
Another American brand, Dell Inc., saw its shipments for the three-month period rise 16.4 percent to 13.98 million units, giving it a 16.7 percent share as the third largest supplier, followed by Apple Inc., which shipped 6.16 million units, up 9.4 percent from a year earlier, to take a 7.4 percent share.
"The PC market's hot streak continued to drive heavy investments from the supply side, including the entry of new vendors as well as additional spending from underdogs," Jitesh Ubrani, research manager for IDC's Mobile and Consumer Device Trackers, said in a statement.
"And while the top 5 continue to drive volume, the smaller vendors have helped drive growth by offering unique features or niche designs," Ubrani said.
However, Neha Mahajan, senior research analyst with IDC's Devices and Displays Group., said although the PC shipment growth for the second quarter remained strong, it moderated from 55.9 percent in the first quarter and 25.8 percent in the fourth quarter of last year.
"With businesses opening back up, demand potential in the commercial segment appears promising. However, there are also early indicators of consumer demand slowing down as people shift spending priorities after nearly a year of aggressive PC buying," Mahajan said.
(By Jeffrey Wu and Frances Huang)
Enditem/cs