CORONAVIRUS
/
COVID-19 testing site to open in Hsinchu Science Park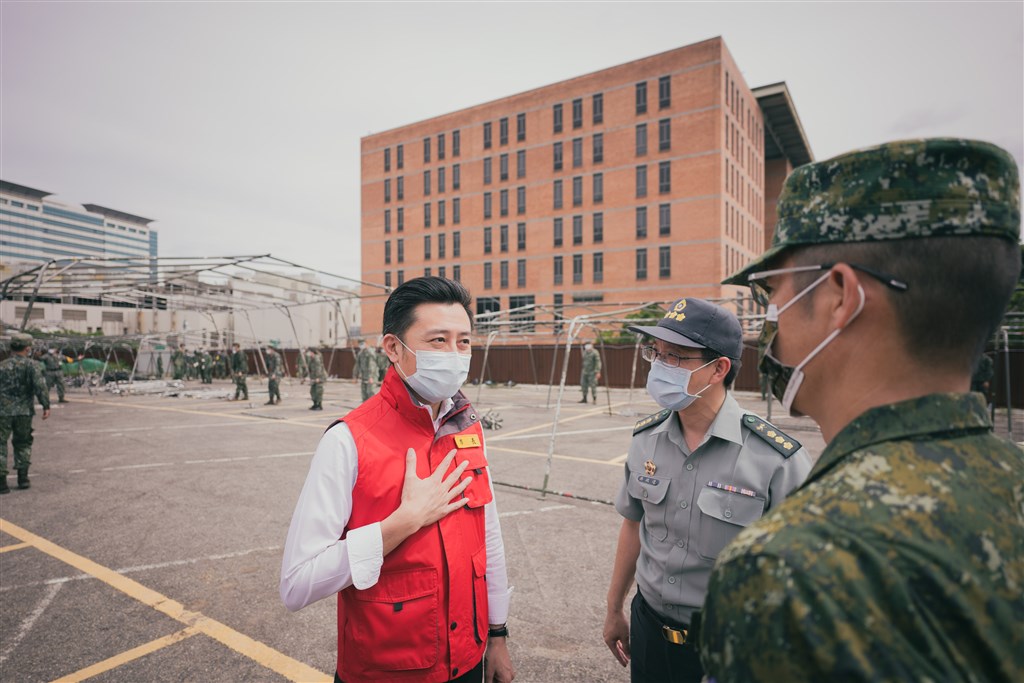 Taipei, June 4 (CNA) A provisional COVID-19 testing station is set to open in Hsinchu Science Park on Saturday as part of efforts to test about 4,000 migrant workers based in the park, which houses Taiwan's major high tech firms, according to Hsinchu City Government.
Hsinchu Mayor Lin Chih-chien (林智堅) said many tech companies with operations in the science park have asked him for help screening migrant employees after an infection cluster hit King Yuan Electronics Co., one of the largest integrated circuit packaging and testing services providers in Taiwan.
Lin said the city government has coordinated its resources to set up a provisional testing venue for the science park, which is scheduled to screen 4,000 migrant workers in three days once it opens.
The migrant workers will be tested on a rotational basis to prevent large crowds leading to more infections, he said.
The construction of the provisional testing site started Friday with the assistance of the military, Lin said.
Lin advised those companies that need to screen their migrant workers to file applications with the Hsinchu Science Park Bureau.
King Yuan reported 67 confirmed COVID-19 cases, involving eight Taiwanese workers and 59 Philippine workers on Friday. Earlier Thursday, King Yuan launched a three-day testing campaign for all its more than 7,000 employees after two of Philippine workers living in a company dorm tested positive for COVID-19 earlier in the week.
The cluster infection at King Yuan has raised concerns over the impact on the local high tech industry, which has hired a large number of migrant workers to run their production lines.
Migrant employees are considered to be at higher risk of cluster infection because many live in crowded dormitories provided by companies.
To help King Yuan, which has factories in Miaoli, test its migrant workers, the Central Epidemic Command Center (CECC), has sent a delegation led by Wang Pi-sheng (王必勝), head of Hospital and Social Welfare Administration Commission under the Ministry of Health and Welfare to head up the epidemic command center in Miaoli.
In addition to his role supervising screening at King Yuan, Wang has also been working with the Ministry of Labor to provide assistance to King Yuan on dormitory management, in an attempt to ensure there is no repetition of the infection cluster.
In response, Chen Chih-chung (陳時中), head of the CECC, said the government will hold a meeting to review its management of migrant workers as soon as possible to ensure their health while working in Taiwan.
Meanwhile, lawmakers including Lai Hsiang-ling (賴香伶) from the Taiwan People's Party urged the government to set up mobile COVID-19 testing stations near industrial parks in the country to meet the urgent demand for screening at a time when domestically transmitted infections are spiking.
Lai said mobile testing stations are expected to help manufacturers based in the industrial zones combat the spread of the virus.
(By Lin Yu-shuan, Kou Chien-shen, Chang Ming-shuan, Chiang Hui-chun and Frances Huang)
Enditem/AW
Update
June 5: Migrant worker movements restricted amid surge in COVID cases
View All