Taiwan shares end down on tech losses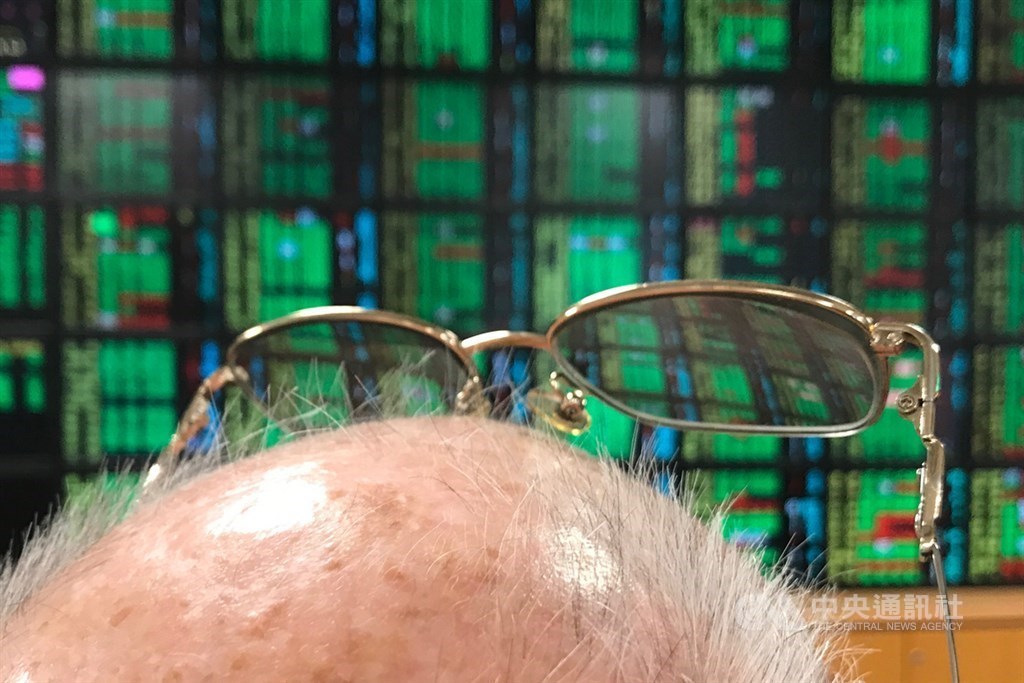 Taipei, May 10 (CNA) Shares in Taiwan closed lower Monday as investors rushed to lock in gains built up in the electronics sector, particularly semiconductor stocks, a session earlier, dealers said.
Buying rotated to non-tech stocks in the raw material industry amid optimism toward a global recovery in demand, and the financial sector also attracted bargain hunting, which prevented the broader market from falling further, the dealers added.
The Taiex, the weighted index on the Taiwan Stock Exchange (TWSE), ended down 49.39 points, or 0.29 percent, at 17,235.61, after moving between 17,188.15 and 17,304.47. Turnover totaled NT$490.215 billion (US$17.51 billion).
After a 1.71 percent surge on Friday, "the local main board fell into consolidation mode Monday as large cap tech stocks stayed in the doldrums throughout the session," Mega International Investment Services Corp. analyst Alex Huang said.
"Since growth of the global tech industry is estimated to moderate later this year due to a relatively high comparison base against last year, their current high valuations led many investors here to be cautious amid fears of a major technical pullback," Huang said.
"MSCI (a global index provider) is scheduled to announce its index adjustments Wednesday (Taipei time), so market sentiment toward a possible downgrade of Taiwan's weighting in its major indexes also paved the way for the losses suffered by tech stocks," Huang said.
He said Monday's selling focused on semiconductor heavyweights such as contract chipmaker Taiwan Semiconductor Manufacturing Co. (TSMC), which fell 1.67 percent to close at NT$589.00 after a 2.04 percent increase a session earlier.
Led by TSMC, the most heavily weighted stock in the local market, the electronics sector and the semiconductor sub-index fell 2.17 percent and 2.42 percent, respectively.
TSMC's sell-off was also seen among other big semiconductor stocks, with United Microelectronics Corp. down 2.78 percent to end at NT$52.50, memory chip supplier Nanya Technology Corp. down 3.98 percent to close at NT$82.10 and integrated circuit designer MediaTek Inc. down 7.64 percent to end at NT$979.00.
Also in the electronics sector, iPhone assembler Hon Hai Precision Industry Co. lost 3.83 percent to close at NT$113.00 and Largan Precision Co., a supplier of smartphone camera lenses to Apple Inc., dropped 3.49 percent to end at NT$2,900.00.
"The silver lining was that many investors remained upbeat about the business prospects enjoyed by many old economy industries," Huang said. "Today, buying re-emerged to shore up raw material stocks such as steel makers on rising product prices, as well as shipping stocks, which saw rising freight rates."
"Buying in those old economy stocks was sparked by a rally staged by their counterparts on the U.S. markets overnight," Huang said, referring to an all-time high of the Dow Jones Industrial Average on Friday.
Riding the wave of growing product prices, the steel sector rose 8.12 percent. Among the prosperous steel producers, China Steel Corp., the largest steel maker in Taiwan, rose 9.22 percent to close at NT$45.00 and Kao Hsing Chang Iron & Steel Corp. and Yieh Hsing Enterprise Co. soared 10 percent, the maximum daily increase, to end at NT$17.60, and NT$21.30.
In the shipping sector, which rose 7.57 percent, Evergreen Marine Corp., the largest cargo shipping company in Taiwan, Yang Ming Marine Transport Corp., and Wan Hai Lines Ltd. all jumped 10 percent to end at NT$93.50, NT$100.50 and NT$101.50, respectively.
Due to its recent solid gains, Yang Ming Marine could be included in the MSCI Global Standard Indexes after the upcoming index adjustments, the dealers said.
Huang said buying also focused on the financial sector, which rose 3.21 percent in the wake of a recent strong showing made by banking stocks on the U.S. markets. Excluding the financial sector, the index on the local main board fell 0.69 percent to 15,053.07.
In the financial sector, which rose 3.21 percent, Fubon Financial Holding Co. rose 8.19 percent to close at NT$76.60, Cathay Financial Holding Co. gained 5.63 percent to end at NT$58.20 and CTBC Financial Holding Co. added 3.68 percent to close at NT$23.95.
"I expect that foreign institutional investors will continue to hold a cautious attitude toward the tech sector due to its high valuation. Therefore, there is limited room for the Taiex to move higher," Huang said.
According to the TWSE, foreign institutional investors sold a net NT$2.59 billion-worth of shares on the main board Monday.