Strong sales report triggers rebound in Hon Hai share price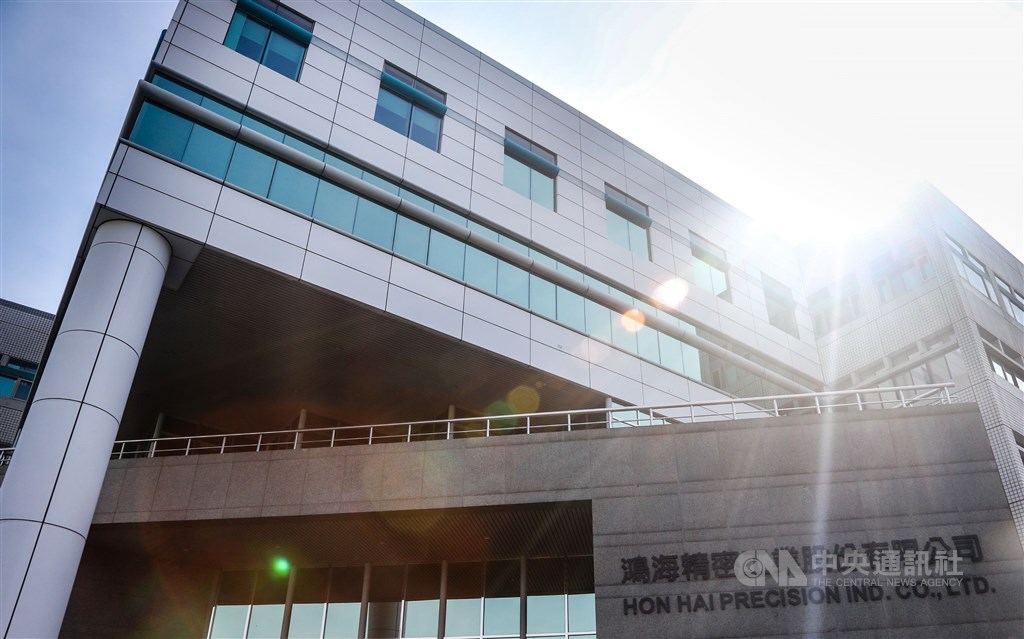 Taipei, May 5 (CNA) Shares of iPhone assembler Hon Hai Precision Industry got a boost Wednesday from its strong April sales, helping the stock reverse a downturn seen in the previous two sessions, dealers said.
Hon Hai, the world's largest contract electronics maker, rose 1.38 percent to close at NT$110.00 (US$3.93) on the Taiwan Stock Exchange (TWSE), where the benchmark weighted index closed down 0.53 percent at 16,843.44.
The stock attracted strong buying early Wednesday after the company reported its highest sales ever for the month of April a day earlier, and its strength helped support the broader market, dealers said.
In the previous two sessions, Hon Hai shares plunged 6.47 percent as the benchmark electronics sector faced a sell-off by investors, who took advantage of the high valuations in the sector to lock in gains.
Despite the fall, foreign institutional investors were net buyers of more than 10 million Hon Hai shares due to their faith in its sound fundamentals, dealers said.
In a statement, Hon Hai, also known as Foxconn internationally, said it posted consolidated sales of NT$500.49 billion in April, up 31.39 percent from a year earlier and also up 13.43 percent from a month earlier.
Compared with the same period of last year, Hon Hai's consumer electronics division enjoyed the strongest growth, ahead of its electronics component division, the cloud-based Internet device division and the computer division, the company said.
Analysts said the significant growth largely reflected an increase in shipments of the newest large iPhone 12 models -- the iPhone 12 Pro and the iPhone 12 Pro Max -- which are reportedly exclusively produced by Hon Hai, and the rising popularity of gaming consoles in the booming stay-at-home economy.
In the first four months of this year, Hon Hai's consolidated sales hit NT$1.84 trillion, up 40.68 percent from a year earlier.
Hon Hai will hold an investor conference on May 14. In addition to Hon Hai's outlook for the second half of the year, the market will also want an update on its electric vehicle program.
Earlier this year, Hon Hai Chairman Liu Young-way (劉揚偉) said his company will choose a site in the United States or Mexico by June to build EV production lines, or it could produce EVs in both countries.
According to Hon Hai, the company owns more than 300 EV patents and has continued the development of two types of EV batteries: solid-state batteries and lithium-iron phosphate (LPF) batteries.