Semiconductor stocks under pressure after U.S. losses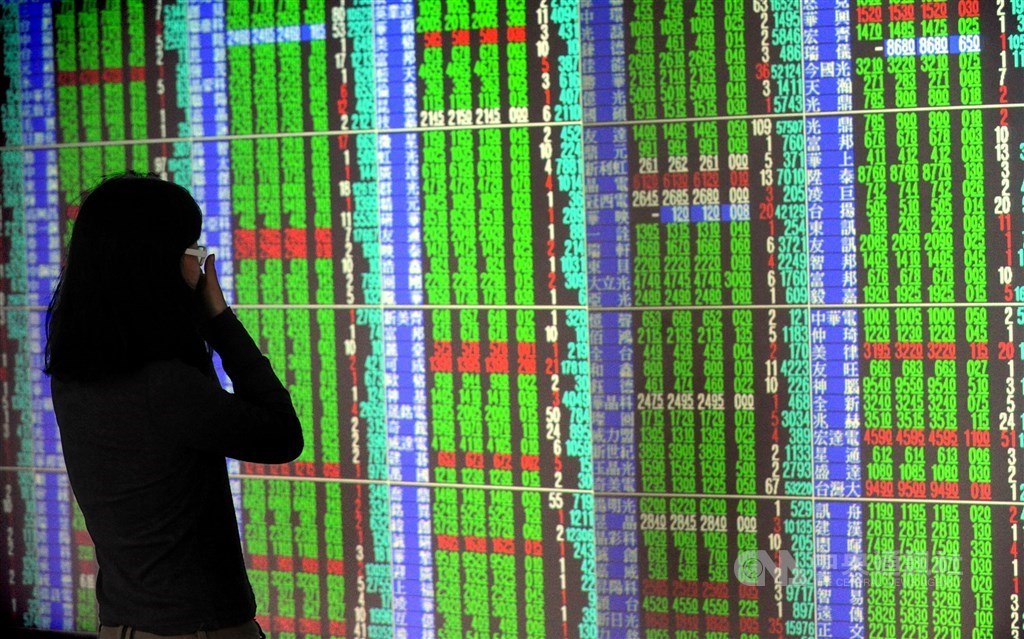 Update: Taiwan shares recoup early losses to end up; IC sector falls
Taipei, Feb. 23 (CNA) Taiwan's semiconductor stocks came under pressure Tuesday morning after similar stocks fell sharply in the United States overnight at a time of rising bond yields, dealers said.
Contract chipmaker Taiwan Semiconductor Manufacturing Co. (TSMC) led the downturn on the local market after its American depositary receipts (ADRs) fell 2.26 percent in the U.S. on Monday, they said.
Old economy stocks benefited from rotational buying in a market that is still highly liquid, helping the weighted index, the Taiex, offset the adverse affect of the tumbling tech stocks, dealers said.
As of 10:39 a.m., the semiconductor sub-index had fallen 1.12 percent to 431.07. TSMC, the most heavily stock in the local market, was down 1.23 percent at NT$642.00 (US$22.93), while the Taiex had risen 0.11 percent to 16,428.10 on turnover of NT$203.24 billion.
Investors were reacting to a 3.77 percent plunge in the Philadelphia Semiconductor Index overnight as Biden administration plans to issue bonds to finance its economic stimulus and COVID-19 relief plan continue to push up bond yields, dealers said.
Overnight, the benchmark 10-year U.S. treasury yield rose again to around 1.35 percent after soaring 14 basis points last week to its highest level since February 2020.
"Judging from the losses suffered by TSMC's ADRs on Monday, I think it was no surprise that the stock moved lower in Taiwan today," MasterLink Securities analyst Tom Tang said.
"Rising interest rates are expected to affect stocks like TSMC, which has a high price to earnings ratio after its strong showing in recent sessions," Tang said.
TSMC's dividend yield will look less attractive to investors as interest rates continue to climb, the analyst said, noting that the stock's typical NT$10 cash dividend would currently represent less than a 2 percent yield.
Other semiconductor stocks also slid. United Microelectronics Corp., whose ADRs fell 4.53 percent overnight, was down 1.58 percent at NT$55.90, and IC packaging and testing services provider ASE Technology Holding Co., whose ADRs lost 4.45 percent, was down 2.68 percent at NT$109.00 as of 10:39 a.m.
But Largan Precision Co., a supplier of smartphone camera lenses to Apple Inc., had risen 0.57 percent to NT$3,530.00 after the company announced Monday that it was proposing a record high cash dividend of NT$91.5 per share on its 2020 net income of NT$182.9 per share.
"While the tech sector initially pulled down the broader market, buying rotated to non-tech stocks, in particular the old economy sector, to support the Taiex as investors with lots of cash continued to look for places to put their money," Tang said.
Among the gaining large-cap old economy stocks, Formosa Plastics Corp. had risen 1.34 percent to NT$98.40, Nan Ya Plastics Corp. had added 1.50 percent to NT$73.10, and Formosa Chemicals & Fibre Corp. had gained 1.92 percent to NT$84.90 as of 10:39 a.m.
Also, Taiwan Cement Corp. had risen 1.44 percent to NT$42.40, and food brand Uni-President Enterprises Corp. had gained 1.02 percent to NT$69.20.
"Ample liquidity is expected to keep lending support to the Taiex," Tang said. "I expect the nearest technical support will be seen at around 16,200 points."