Major Taiwan chipmakers to assign capacity for car use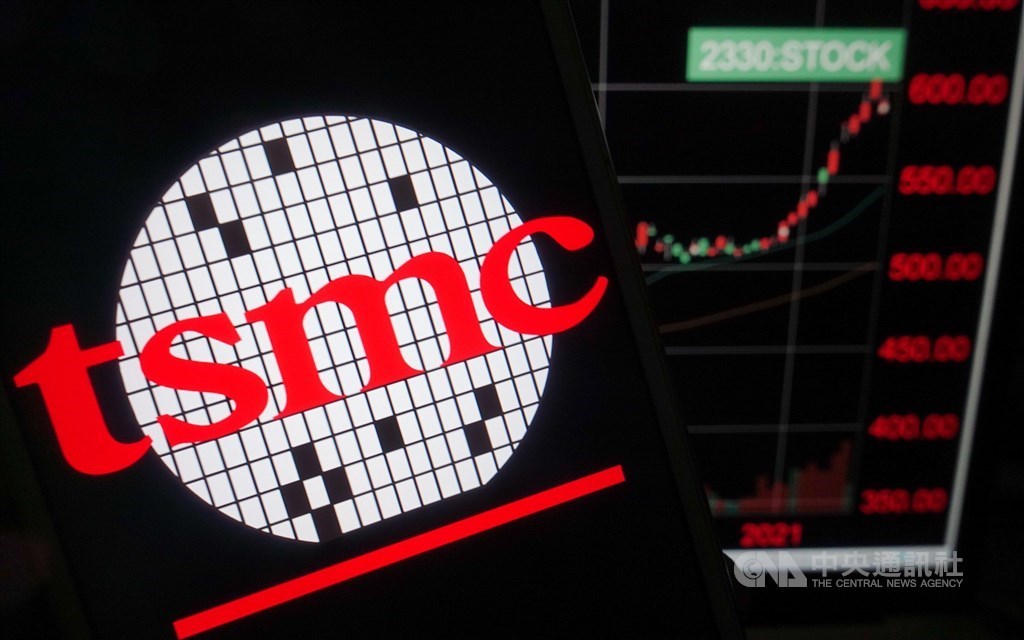 Taipei, Jan. 27 (CNA) Four major contract chipmakers in Taiwan have agreed to assign capacity to manufacture chips for car use in a bid to alleviate a global shortage of automotive chips, Minister of Economic Affairs Wang Mei-hua (王美花) said Wednesday.
Wang made the comments after she met with representatives from the four contract chipmakers -- Taiwan Semiconductor Manufacturing Co. (TSMC), United Microelectronics Corp. (UMC), Vanguard International Semiconductor Co. (VIS) and Powerchip Technology Corp. -- at a time when global automakers have urged Taiwan to increase automotive chip supplies.
Wang said the discussions came to the conclusion that Taiwan's semiconductor industry is willing to do its utmost to help the global auto industry to ease the impact from a supply shortage as they all sensed the urgency of the situation.
Kung Ming-hsin (龔明鑫), head of the National Development Council, the government's top economic planning agency, also attended the meeting on Wednesday.
Germany's Federal Minister for Economic Affairs and Energy Peter Altmaier has written to Taiwan's government, hoping Taiwanese chipmakers will raise their supplies to automakers in his country, according to foreign media reports.
Altmaier called for the message about the chip supply shortage German car makers now suffered to TSMC, the world's largest contract chipmaker, which accounts for an over-50-percent share in the global pure-play foundry market, to solve the shortage problem.
In addition, Bloomberg reported that U.S. automakers have asked their government in Washington for help to deal with the chip supply shortage, a problem believed to restrict output and undermine the U.S. economy.
According to the Nikkei Asian Review, the chip supply shortage has led Japanese automakers such as Nissan Motor and Honda Motor to join their German and American counterparts to cut production.
Citing the meeting conclusion, Wang said the four Taiwanese chipmakers have agreed to optimize their production lines to raise output and assign their increased production to roll out chips for car use.
These chip suppliers have promised efforts will be made to maximize their support for automakers, she said.
Wang said the companies will also try to negotiate with other chip clients to cut or defer their orders, a move that is expected to shift capacity to production of automotive chips.
In 2019, automakers cut their orders for chips, prompting local chipmakers to shift their capacity to producing chips for other devices, according to Wang.
After the outbreak of the COVID-19 pandemic, demand for notebook computers, smartphones and other devices in a booming global stay-at-home economy further squeezed more of the capacity previously used for car chips, Wang said.
Currently, capacity of the four companies has been almost fully utilized, she noted.
The urging by global automakers to Taiwan's semiconductor industry for an increase in chip supply indicates that Taiwan plays a key role in the world's economy, the minister said.
The current chip shortage has prompted TSMC and other Taiwanese chipmakers to consider a 15 percent hike in their automotive chip prices which could start in late February, according to the Nikkei.
TSMC declined to comment on the price hike report, but the company said it will work closely with its automotive clients to solve the shortage problem, while continuing to honor its promises to its clients in other industries.
According to TSMC, the company will use its eight-inch wafer specialty process to roll out automotive chips. Market analysts said eight-inch wafer production capacity in the industry has been fully booked.
Meanwhile, Tso Tsu-sheng (左自生), vice chairman of Foxtron Vehicle Technologies Co., said he expects the supply shortage will ease in the second half of the year, as several Taiwanese chipmakers have agreed to help.
Foxtron is a joint venture between Hon Hai Precision Industry Co. and the Yulon Group, one of the leading carmakers in Taiwan, as the iPhone assembler aims to diversify its product mix by entering the electric car market.