Taiwan's export orders hit new high in 2020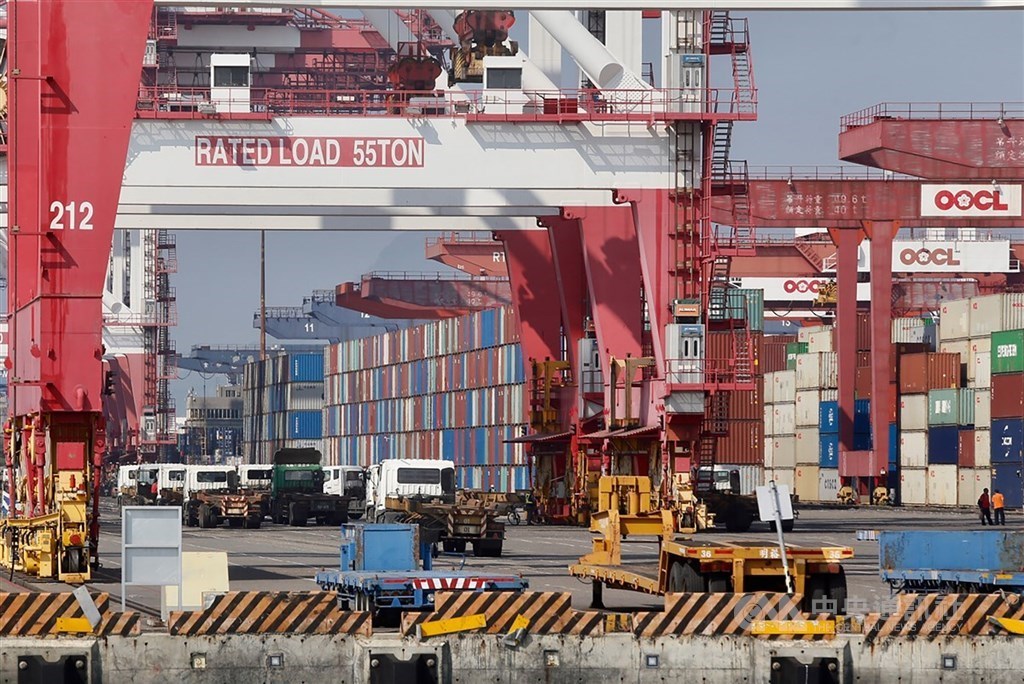 Taipei, Jan. 20 (CNA) Taiwan export orders reached a record high in 2020, driven by solid global demand for electronics components and information and communications devices, the Ministry of Economic Affairs (MOEA) said Wednesday.
A booming stay-at-home economy, amid COVID-19, boosted shipments of tech gadgets, while a recovery of old economy industries in the second half of 2020 resulted in growing export orders, the MOEA said.
According to MOEA data, the country's export orders grew by an annual 10.1 percent last year, the biggest spike in three years, to US$533.66 billion.
In December 2020 alone, export orders soared 38.3 percent from a year earlier to US$60.55 billion, marking the 10th consecutive month of year-on-year growth.
Huang Yu-ling (黃于玲), director of the MOEA's Department of Statistics, said the emergence of technologies such as 5G applications and high performance computing (HPC) devices pushed up global demand for electronics components, including semiconductors.
Moreover, exports of information and communications products were boosted by growing demand for online learning and remote work, as a result of the COVID-19 pandemic, she said.
In the second half of 2020, old economy industries such as machinery, chemical and base metal businesses began to recover, also giving export orders a push, Huang said.
Last year, electronics component suppliers received US$161.44 billion worth of export orders, up 25.3 percent from a year earlier, while orders for information and communications products such as servers and notebook and tablet computers rose 13.6 percent to US$164.44 billion, the MOEA data showed.
In December alone, export orders for electronics components soared 58.4 percent from a year earlier to a record US$19.29 billion, and export orders for information and communications devices jumped 38.2 percent to US$19.21 billion on year-end buying, the data indicated.
For the whole 2020, export orders received by machinery manufacturers rose 4.1 percent from a year earlier to US$20.82, while those for chemical products fell 13.9 percent to US$17.41 billion, the ministry's data showed.
Export orders for base metal dropped 1.7 percent in 2020 to US$24.86 billion, and orders for plastics and rubber items declined 2.2 percent to US$21.78 billion, according to the ministry.
Despite the annual decline, however, those old economy industries made a strong showing in the month of December, when there was a 23.9 percent year-on-year increase in export orders for base metal to US$2.64 billion, and a 15.4 percent jump in orders for chemical items to US$1.87 billion, the ministry said.
Machinery orders surged 29.7 percent to US$2.30 billion, and orders for plastics and rubber items increased 27.5 percent to US$2.38 billion in December, according to the MOEA.
Looking ahead, Huang said export orders in the tech sector might fall off month-on-month in January, because of the slow season effects, but may still show growth from the same period last year because of a relatively low comparison base.
In the base metal and chemical industries, a recovery of steel and crude oil prices is expected to continue to benefit them in January, she said.
Overall, Taiwan's export orders for January are expected to range between US$51.0 billion and US$52.5 billion, a decline of 13.3-15.8 percent from December but an increase of 44.5-48.7 percent from a year earlier, Huang said.
She cautioned, however, that an escalation of COVID-19 worldwide could threaten global demand and Taiwan's export orders in 2021.