TSMC 2020 sales rise over 25% to new high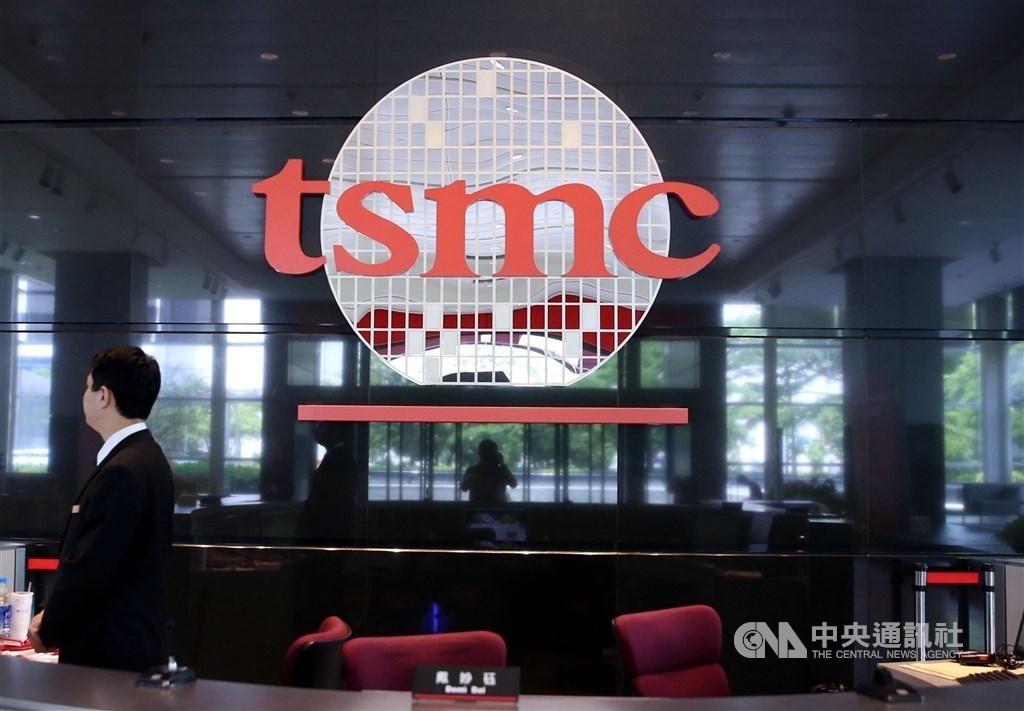 Taipei, Jan. 9 (CNA) Taiwan Semiconductor Manufacturing Co. (TSMC), the world's largest contract chipmaker, on Friday reported record consolidated sales of NT$1.33 trillion (US$46.75 billion) for 2020, which analysts attributed to solid global demand for the company's high-end processes.
In a statement, TSMC said last year's NT$1.33 trillion sales represented a 25.2 percent annual increase and the highest annual figure in its history.
According to analysts, the company's record revenue was driven by demand for its chips on the 7 nanometer process for high performance computing devices and emerging technologies such as 5G applications.
TSMC's sales in 2020 were also boosted by an increase in shipments of chips made on its latest 5nm process, which went into mass production in the second quarter of last year, analysts said.
In December 2020, TSMC recorded consolidated sales of NT$117.37 billion, a monthly drop of 6 percent and the lowest since July, but the figure was 13.6 percent higher than a year earlier.
In the fourth quarter of 2020, TSMC's generated NT$361.53 billion in consolidated sales, up 1.43 percent from the previous quarter and well within its forecast of US$12.4 billion to US$12.7 billion (NT$356.5 billion to NT$365.1 billion).
The company is expected to give a detailed report of its 2020 fourth-quarter figures and its 2021 first-quarter guidance at an investor conference on Jan. 14.
Meanwhile, market analysts expect TSMC to continue to benefit from strong global demand in the first quarter and suffer little in the January-March slow season.
With shipments of the company's 5nm chips continuing to grow, TSMC is expected to again post record high in sales in 2021, according to analysts.
Amid such an optimistic outlook, investors continued to buy TSMC shares, pushing up the stock by NT$50, or 9.43 percent, this week. On Friday, TSMC shares closed at a record high of NT$580.00 on the Taiwan Stock Exchange, where the benchmark weighted index ended up 1.64 percent at a new high of 15,463.95 points.
On Friday, TSMC's market capitalization soared NT$1.29 trillion from a week earlier to NT$15.03 trillion. The National Development Fund, TSMC's largest shareholder, saw the value of its stake rise NT$82.69 billion over the week to NT$949.15 billion on Friday.
For TSMC founder Morris Chang (張忠謀), the value of his stake in the company increased NT$6.25 billion this week to NT$72.5 billion.
With TSMC maintaining its global lead in the pure-play semiconductor foundry business, foreign institutional investors continued to buy the stock after the New Year holiday, according to Shin Kong Investment Trust Chairman Chang Kun-hsi (張坤錫).
The stock is likely to challenge the NT$600 mark in the short term, Chang said, noting that several foreign brokerages have issued a target price of NT$600 or higher on the shares.
Equity market analyst Wang Chao-li (王兆立) said, however, that he was maintaining a cautious outlook on the stock until after TSMC's Jan. 14 conference, as institutional investors might decide to lock in their recent significant gains.
In 2020, TSMC shares soared about 60 percent from the previous year.