Taiwan records historical high in exports in 2020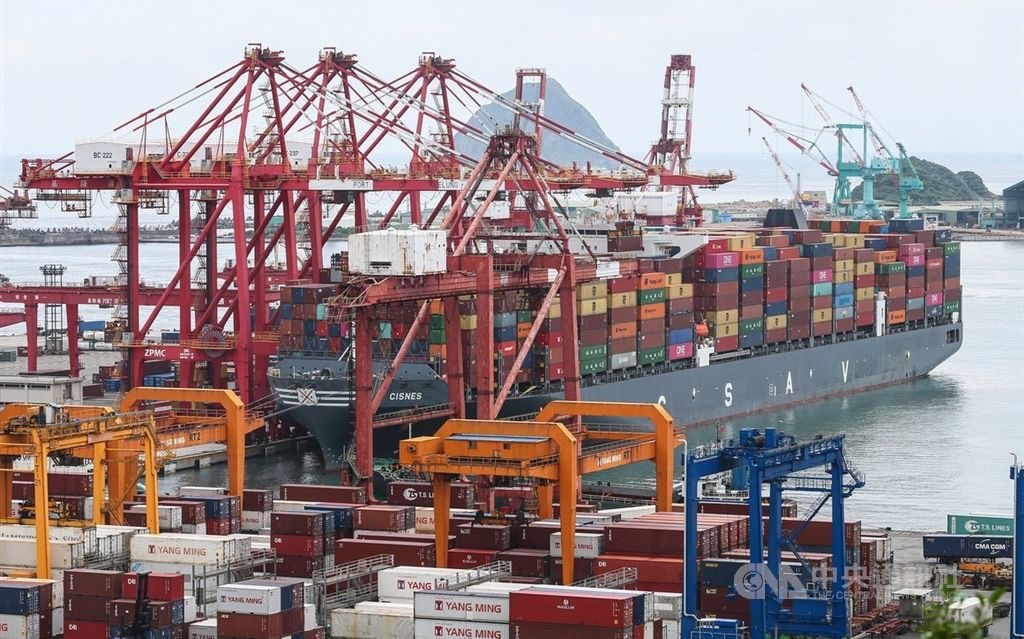 Taipei, Jan. 8 (CNA) Taiwan exports hit a record high in 2020 despite the global economic slowdown triggered by the COVID-19 pandemic, according to Ministry of Finance (MOF) statistics released on Friday.
Exports for the year totaled US$345.28 billion, up 4.9 percent from a year earlier, beating the previous high of US$334.01 billion in 2018.
The high export numbers reflected in part a stronger Taiwan dollar relative to the U.S. dollar. In Taiwan dollar terms, the value of exports in 2020 was NT$10.20 trillion, up only 0.2 percent from 2019.
In December alone, exports rose 12 percent from a year earlier to US$33 billion. It was the sixth consecutive month that Taiwan saw exports grow on an annual basis, the figures showed.
Imports totaled US$286.49 billion in 2020, up 0.3 percent from the previous year, according to the latest figures.
That yielded a trade surplus of US$58.79 billion, which was also the highest ever and US$15.28 billion higher than in 2019.
In December, imports totaled US$27.24 billion, up 0.9 percent year-on-year.
Beatrice Tsai (蔡美娜), head of the MOF's Department of Statistics, said the 4.9 percent growth in exports was higher than the 3.8 percent growth projected by the government and higher than the growth posted by rivals China, Hong Kong, Japan, South Korea, and Singapore.
In 2020, exports grew 2.5 percent in China and 1.9 percent in Hong Kong while they fell 5.4 percent in South Korea and 8.4 percent in Singapore.
In the first 11 months, Japan saw a 10 percent fall in exports compared to the same period in 2019, according to Tsai.
The official described Taiwan's export figures for 2020 as "light at the end of the tunnel," after they fell by 1.5 percent in 2019.
Tsai said the pandemic hurt global economic growth and raw material prices, causing Taiwan's exports to fall 0.73 percent year-on-year in the second quarter.
But they rebounded in the second half of the year because of rising applications of emerging technologies such as 5G and the "Cold War" in the technology sector between China and the United States.
Taiwan's success in controlling the pandemic also helped it get many orders diverted from other sources, and its semiconductor sector continued to dominate the global market with advanced manufacturing processes, Tsai said.
The strong performance, however, masked unequal results in different sectors, Tsai said.
While exports of electronic parts and components and information and audiovisual products grew to new highs in 2020, exports of mineral products (mostly fuels) and textiles were hit hard by the pandemic and fell 47.6 percent and 17.9 percent, respectively, Tsai said.
She was cautiously optimistic toward exports in the first quarter of the new year, even if the pandemic continues to pull down the global economic recovery.
Tsai estimated that exports will rise 19-23 percent in January because this year's Lunar New Year holiday is in February but came in January last year, leaving more working days in January in 2021 than in 2020.
By sector, exports of electronic parts and components rose 20.5 percent year-on-year in 2020 to US$135.6 billion, while exports of information, communication and audio/video devices were up 15.4 percent to US$49.18 billion.
Exports of basic metal, machinery, and rubber and plastics products, however, fell 8.4 percent, 6.8 percent, and 5.8 percent, respectively, the statistics showed.