Taiwan consumer prices rise for 2nd straight month in December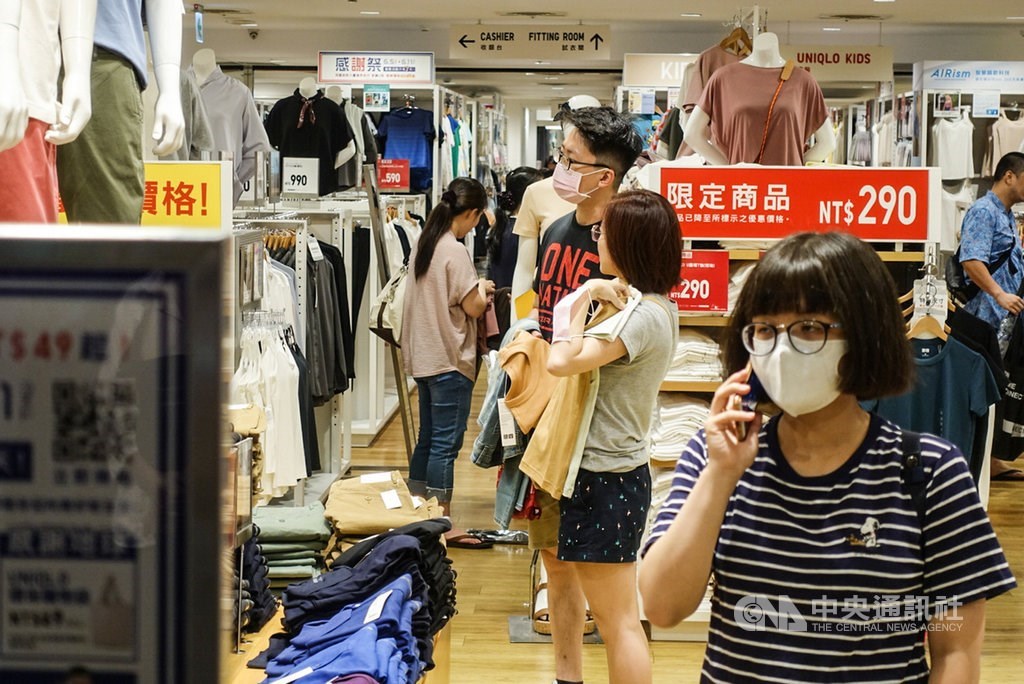 Taipei, Jan. 7 (CNA) Taiwan's consumer price index (CPI) rose 0.06 percent in December from a year earlier, marking the second consecutive month of year-on-year growth, the Directorate General of Budget, Accounting and Statistics (DGBAS) reported Thursday.
DGBAS official Tsao Chih-hung (曹志弘) said that the 0.06 percent rise can be partially attributed to increases in the price of meat, vegetables, plane tickets and the cost of personal items, although the growth was somewhat offset by falls in the price of fruit, oil, fuel and hotel prices.
On a month-on-month basis, the CPI rose 0.03 percent and after seasonal adjustments also grew 0.17 percent due to the rise in oil and fruit prices, which were offset to some extent by a fall in clothing and vegetable prices, the agency said.
For 2020 as a whole, the CPI fell 0.23 percent from a year earlier to its lowest level in five years.
Core CPI, which excludes the price of vegetables, fruit and energy, rose 0.69 percent in December from a year earlier. For 2020, core CPI moved up 0.36 percent, the statistics showed.
In December, the cost of transportation and communications fell 1.27 percent from a year earlier and the cost of education and entertainment also dropped 0.87 percent year-on-year, while the price of clothing rose 1.17 percent, the DGBAS said.
Despite recent media reports on rising pork prices, DGBAS statistics showed the cost of pork actually fell 0.27 percent from a year earlier.
Commenting on the figure, Tsao said that the wholesale pork price in December was NT$70 (US$2.5) per kilogram on average but has since climbed to NT$74-NT$75 per kg, though the fluctuation remains within a reasonable range.
Tsao said that according to the Council of Agriculture's report, the average wholesale price in January for the past few years has ranged from NT$64-76 per kg due to strong demand ahead of the Lunar New Year holiday.
Looking ahead, Tsao said that this year's CPI is expected to register a mild increase of 1.16 percent due to the low comparison base caused by COVID-19.
Meanwhile, the wholesale price index (WPI) climbed 0.70 percent from a month earlier and added 0.77 percent after seasonal adjustments.
On a year-on-year basis, the WPI slid 5.10 percent from the same month in 2019, it said, adding that for 2020 it fell 7.8 percent on average.