KYMCO to produce RevoNex electronic motorcycle in Italy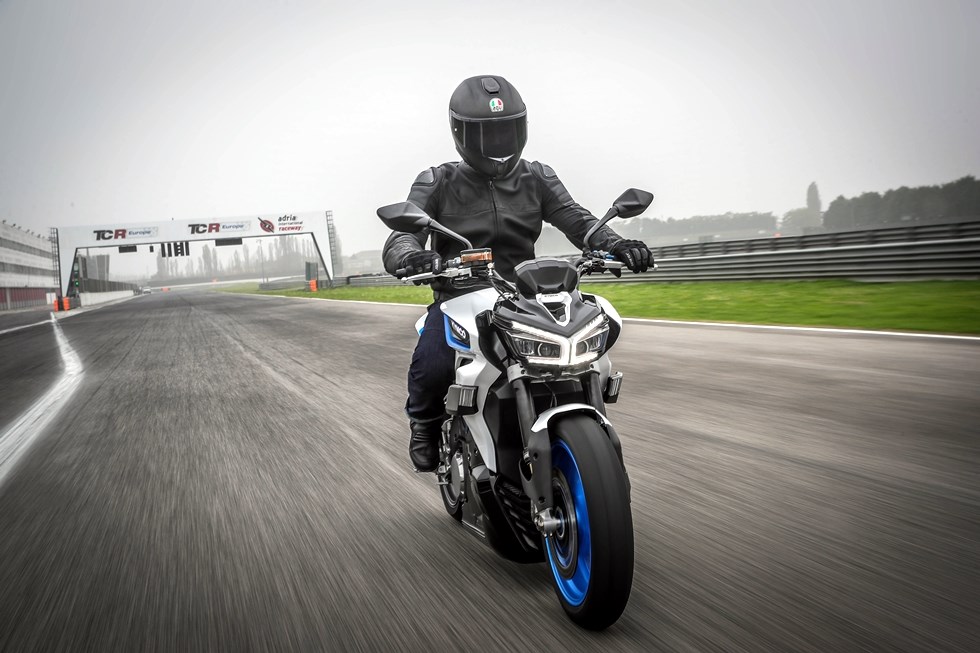 Taipei, Nov. 26 (CNA) Taiwanese scooter and motorcycle manufacturer Kwang Yang Motor Co. (KYMCO) on Thursday announced a plan to manufacture its high-performance heavy electronic motorcycle, the RevoNEX, in Italy.
The company has chosen Italy as RevoNEX's manufacturing base because of its accessibility to other countries in Europe, its main target market, KYMCO Chairman Allen Ko (柯勝峯) said at a press conference held to launch four new additions to the brand's lineup.
The RevoNEX was first introduced at the EICMA Motorcycle Show in Milan last year.
The transportation costs for the RevoNEX between countries once it is made in the European Union will be much lower, Ko told reporters, adding that it will also face fewer problems in shipping motorcycle batteries, which are regulated with strict safety requirements.
In addition, the company would like to increase brand awareness of the RevoNEX by associating it with "Made in Italy," the home of supercars, he further said.
Ko did not provide further details.
If the plan proceeds, the RevoNEX will be the first KYMCO brand motorcycle manufactured in Italy.
According to KYMCO, the electric street motorbike is equipped with a 6-speed transmission. It can go from 0 to 100 km per hour in 3.9 seconds, and from 0 to the top speed of 205 km per hour in 11.8 seconds.