New rules on mask imports, labeling to take effect next week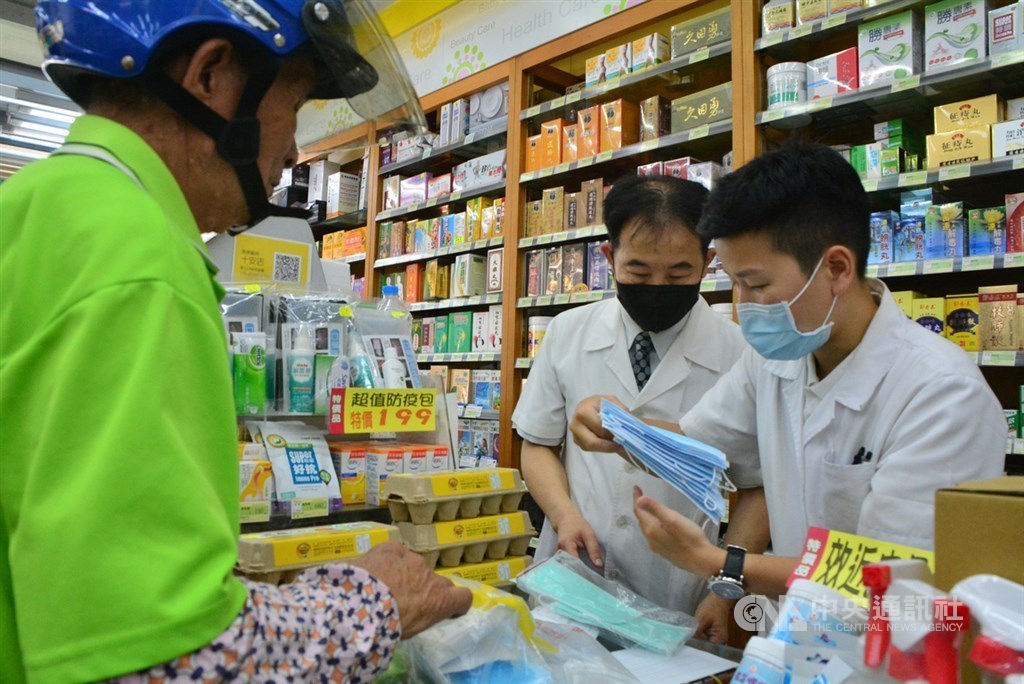 Taipei, Sept. 10 (CNA) The importation of surgical face masks will require government approval from Sept. 16, while masks produced locally from Sept. 17 will have to carry imprints showing they are medical grade and made in Taiwan, the government announced Thursday.
In a press release, the Ministry of Economic Affairs' (MOEA) Foreign Trade Bureau said that from next Wednesday, importers of both medical and non-medical grade face masks will have to apply for government approval online, using a newly launched "Face Mask Import Permit Application System."
After the imported masks are released from customs, vendors will also be required to log into the system every Monday to report their distribution status, the bureau said.
Following the announcement, Economics Minister Wang Mei-hua (王美花) told reporters that following the recent discovery that substandard masks from abroad had been sold through the government mask rationing program, the ministry is stepping up its oversight of mask importation and distribution.
In August alone, as many as 70-80 million non-medical grade masks were imported from China, and the authorities are now working to ensure the quality of products on the market, she said.
To date, two of the original 54 companies on the "National Face Mask Team" of private sector manufacturers requisitioned by the government have been caught importing and distributing falsely labeled masks.
Meanwhile, Taiwan's Food and Drug Administration (FDA) said Thursday that it will require all locally made surgical face masks produced on or after Sept. 17 to be embossed with the acronyms "MD" (medical device) and "MIT" (made in Taiwan).
The agency also said it planned to recall all locally made masks that do not contain the imprints by Dec. 17 for testing and certification. Thereafter, the sale of such masks without the required imprint will be subject to a fine of between NT$30,000 (US$1,024) and NT$2 million, under the Pharmaceutical Affairs Act.
According to the FDA website, the imprints must be located within 1.5 centimeters of the corner of a mask and must be at least 0.4 cm high.
Concerns about fraud among mask manufacturers stem from Sept. 3, when the FDA announced it had shut down the New Taipei City company Carry Mask for importing over 3 million non-medical grade masks from China in August and selling them as government-rationed face masks.
On Thursday, the owner of the Changhua-based Haw Ping Co. was detained and questioned by prosecutors on suspicion of importing some 10 million non-medical grade masks from China and labeling them as Taiwan-made.