Taiwan should join CPTPP: international experts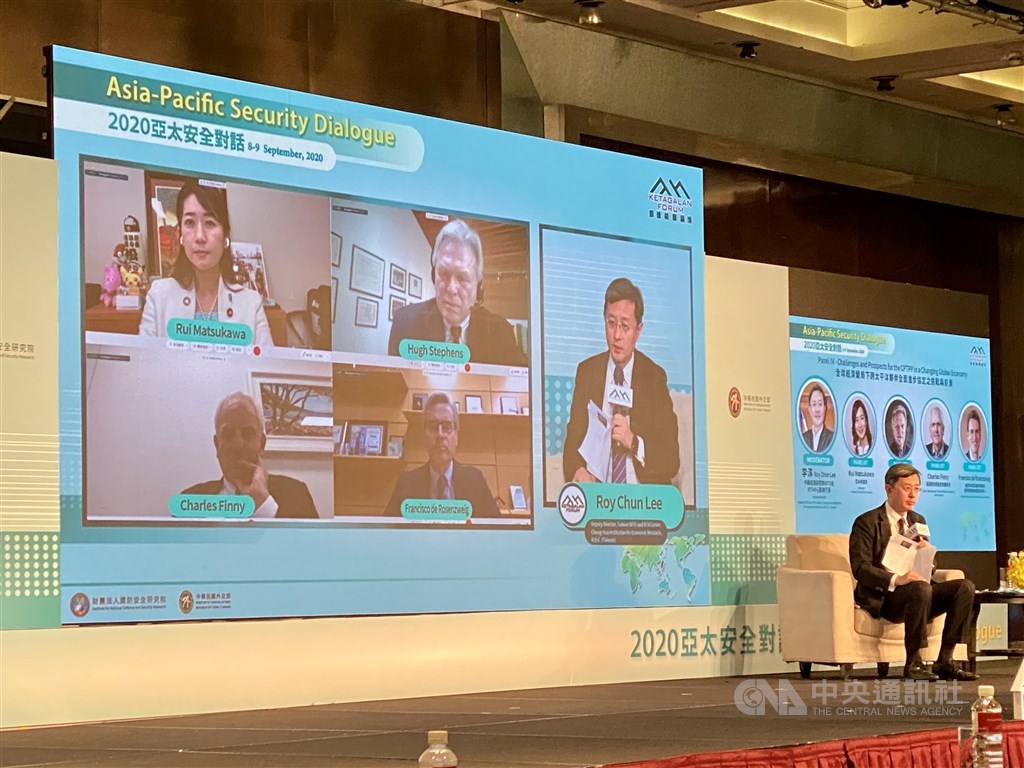 Taipei, Sept. 9 (CNA) Experts from various international organizations on Wednesday expressed support for Taiwan's bid to join the Comprehensive and Progressive Agreement for Trans-Pacific Partnership (CPTPP), citing the country's high standards and transparency.
Taiwan should be eligible for entry to the CPTPP trade bloc, given its ability to be trusted in the global supply chain by upholding its values and democracy, the experts said via video conferencing during a panel discussion at the Ketagalan Forum -- 2020 Asia-Pacific Security Dialogue.
The two-day forum in Taipei addressed issues including the security situation across the Taiwan Strait, global public health cooperation and economic security during the COVID-19 pandemic.
Rui Matsukawa, a member of Japan's House of Councillors, said that economic partnerships need to form between like-minded countries who abide by the rule of law.
"Taiwan is a transparent country and can be a transparent member. It has high technology and also a democratic society," said Matsukawa, who has worked at Japan's foreign ministry for 23 years.
"So we should in many ways welcome Taiwan into the CPTPP," she said.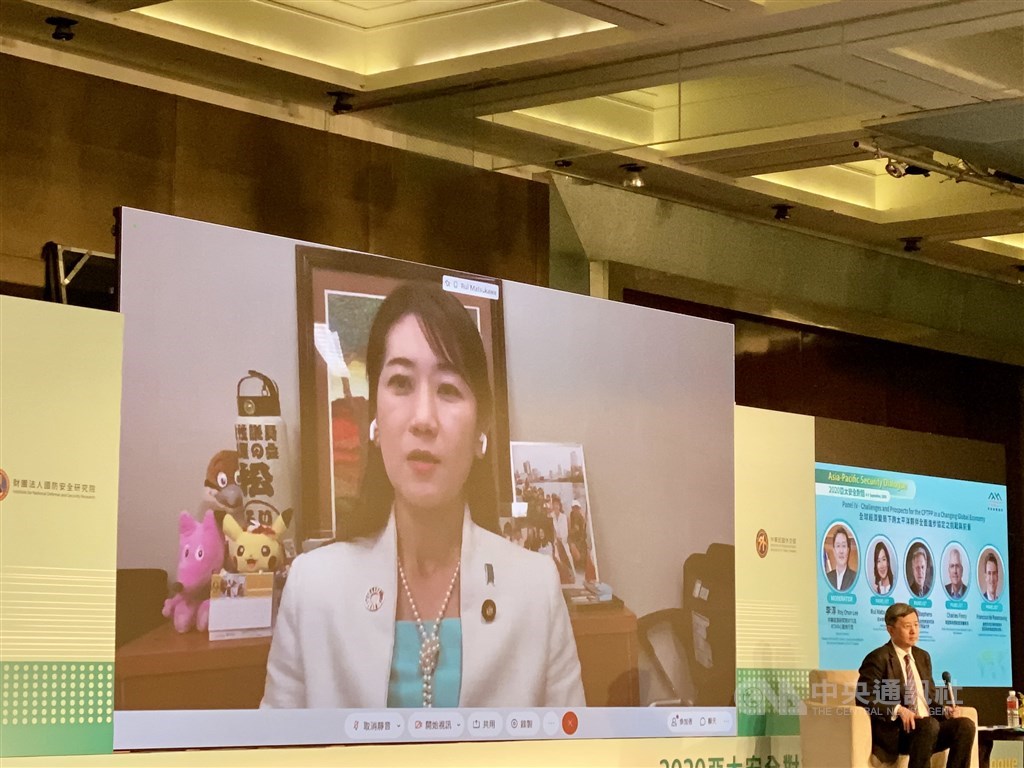 Hugh Stephens, distinguished fellow at the Asia-Pacific Foundation of Canada, described Taiwan as an important global trader, a key player in global supply chains and an economy that is willing and able to accept CPTPP disciplines.
Canada-China relations are at an all-time low following Canada's decision to detain Meng Wanzhou, chief financial officer of China's telecommunications giant Huawei, at the request of the United States, said Stephens.
Therefore, any Chinese objection will likely be removed as a constraining factor, said Stephens, who previously served as his country's representative to Taiwan between 1995 and 1998.
China sees Taiwan as part of its territory and opposes any official contact that could elevate Taiwan's status as an independent nation.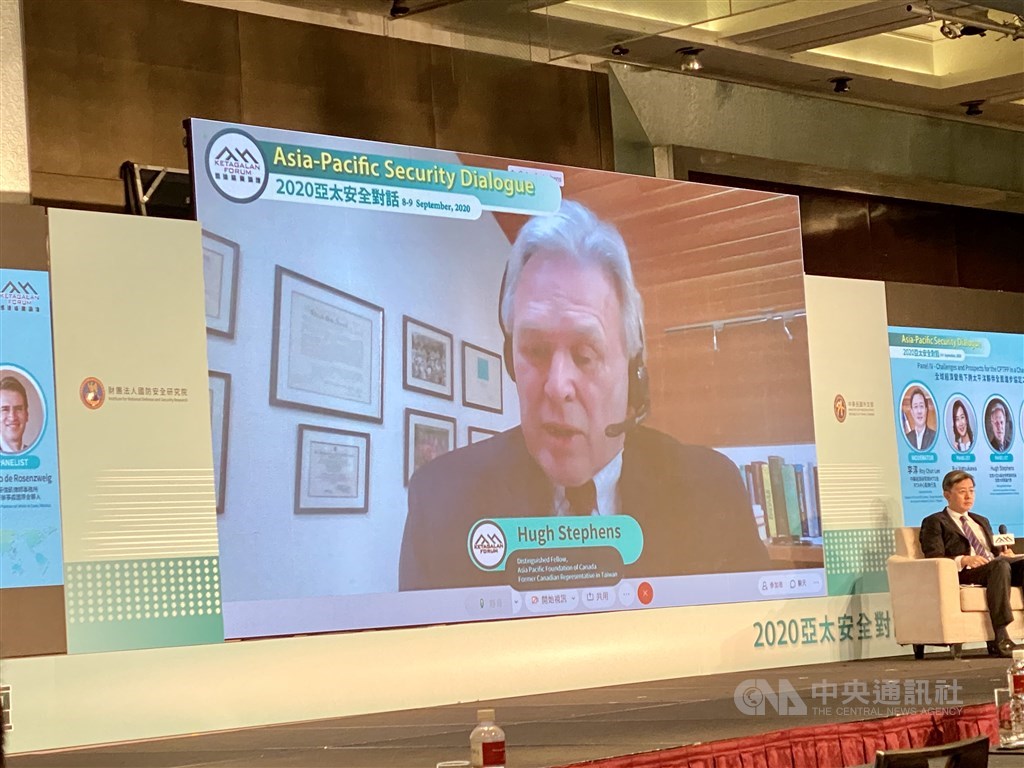 Charles Finny, chair of the New Zealand-Taiwan Business Council, said he is confident that Taiwan can meet the required standards but is in no need to rush into membership before all the challenges within the CPTPP have been met.
"There are some challenges facing CPTPP that are best addressed with the existing membership before expansion occurs," Finny said.
He identified the challenges as that there are still four member countries that need to ratify the agreement and whether those who have ratified are faithfully implementing all provisions, especially regarding agriculture quota access.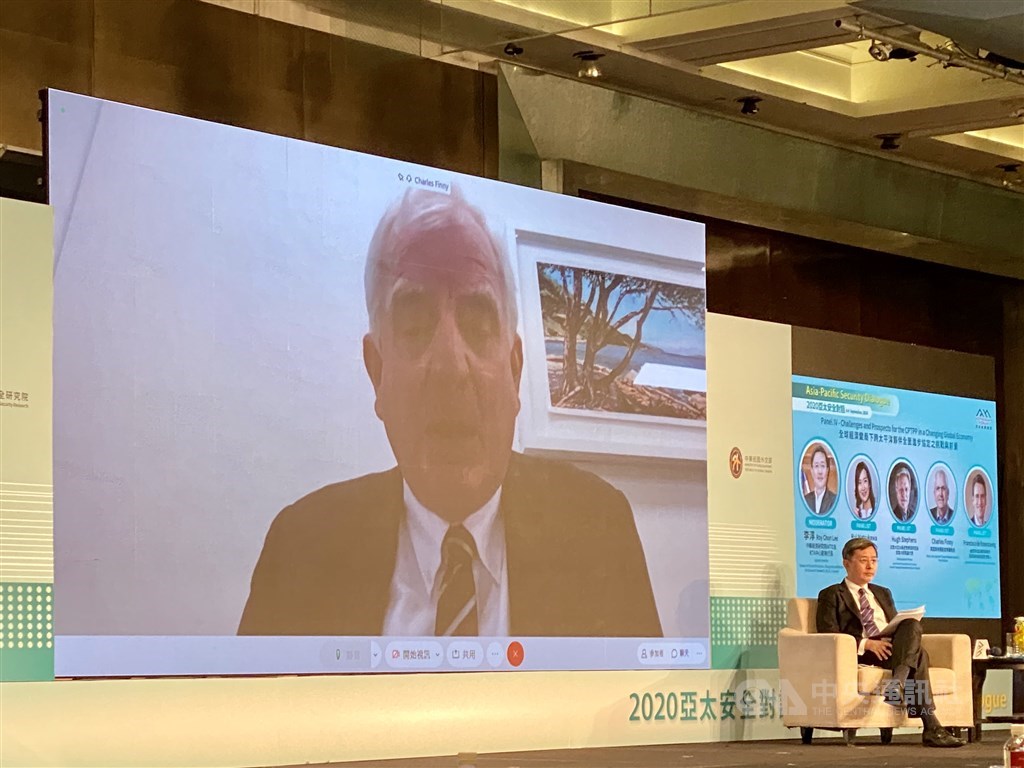 Meanwhile, panel moderator Roy Chun Lee (李淳), deputy executive director of the Chung-Hua Insitution for Economic Research, said that even though Taiwan will allow imports of U.S. pork containing ractopamine, it is only considered a first step for Taiwan's CPTPP membership because the U.S. is not a member of the CPTPP.
A similar issue concerning a ban on Japanese agricultural products will play a more critical role in Taiwan's membership of the CPTPP, Lee said.
He was referring to food products from areas in Japan affected by the Daiichi nuclear disaster in March 2011 and nearby areas, such as Fukushima, Ibaraki, Gunma, Tochigi and Chiba prefectures, produce from which have been barred from entering Taiwan.
The Japan-led CPTPP, which grew out of the Trans-Pacific Partnership after the U.S. left the pact in January 2017, represents a market of 500 million people and accounts for 13.5 percent of global trade.
The 11 signatories are Australia, Brunei, Canada, Chile, Japan, Malaysia, Mexico, New Zealand, Peru, Singapore, and Vietnam.