Foreign brokerages upbeat about Hon Hai after Q2 results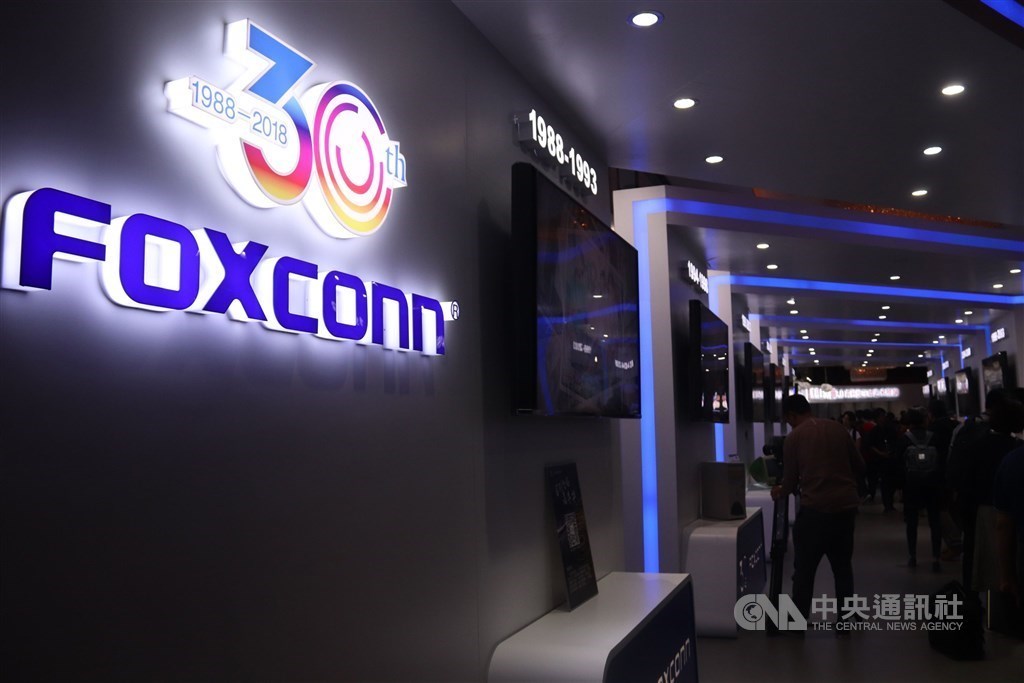 Taipei, Aug. 15 (CNA) Several foreign brokerages have expressed optimism toward the bottom line of Taiwan-based manufacturing giant Hon Hai Precision Industry Co. after the company reported an improvement in its profit margins for the second half of this year.
In a research note, a Japanese brokerage said it has raised its target price on shares of Hon Hai, known as Foxconn in the global market, to NT$97 (US$3.29) from NT$85 amid optimism toward its product portfolio after the second-quarter results.
In an investor conference held Wednesday, Hon Hai reported that its net profit rose 998 percent from a quarter earlier to NT$22.88 billion in the second quarter after its consolidated sales rose 21.45 percent sequentially to NT$1.13 trillion.
The second quarter's earnings per shares (EPS) rose to NT$1.65 in the second quarter from NT$0.15 in the first quarter.
On the back of an improving product mix by consumer electronic devices such as smartphones and gaming consoles, Hon Hai said its gross margin -- the difference between revenue and cost of goods sold -- for the April-June period, rose 1.4 percentage points from a quarter earlier to 5.91 percent.
Meanwhile, its operating margin -- the difference between sales, cost of goods sold and operating expenses -- also rose to 1.99 percent from 0.49 percent, and its net margin -- the difference between its gross profit and its total expenses -- for the second quarter stood at 2.03 percent, up 1.81 percentage points from the first quarter.
In the first half of the year, however, Hon Hai's net profit fell 32.3 percent from a year earlier to NT$24.96 billion with EPS at NT$1.8, compared with NT$2.66 over the same period of last year. Analysts said the fall resulted from the impact of the COVID-19 pandemic.
In the investor conference, Hon Hai Chairman Liu Young-way (劉揚偉) said the company's growth momentum is expected to accelerate in the second half of this year, anticipating that sales for the third quarter will grow at a single-digit pace from the second quarter, but will fall at a double-digit pace from a year earlier.
The Japanese brokerage, which has given an "outperform" rating on Hon Hai shares, said the manufacturer is expected to enjoy an 8 percent sequential increase in sales in the third quarter and a 50 percent increase in the fourth quarter.
Another Asian brokerage said Hon Hai's gross margin and operating margin for the whole of 2020 are expected to rise by 0.9 and 0.2 percentage points, respectively, from 2019 to 6.8 percent and 2.4 percent, respectively.
The Asian securities house said Hon Hai is benefiting from its sprawling production base worldwide, so the company is able to remain flexibility to take on any negative changes in the global market, so it has maintained a target price of NT$110 and an "outperform" recommendation on its share price.
In addition, two U.S.-based brokerages have maintained a target price of NT$96 and NT$95, respectively, on Hon Hai shares and has urged investors to pick up the stock.
On Friday, Hon Hai shares rose 1.13 percent to close at NT$80.40 on the local main board, where the weighted index ended up 0.25 percent at 12,795.46 points.
During the session, foreign institutional investors bought a net NT$3.23 million-worth of Hon Hai shares, according to the Taiwan Stock Exchange.