Largan fails to hold ground at ex-dividend level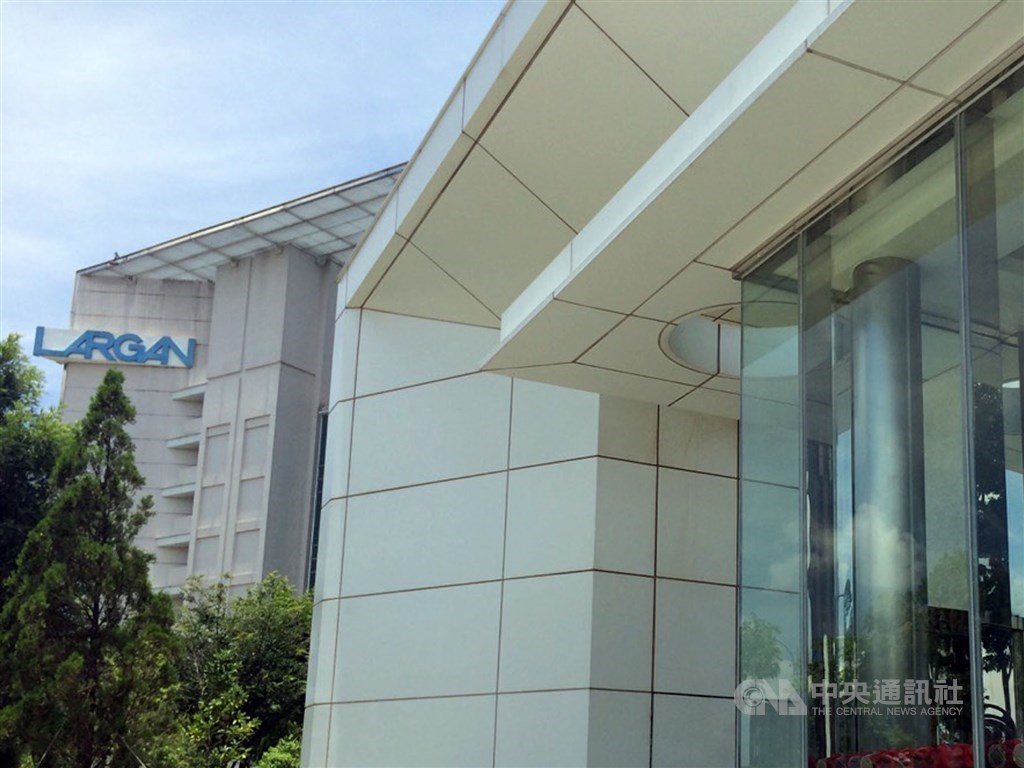 Taipei, Aug. 11 (CNA) Shares of Largan Precision Co., a supplier of smartphone camera lenses to Apple Inc., came under pressure on the stock's ex-dividend date Tuesday and failed to regain ground lost after the company's dividend was deducted from the share price.
The pressure on Largan reflected concerns over global smartphone demand amid COVID-19 and increasing competition from its rivals, even if the company reported better than expected sales for July, dealers said.
Largan shares closed down 0.89 percent at NT$3,885.00 (US$132) on the Taiwan Stock Exchange (TWSE), where the benchmark weighted index ended down 0.88 percent at 12,780.19 and the electronics sector ended down 1.18 percent.
The ex-dividend date is the date on which a stock begins trading without the amount of the cash dividend to be paid out on the previous year's earnings.
Largan will issue a cash dividend per share of NT$79 on its 2019 earnings per share (EPS) of NT$210.70, beating the payout of NT$68 for 2018's EPS.
So on Tuesday, Largan shares began trading NT$79 lower than the closing price of NT$4,000 on Monday, at NT$3,921 per share, but they could not maintain that level by the end of the session.
Analysts watch how quickly a stock returns to its price prior to the ex-dividend date to get a feel for investor expectations and their willingness to hold onto the stock.
At least on Tuesday, investor support for the stock was offset by general pressure on electronic shares, despite improved sales numbers in July.
Largan posted consolidated sales of NT$4.61 billion in July, up 11.5 percent from June but down 15.17 percent from a year earlier.
"The global smartphone market remained hurt by concerns over the pandemic and even though Largan reported a month-on-month increase in sales for July, the year-on-year decline indicated the impact of the virus," Hua Nan Securities analyst Kevin Su said.
"Largan is also facing rising competition, which could pose challenges to the company's lead in high-end smartphone lens development," Su said.
Foreign institutional investors, however, remain upbeat about the company's share price.
In a research note, a U.S. brokerage said Largan is expected to post NT$16.5 billion in consolidated sales for the third quarter, up 30 percent from the second quarter but down 10 percent from a year earlier.
The American securities house gave Largan shares an "overweight" rating and set its price target at NT$4,600.