Manufacturing sector in contraction but index points to rebound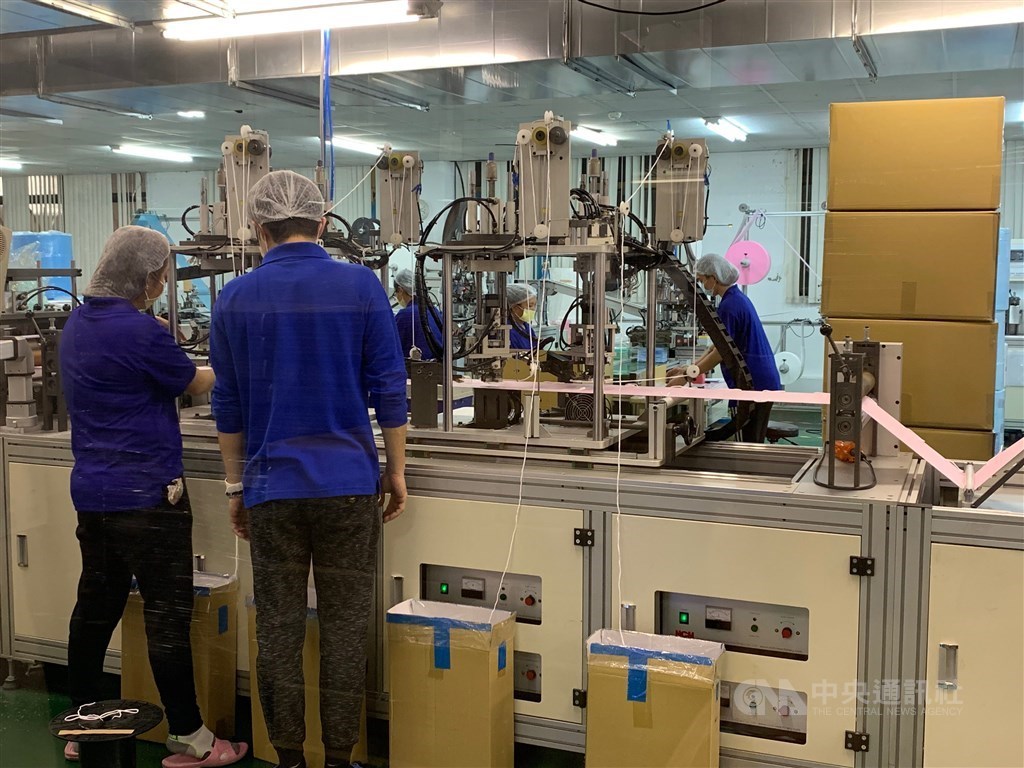 Taipei, July 4 (CNA) The local manufacturing sector remained in contraction in May, but the index gauging the sector's conditions moved higher, pointing to a rebound at a time when many economies have been reopening their businesses amid the COVID-19 pandemic, according to the Taiwan Institute of Economic Research (TIER).
Data compiled by TIER, the composite index for the manufacturing sector in May, stood at 10.12 points and flashed a blue light for the third consecutive month.
However, the May index rose 0.33 from April to move closer to the threshold of 10.5 in the blue light category, signaling the possibility of the manufacturing sector staging a rebound on expectations that economic reopening in the world will boost demand, TIER said.
TIER, one of Taiwan's leading think tanks, uses a five-color system to describe economic activity, with red indicating overheating, yellow-red showing fast growth, green representing stable growth, yellow-blue signaling sluggish growth and blue reflecting contraction.
While the global economic fundamentals remained slow, TIER said the higher May figure also reflected confidence in the local economy as Taiwan has been doing well in fighting COVID-19, which has led consumers to spend more, TIER said.
Out of the five factors in the manufacturing composite index, the sub-indexes on two factors for May moved higher, with the general business climate and costs up 1.01 and 0.06, respectively, from a month earlier.
On the other hand, the sub-indexes on pricing, purchases of raw materials and demand went down by 0.40, 0.20 and 0.14, respectively, from a month earlier in May.
In terms of industries, TIER said, while the old economy industries still felt the pinch from the COVID-19 pandemic, the electronics component industry continued to benefit from emerging technologies such as 5G and high performance computing applications, leading this sector to flash a green light in May.
However, the chemical material, base metal, machinery and auto/auto part industries flashed a blue light in May, TIER said.
Looking ahead, TIER said the information and communication industry is expected to steam ahead on solid demand.
With the global economic reopening, international crude oil and raw material prices are also expected to rise, which will help the old economy industries.
TIER, however, said local manufacturers should pay attention to a second wave of COVID-19 infections in some economies, which could again affect the global economic fundamentals.