CORONAVIRUS
/
NT$70 billion in cash distributed in bailout: premier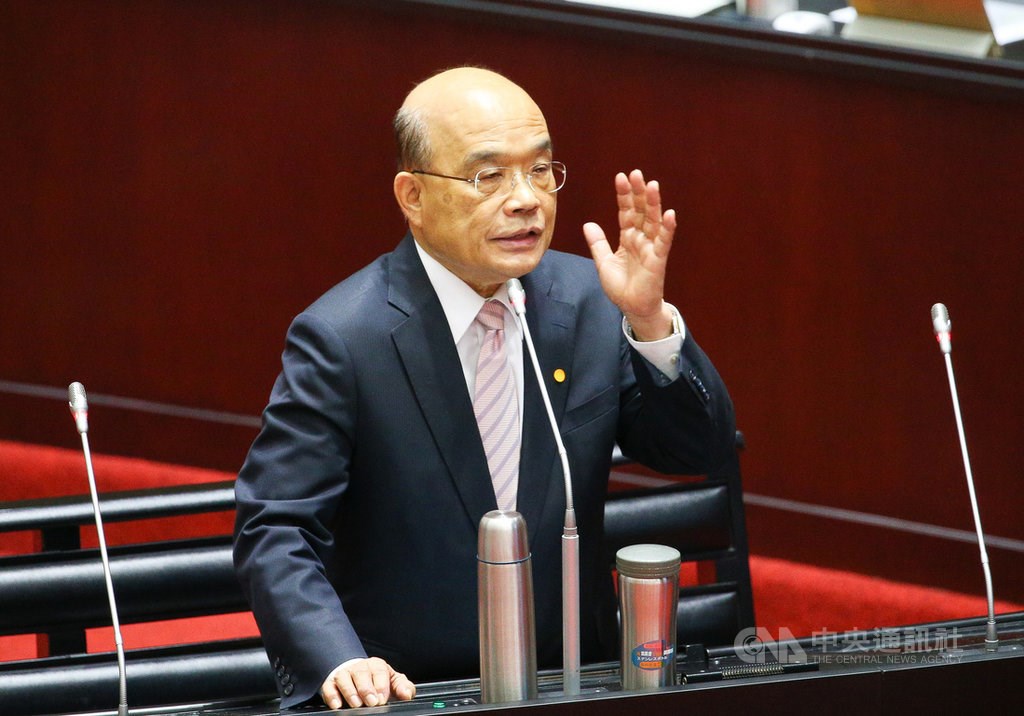 Taipei, May 29 (CNA) The government has issued NT$70 billion (US$2.3 billion) in cash to stabilize the economy amid disruptions caused by the COVID-19 outbreak, Premier Su Tseng-chang (蘇貞昌) said Friday in summarizing relief programs to date.
He said the government's bailout program has distributed the cash to 3.8 million people since the Legislature approved an amendment to increase funding for a special budget during the pandemic from NT$60 billion to NT$210 billion on April 21.
The government's distribution of cash grants, especially NT$10,000 grants to people with irregular work, has been widely criticized for being disorganized, having unclear standards, and creating confusion, making it hard for the funds to reach the people targeted by the plans.
Relief measures have also included interest subsidies, tax breaks, or delays in repayments on NT$760 billion in loans to help individuals and companies get through difficult times, Su said.
At the same time, about 5 million people have been helped by reductions or delays in payments of government fees or taxes, he said.
The program has helped maintain jobs, he argued, and said that while Taiwan's unemployment rate edged up in April, it was a relatively mild increase compared to other countries.
The seasonally adjusted unemployment rate in April rose 0.34 percentage points from a month earlier to 4.10 percent, the highest level for April since 2013, according to the Directorate General of Budget, Accounting and Statistics.
Su also defended a voucher program to stimulate consumer spending that has been bashed for being overly complicated and likely to be ineffective, saying full details will be released on June 2.
View All