TSMC market cap shrinks by NT$920 billion this year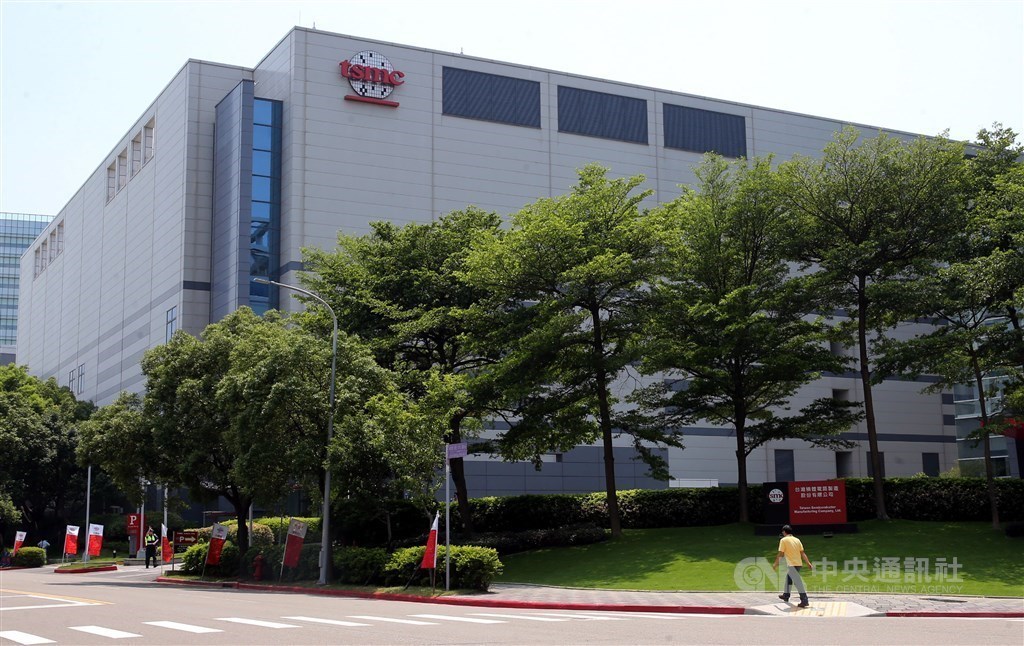 Taipei, May 26 (CNA) With foreign institutional investors standing on the sell side amid concerns over the global COVID-19 pandemic, massive selling has pushed down the market capitalization of Taiwan Semiconductor Manufacturing Co. (TSMC) by about NT$920 billion this year, according to market statistics.
In the wake of large scale selling by foreign institutional investors, TSMC shares have fallen 10.73 percent from the end of last year, finishing at NT$295.50 (US$9.88) on Tuesday.
Due to the heavy losses, TSMC's market cap had fallen by NT$920.5 billion this year to NT$7.66 trillion as of Tuesday, the data showed.
As one of the liquid market heavyweights on the local market, TSMC has underperformed the broader market where the weighted index has dropped 999.93 points or 8.33 percent this year, in the wake of foreign institutional selling.
Since the start of this year, foreign institutional investors have made net sales of almost 700 million TSMC shares, with volatility in the global financial markets leading to the sell-off of the most heavily weighted stock on the local market in exchange for cash, the data shows.
Concerns over Washington's move to tighten sanctions against Chinese telecom equipment supplier Huawei Technologies Inc., one of TSMC's largest clients, also prompted foreign institutional investors to cut their holdings in the Taiwanese chipmaker.
As a result, foreign institutional holdings in TSMC have fallen from 78.37 percent at the end of last year to 75.49 percent as of Monday. Data about foreign holdings as of Tuesday was not immediate available on the TWSE.
Meanwhile, TSMC's latest annual report showed that the National Development Fund under the Cabinet remains the company's largest shareholder, owning 1.653 billion shares or a 6.38 percent stake in the chipmaker as of Dec. 25, 2019.
The fund did not offload any TSMC shares last year.
TSMC, the world's largest contract chipmaker, which is keen to upgrade its production technology and expand capacity to maintain its lead in the world market, has said it will continue to issue regular cash dividends, which is expected to attract interest from pension funds seeking a steady return, market analysts said.
In 2019, TSMC issued NT$10 in cash dividends per share to shareholders. The chipmaker has announced that in the future total annual cash dividend payouts will be NT$10 or higher.
TSMC approved a proposal in 2018 to issue cash dividends on a quarterly basis, starting in 2019, instead of an annual basis, making it the first company listed on Taiwan's stock market to do so.