Think tank raises forecast for Taiwan's GDP growth for 2020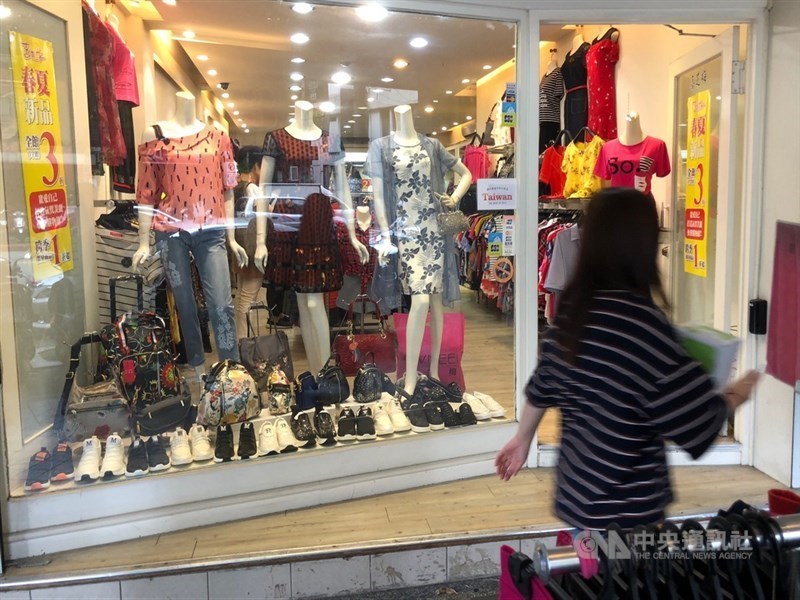 Taipei, Dec. 19 (CNA) The Chung-Hua Institution for Economic Research (CIER) said Thursday that it has raised its forecast for Taiwan's gross domestic product (GDP) growth for 2020.
The move comes in the wake of increased investment at home by Taiwanese companies that have overseas operations, and trade diversion effects amid the current global trade disputes.
CIER, one of Taiwan's leading think tanks, said it has raised its forecast for Taiwan's GDP growth for 2020 to 2.44 percent from an earlier estimate of 2.34 percent made in October.
CIER said that while global demand is expected to recover only slowly in 2020, Taiwan is expected to continue to benefit from the rising willingness of its companies to invest here in a bid to avoid the impact arising from tariffs imposed by Washington on Chinese goods.
In addition, CIER said, the trade diversion effects, in which foreign buyers have been keen to shift their orders to Taiwan to shun the U.S. tariffs on goods made in China, are expected to continue to boost Taiwan's economy.
CIER President Shikuan Chen (陳思寬) told reporters that based on surveys carried out by the institute, both the local manufacturing sector and non-manufacturing sector appeared largely upbeat about the 2020 economic fundamentals in 2020.
Chen said the 2.44 percent growth prediction shows that Taiwan's economy will develop in a stable manner.
She said Taiwan's semiconductor industry, which is one of the drivers of the country's export growth, is expected to continue to expand production next year to meet demand for applications in emerging technologies such as 5G, next year.
However, Chen said Taiwan is still faced with some negative factors in the coming year, such as a probable slower China economy and the possible impact of Brexit.
Despite the hike in its forecast, however, CEIR appeared more cautious about the 2020 growth than the government, as the Directorate General of Budget, Accounting and Statistics (DGBAS) has forecast Taiwan's 2020 GDP growth at 2.72 percent.
With more and more Taiwanese firms expected to invest at home to expand production, Taiwan's capital formation is expected to grow 4.58 percent, which will contribute 1.0 percentage points to the 2020 GDP, while private investment is expected to grow 3.87 percent, contributing 0.70 percentage points to the entire GDP.
Private consumption for 2020 is expected to grow only 1.91 percent, as consumers have become cautious about the ongoing uncertainty over the global economy and some enterprises in Taiwan are still downsizing their businesses, which has affected consumption willingness, CIER said.
CIER said exports and imports of merchandise and services are expected to grow 2.63 percent and 2.81 percent, respectively, in 2020.
According to CIER, Taiwan's GDP is expected to grow 2.64 percent, 2.60 percent, 2.07 percent and 2.45 percent, respectively, in the first, second, third, and fourth quarters of next year.
CIER has also raised its forecast for Taiwan's GDP growth for 2019 to 2.54 percent from an earlier estimate of 2.33 percent, also on the back of more domestic investment and trade diversion effects.
The forecast was also shy of the DGBAS's expectation of 2.64 percent for the year.
CIER said capital formation and private investment are expected to grow 7.58 percent and 7.36 percent, respectively, in 2019, while private consumption is expected to grow 1.92 percent.
Exports and imports of merchandise and services are expected to grow 1.49 percent and 0.53 percent, respectively, in 2019, CIER said.
A survey conducted by CIER showed that 15.7 percent of respondents in the manufacturing sector operating overseas have either allocated funds in Taiwan or are considering the possibility of doing so amid the ongoing trade friction between Washington and Beijing.