Orsted's green bonds to be listed in Taiwan Tuesday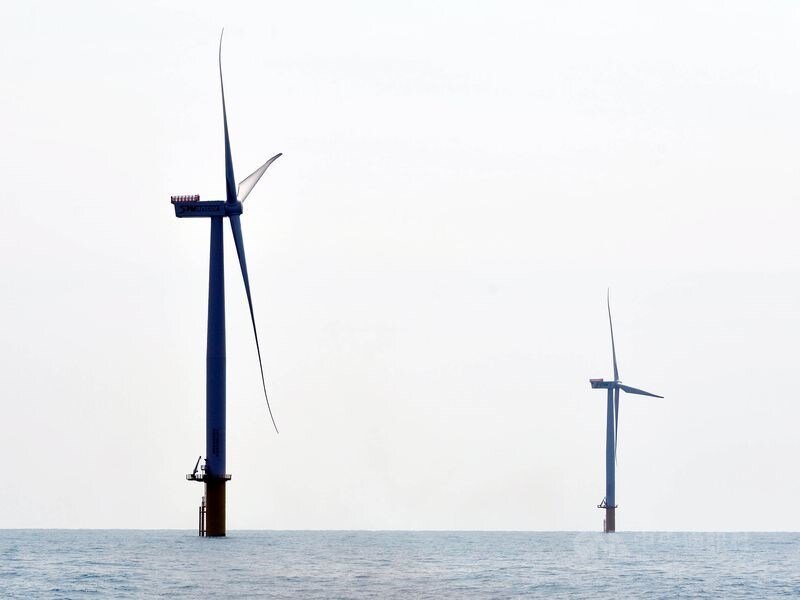 Taipei, Nov. 18 (CNA) Green bonds of Danish energy developer Orsted are scheduled to be listed and traded on Taiwan's over-the-counter (OTC) market on Tuesday, according to the Taipei Exchange (TPEx).
The TPEx, which operates the local OTC market, said Orsted, through its subsidiary Orsted Wind Power TW Holding A/S, will issue NT$12 billion (US$393 million) in green bonds, and trading will start Tuesday, as the company seeks to finance its offshore wind development project in Taiwan.
Orsted's green bonds comprise a NT$4 billion tranche with a maturity of seven years and a 0.92 percent coupon rate, and an NT$8 billion tranche with a maturity of 15 years and a 1.5 percent rate, the TPEx said last Friday.
The TPEx said Orsted's green bonds will be sold to professional institutional investors, including insurance companies, banks, securities firms and mutual funds, rather than to retail investors.
The green bond initiative, promoted by the capital market and financial authorities in Taiwan, is aimed at showing corporate responsibility with regard to environmental protection, with the proceeds going toward environmentally friendly projects, the TPEx said.
Since May 2016 when the first tranche of green bonds were sold in Taiwan, 33 tranches have been issued, either in Taiwan dollars or foreign currencies, with an aggregate value of the equivalent of NT$85.3 billion, according to the TPEx.
According to Orsted, however, its bonds are the first Taiwan dollar-denominated green bonds to be issued by a foreign enterprise in the country and come under the company's Green Finance Framework.
Touting its experience the global market, Orsted has said it hopes its decision will help speed up the development of the green bond market in Taiwan.
"We are very pleased with the completion of this historic transaction, which is an important step in the financing of the Changhua 1 & 2a project," Orsted Asia Pacific President Matthias Bausenwein said in a statement earlier in the month. "We are proud to help develop the local financial market with respect to green financing, and this underlines our commitment to Orsted's activities in Taiwan."
Earlier this year, Orsted said it was planning to build four offshore wind farms in Changhua at a cost of NT$380 billion.
The wind farm, to be built some 35-50 kilometers off the coast of Changhua, is expected to have a capacity of about 900MW and supply some 1 million Taiwanese households with green power.
By the end of 2025, Orsted said, it will add 920MW to its offshore wind power capacity, boosting it to 1,820MW.